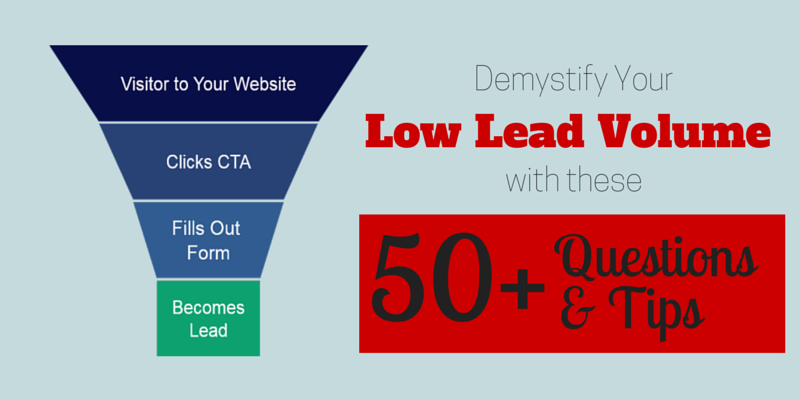 What's the point of thousands of site visits if few of them ever turn into leads for your business? It probably feels great to have 4,000 people on your site this month, but it probably sucks when you try to predict how many customers you can close this quarter and next.
Building out a lead generating machine is one of the critical goals of nailing inbound marketing. The better you generate leads, the more likely that you have a repeatable, predictable, and exponentially growing pipeline.
So if your lead volume is lower than you'd like it to be, how can you push it up? That's the premise of today's article.