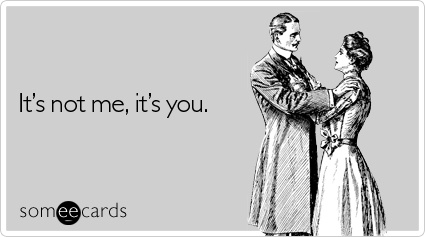 Your HubSpot contact database has ballooned in size. You're way over your cap. Your HubSpot subscription renewal date is staring you down. And you know that if you don't delete some of those leads, you're going to pay hundreds of dollars a month in additional costs for HubSpot.
So, your mission is to cut down the size of your database by deleting leads out of it. We get it; that's smart, it's going to be a big money-saver. Keep in mind that every "extra" lead in your database costs between $0.01 (for HubSpot Enterprise users), $0.05 (for HubSpot Professional users) and $0.10 (for HubSpot Basic users). That's not much on a per-lead basis, and the return-on-investment on some of those leads could be substantial; of course, not every lead is created equal and some of those may never return value.
We want to help you make the right decisions on who to cut out, that way you only cut out leads that are unlikely to return value for your organization.
Generally, you're going to cut out leads based on two things:

Lead Behavior - do they even seem interested in what you've been providing them, for free, thus far?

Lead Demographics - are they even qualified to use your products/services?
Below, we've provided some deletion criteria for you to build into a HubSpot smart list. Keep in mind that these are starting points, but you would ultimately want to adjust them for your unique situation. Anything that's been underlined below is easily adjustable to your unique situation.
(This article was reviewed for content and up to date as of 2018.)