Every company with a website wants to maximize traffic and lead generation and conversion. Achieving this requires maintaining best practices in creating fresh, original content,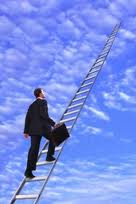 which is highly shareable, crafting high-quality CTAs and premium offers, engaging in effective SEO practices, sending out coordinated lead-nurturing email and being strategic about promoting your company and content via the major social media channels. Your website is your first impression. It should feature top-notch, relevant and information-rich content and showcase who you are and what you offer in a visually appealing, intuitive and user-friendly design.
1. Streamline Website Navigation
If a website is not easily searchable, it will have a high bounce rate, even if it has high-quality, original content. Make sure that visitors can easily find what they are looking for.
2. Boost Off-Page SEO
According to HubSpot, the pathway to achieving top placement is search engine results is building and promoting inbound links and especially getting high-quality websites to link back to your website. To increase off-page SEO, syndicate your content on sites like Business 2 Community and Social Media Today, submit your website to online directories, write guest posts and provide a variety of social sharing buttons on your blog to encourage social content curation. If an article generates a lot of views and social shares on Social Media Today, it will likely get featured on a number of other websites.
3. Hold a Guest Blogging Contest
Holding a guest blogging contest could create industry buzz for your company and help you find great content to feature on your blog.
4. Blog Often
According to Pamela Vaughan of HubSpot, the more often a company blogs, the more traffic and leads it will be able to produce. Companies that update their blog at least 20 times per month generate over five times more traffic than those who update their blog less than four times per month. Companies that blog at least 20 times per month also generate four times more leads than those that do not blog.
5. Create Highly Shareable Content
There are no shortcuts to writing highly shareable content. It takes vision, creativity and a keen understanding of your industry. However, it is important to note that consistently creating valuable, relevant and share-worthy content will inevitably improve your search rankings, since they are increasingly taking into account the social exposure and influence of content and the authors who create it. Creating really shareable content will get others to promote your content for you. While originality is an important goal of content creation, highly shared content generally features relevant, valuable solutions and insight, offers fresh commentary on industry trends, is supported by hard data and is created with human readers—not only search engines—in mind.
6. Feature a Wide Variety of Content Types
Blog posts are necessary and important for driving traffic to your website. However, there are other forms of content you can employ to add some variety and freshness to your website. It is easy to fall into a content creation rut—producing the same types of content over and over, which can become boring and tiresome for you. A lack of variety in content is not only boring for you; it is not exciting for your readers or prospects either. Consider adding infographics, which are currently very popular, video content, case studies and SlideShare presentations into your content mix.
While varying content type is great, you should also be sure to vary the focus of your content topics. Keep things fresh by researching and brainstorming frequently and creating vertical content, which will uniquely appeal to each of your target markets. Once you have created fresh and varied content, you should share it on the four major social networks—Facebook, Twitter, Google+ and LinkedIn. Giving your content an extra boost via social media could help you attract a much larger captive audience for your content and increased traffic and lead generation and conversion for your website.