As marketers, we often speak or write about the advantages of social media in marketing. If you look back over the history of the Innovative Marketer's blog, we've regularly discussed insights and perspectives about the ways social media can help your business, school or non-profit. In many organizations, CMOs and marketing directors have been making similar pitches internally.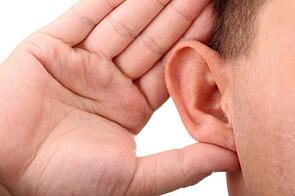 Meteoric growth in social media marketing for businesses shows that businesses have listened to their CMOs – perhaps even some were listening to us. A recent Bazaarvoice survey follows opinion on social media and its impact in business marketing. Three advantages of social media stand out above others:
Building a Brand
Brand building took the second place slot in order of value. CMOs rate the brand building advantages of social media among its most valuable. Considering the size of your potential market surfing social media channels like Facebook, LinkedIn and Twitter, the potential for exposure is obvious.
New social media listening tools such as SocialEars for marketers and sentiment analysis tools like Radian6 for sales provide the ability to measure social impact in your target audience or with your prospects to further increase the value of social content to brand building and content marketing.
The research found that over 80% of CMOs agree that social marketing can have a measurable impact on brand awareness and brand loyalty.
Closing The Loop
Closed loop marketing is all about sharing information, especially between marketing and sales. Information provided to sales as the result of marketing automation campaigns and lead nurturing for example can lead to more informed sales conversations which improve sales engagement and shorten the sales cycle.
One of the advantages of social media is the amount of information about your prospects on the channel. By monitoring how people engage with your social presence or with that of your competitors, you can build rich profiles on your customers' interests as well as better understanding your own content.
Bazaarvoice found that CMOs view this as one of the main advantages of social media, reporting that 36.8% of sales teams access their social marketing data. The finding was significant in that it was higher than other, perhaps more obvious areas where customer understanding is vital, like product development and customer support.
Future-proofing marketing
Successful marketers must always have one eye on the future. For a profession so heavily based on strategy, it's difficult not to focus on what might happen in a rapidly approaching future. Historically that meant market research, surveys and focus groups. These tools remain useful but social media has given marketers more immediate access to a much larger universe of opinions. Twitter and Facebook offer the potential to serve as enormous focus groups or survey samples where its easy to directly ask questions, as well as providing massive amounts of data on the daily behavior of your target market.
Understanding what your market thinks and using that to predict future trends may be the most important advantage of social media. According to nearly 80% of CMOs responding to the Bazaarvoice survey, social media is effective at indicating consumer trends, demographics, sentiment and influence.
The Bazaarvoice research confirms a lot of what we already knew (or suspected) of the advantages of social media. Anyone with a passing interest in the medium is aware of the potential brand building and market intelligence benefits of social networks. What this research adds to that understanding is a clear picture of who is paying attention: decision makers at the very top are focused on social media as a marketing tool.