Marketers have long relied on outbound marketing, which casts a wide net aimed at prospects through cold-calling, direct mail, brochures and television and radio advertisements. With inbound marketing, you can take control and zero in on the businesses and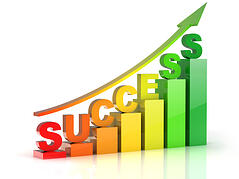 individuals who would most benefit from your product or service offerings. Would you like to generate significant leads and new business at a fraction of the cost of traditional, outbound marketing methods? There are many factors that limit the effectiveness and ROI of outbound marketing in the current marketplace. Busy schedules, caller ID, MP3 players and media service providers, such as Netflix, On Demand, Tivo and iTunes, limit the access companies have to leads via outbound marketing.
With outbound marketing, companies spend considerable time and money trying to prompt demand and reach potential clients by buying a targeted list and sending print, email and telemarketing messages with the mere goal of a 1 to 3% response rate. Radio, television and billboard advertising are costly and untargeted. These outdated methods aim, but often fail, to reach customers at the precise time they are ready to buy what your company is selling. The wide net of outbound marketing does not use the omnipresence of the internet and all its available marketing channels to its advantage.
Instead of spending time and money in an attempt to locate customers, inbound marketing helps companies be found by interested people anytime, day or night. By creating interesting content and engaging potential customers, inbound marketing lets companies harness the power of a consumer-driven marketplace. Inbound marketing is highly targeted. It puts your company in front of individuals that are interested in your industry—creating valuable, cost-effective leads. For these reasons, social media and blogging are the most rapidly expanding categories of overall marketing budgets. Inbound marketing is not only a powerful lead-generating tool, it is a necessary strategy for companies who want to achieve or maintain a competitive edge in the information-driven landscape of today's marketplace.
Lower Your Total Marketing Overhead and Generate More Business via Inbound Marketing
By dedicating more of your marketing budget to inbound strategies, you could spend less and generate more leads, effectively getting more bang for your advertising buck. In addition, inbound marketing is not invasive. The strategy does not involve cold-calling leads, interrupting their busy lives. Inbound strategies enable individuals to educate themselves and make informed purchasing choices, making them feel empowered rather than put upon by pushy sales tactics. Customer empowerment and trust-building are integral to inbound marketing. Inbound marketing lets you reach the very people that are most interested in what your company provides.
The Power of Inbound Marketing
Inbound marketing is paramount in maximizing ROI and creating new business. Companies utilizing inbound marketing spend significantly less generating leads than companies using primarily outbound marketing strategies. Inbound marketing is a powerful lead generator and has low overhead. According to HubSpot's 2010 State of Inbound Marketing report, inbound marketing costs average 60% less than the costs of outbound marketing. In contrast to outbound marketing, inbound marketing lets your targets find you through various channels: social media sites, including Facebook, LinkedIn and Twitter, blogs, SEO, PPC, virtual events and webinars. An inbound marketing strategy puts companies out in front of potential customers around the clock every single day at a fraction of the cost. The current marketplace has changed; today's consumers are savvier than in the past. They seek information and solutions to problems via Google and other internet resources. Technological and informational changes have put power into the hands of potential customers; they have taken charge of the marketplace. Inbound marketing is a monumental development in marketing.
It is powerful and effective in its ability to connect with potential customers and provide them with what they want most—information. Inbound marketing functions by creating interesting content that people will enjoy. Inbound strategies let people get to know your company and view it as an informational resource. This process creates genuine interest and grows into effective leads and company loyalty. The question should not be: Can you afford to implement inbound marketing? The real question is: How can you afford not to use this revolutionary marketing tool to generate new business? Innovative Marketing Resources is available to help you with all your inbound marketing needs.