After some really intense discussions with clients regarding buyer personas and buyer behavior related to the sales process and lead nurturing, I did some searching and found several excellent posts on B2B Buyer Behavior and Buyer Persona by Tony Zambito. Tony points out what many marketers know but are afraid to say out loud: we know little about our customers and prospects but often act like we have all the answers. Dodging the issue isn't improving anyone's lead generation or sales closure rates, but what can we really know and how can we learn what we need to know?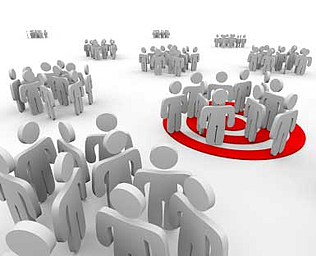 Buyer behavior and buyer resources have evolved dramatically in recent years, yet most sales and marketing organizations are still inclined to use the same tactics from push marketing and hope for the best. We ignore the tools we have for truly gaining insight into our prospect's unmet needs. Understanding actual behaviors and preferences, as opposed to assuming you know them, can make all the difference in the effectiveness of content marketing and the impact of content on lead nurturing and sales conversion rates.
5 Ways Changing Buyer Behavior Impacts B2B Sales
In his blog, Tony lists 5 important ways in which B2B buyers are changing the way they identify, consider and choose products and services – preferably yours:
Buyers Have Knowledge Expectations - Buyers want to easily research your offering and learn as much detail as possible on their own, without triggering a sales situation. When they are ready for a sales call, they want answers to their questions, not a sales pitch.
Buyers Seeking Advisement, Not Ready-Made-Solutions - Buyers are often 50-60% into their own buying cycle before they reach out to a sales rep. What they want to know is how your offering addresses their situation, not how they can adapt to yours. Sales reps need to be educated about what they offer, knowing more about their solutions than any prospect (i.e. more than what is posted on your website or elsewhere online).
Buyers Including More People in Their Ecosystems and Networks - You must assume that prospective buyers do their homework, not just by downloading information but, more importantly, by comparing notes with current customers and potential buyers. Social networks make these resources readily available.
Buying Cycles are Getting Longer - With all the emphasis on researchable resources and comparison shopping, it takes longer for prospects to evaluate your offering and make a decision, because they have more opportunities to do so. You must align your sales and marketing team to understand this and adjust your lead nurturing strategies accordingly (see Is Great Content Hurting Your Sales).
Buyers are Relating Differently - You must take into account different age groups and other demographics that may affect the behavior of potential buyers. For example, generational differences impact the way buyers explore and engage with your online brand.
'Buyerology' – It's Scientific!
Tony coined the expression "Buyerology" to introduce the science of understanding buyer behavior and persona. Use data and analytics to gain insight into your B2B buyers and how each persona will react to your lead generation and lead nurturing strategies. For example, depending on which studies you accept, over half of B2B companies use zero lead nurturing. None. Yet data clearly shows that B2B companies using lead nurturing enjoy a 25% higher close rate than those who don't. With such compelling data about the value of engaging and getting to know your prospects by the way they engage your content, why aren't more companies doing it?
One of the Buyerology methods is "Buyer Scenario Modeling," or "...the process of analyzing research-based modeling of possible events, buying scenarios, buyer behaviors, buying decisions, and alternative future outcomes." Studying buyer behavior using pre- and post-sale surveys, through interactions with your website and landing pages, through social media monitoring, and by analyzing the way buyers consumer content just prior to engaging, you can identify patterns and create models for predicting buyer behavior. Using this real data about prospect behavior you can adapt sales and marketing strategies to better fit buyer profiles and meet their needs at decision points in the purchase cycle.
Tools That Give Insight Into Buyer Behavior
Another great tool that facilitates learning about the way your prospects engage with your value proposition and content is Hubspot's Conversion Assists Report. I blogged about this report a few weeks ago, but it's worth mentioning again here. Learning about what content immediately precedes a prospect's choice to become a lead can tell you a lot about their mindset. If my value proposition is improving sales channel results for example, like the company LogicBay, and I see that prospects are engaging content that addresses reducing evaluation times by educating the sales channel, I have a pretty good indication that my sales education module is of particular interest to this group of prospects and can tune my lead nurturing and sales engagment strategy accordingly. The Hubspot Conversion Assists Report gives me that insight.
So What's Your Take Away?
Jumping into buyer persona modeling, full tilt, may be a bit much for a company that's not even using lead nurturing today. But it's clear that making assumptions or pretending that you know your prospects is hurting your business (in ways you may not even be measuring). But if you're committed to getting to know your prospects better in order to improve the way you engage them, here are some tips on getting started:
Put a sales and marketing process in place that asks important questions and seeks buyer feedback, both prior to and after the sale
Track visitor leads and reach out to them with content marketing as they engage your sales process
Take Tony's advice and make sure your sales people are ready to engage, when asked, as expert resources, trained to inform and answer questions not simply pitch
Once you've collected data on sales wins and losses, analyze the content and activity that contributed to the outcome to see your process from the eye of your would-be customer and change your behavior to do more of what works and less of what doesn't. It sounds simple, but it isn't! You've got to check your bias at the door and let the data lead you to the answers.