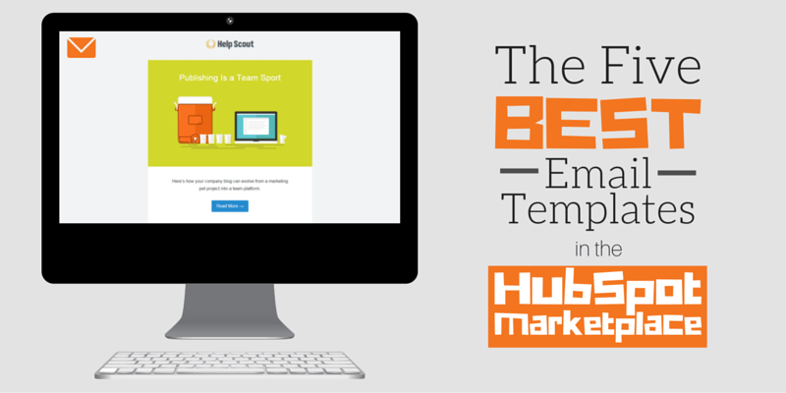 If you are anything like me, finding the time in the day to write blogs, build landing pages, design CTAs, review analytics, and create email designs is virtually impossible.
If you are trying to promote your content using email marketing, a common approach is to buy pre-made templates rather than designing one yourself. The problem is that most email templates are HTML gobbledygook, which you probably prefer to avoid.
Luckily, the HubSpot Email Template Marketplace is filled with easy-to-use templates; and they're great if you're looking to save time, or don't have the design skills (or interest) to create snazzy and effective emails that will put your best content in the hands of prospective new customers for your business.
The problem is that—as of this publication—there are 458 templates to choose from on the HubSpot Marketplace. You're probably thinking, "This doesn't save me time at all. How the heck do I choose a single template from among these 458?"
Today is your lucky day! So you don't have to, I went through the marketplace myself, and chose the five that I felt were most suitable for promoting your inbound marketing content, such as blog articles, white papers, infographics, and web guides.
For each template, I will explain what I like about it, what I don't like about it, if multiple styles are included, and how much it costs.
In this article I'll be reviewing these HubSpot Marketplace Templates:
Impress
Hearts Newsletter
Riptide
The Catch
Oasis
Here we go!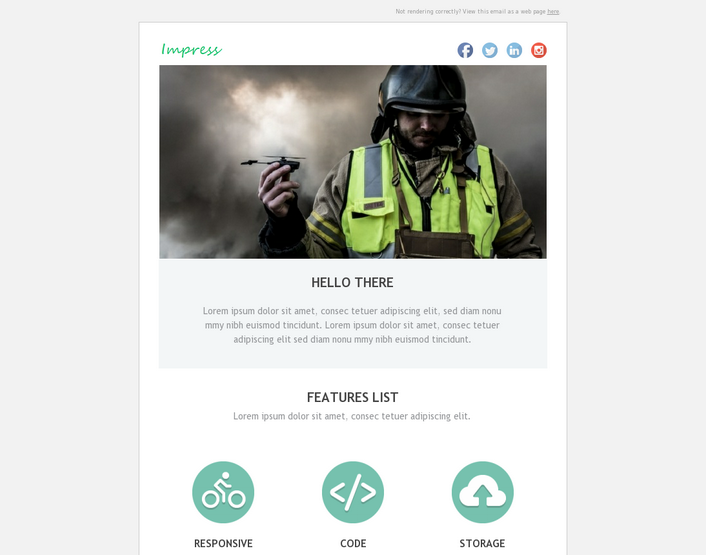 Multiple Templates Included? No, just one single long template with a lot of styles.
What does it cost? $30
What I like about it? It's a long one with a lot of different styles. You can slice and dice it for your unique needs.
For example, having one piece of featured blog content and 3 pieces of secondary blog content is just a matter of slicing out the header image, "hello there" section, and "features list" section (replacing features related info with blog article info instead), then discarding the rest of the stuff that isn't useful.
In addition, you can slice and dice this email into multiple types of overall designs.
What I don't like about it? One problem with a template like this can take a lot of work to slice and dice and reorganize to suit your needs. You might find yourself 2-4 hours into "modifying" the template to your vision. In that case, you might be better off finding a different one that is more suitable from the get-go.
---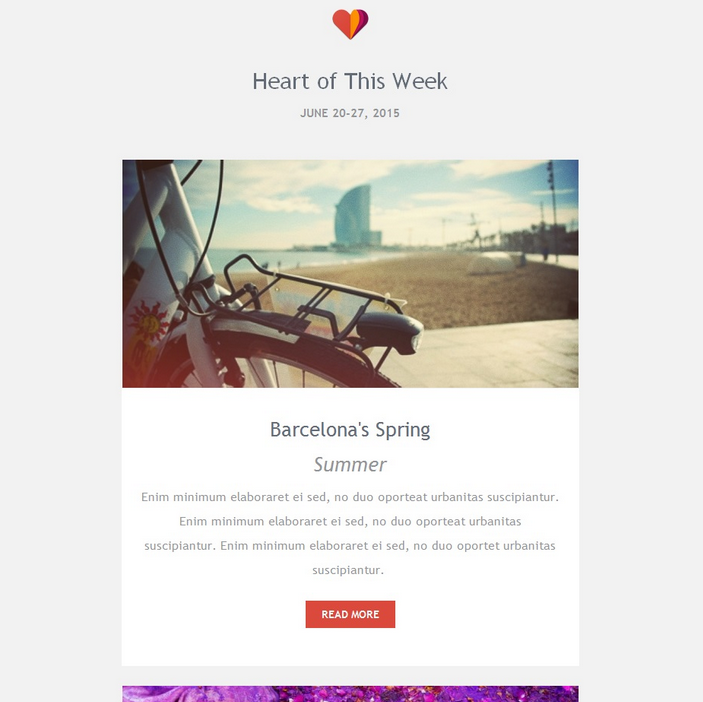 Multiple Templates Included? No, just one single long template that is beautifully designed.
What does it cost? $30
What I like about it? It's beautiful and well-designed. It uses "card-based" design, a form of "material design" that most major organizations are moving towards, including Google, Facebook, Twitter, Trello, and more. The card-based design here makes it easy to navigate and understand when you've moved on to a different section.
In addition, it's set up in a way that no single post seems more "important" than the others. If you don't want to "feature" a post, this is a good template for that.
What I don't like about it? You lose some flexibility. It basically launches right into images, descriptions, and links for the content you're posting, which means you don't really have much room to add in some introductory text or use this email for email nurturing.
---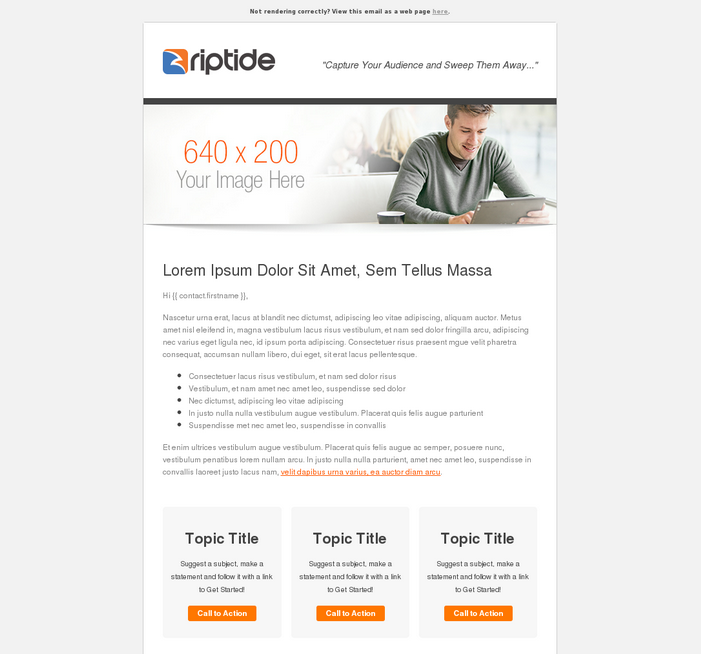 Multiple Templates Included? No, just one single email template.
What does it cost? $29
What I like about it? Structurally, it's good to go for most of your content promotion needs and will require very little tweaking. It allows for a header image, an introduction area or featured content area, allows you to promote three additional pieces of content below that (using gray boxes for visual contrast), and then has an area for closing statements, and the promotion of a down-funnel offer (like, a demo or something).
So if you're trying to get something quick out that is pretty good, this is a good one to choose.
What I don't like about it? It's not going to "wow" anyone design-wise. It's a decidedly "functional" template, which isn't inherently a bad thing. It can allow you to build and launch more quickly, and you might be emailing people who don't even care about fancy email designer whizz-bangs. The other thing I don't like about it is the wide and thin header image. Making or finding images like that can be very difficult.
---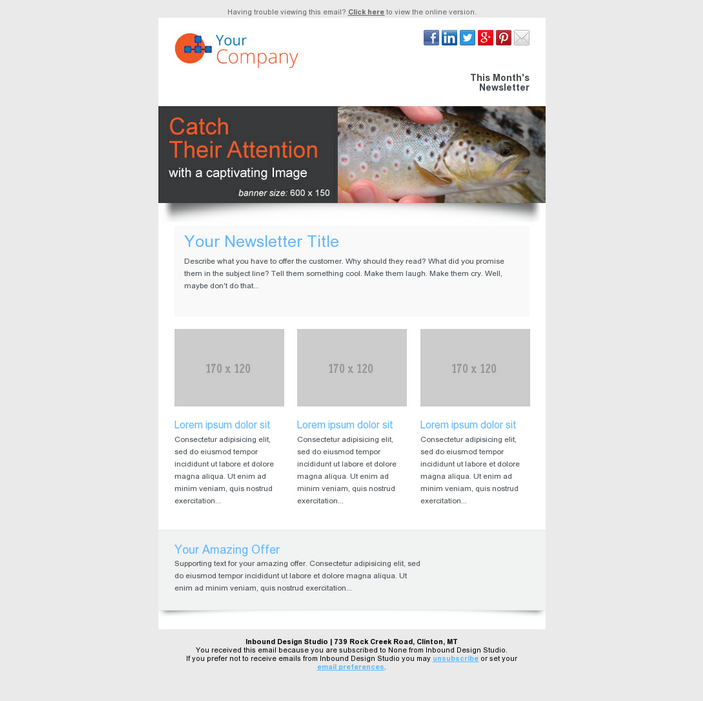 Multiple Templates Included? You can buy a single template, or you can buy a full pack of 15 templates that serve different purposes. I chose this specific template out of the pack because the grid view makes it more applicable to promoting multiple pieces of content. If you want to see the templates included in the full pack, click here instead.
What does it cost? $35 (single template) to $125 (all 15 templates)
What I like about it? Like the previous one, this is a very functional email template. It's not going to take you very long to build and launch your email, like some of the more highly-visual templates would require. It's a clean design that also uses shadows in a way to "Catch" the attention of the reader. I really love the way they've designed the footer area, where you can close off the email or promote something down-funnel. In addition, font choices and colors all work well together.
In other words, you can quickly and easily build an email that looks pretty darn good, in a style that is applicable for content promotion. If you buy the full package, you can make sure all your emails look consistent.
What I don't like about it? Shadowing might be cool at first, but it might feel dated or gimmicky with overuse.
---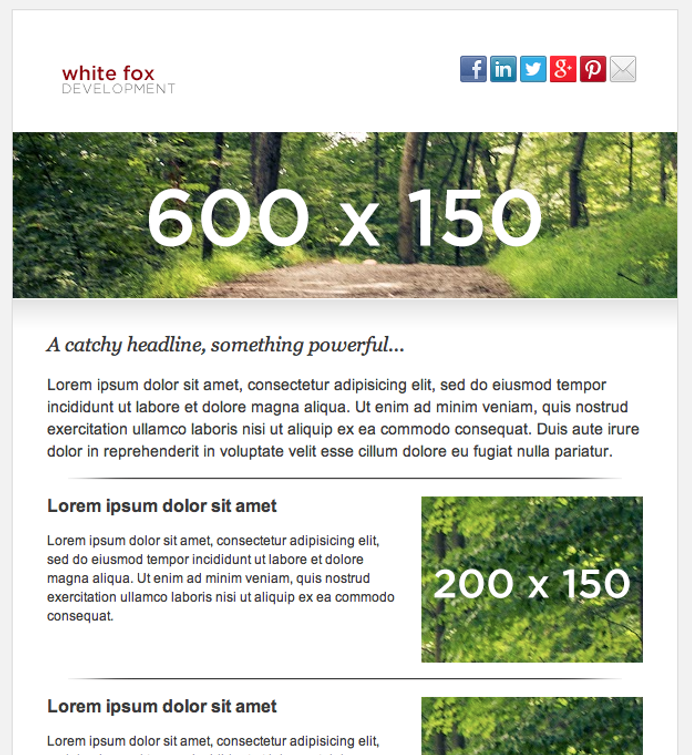 Multiple Templates Included? You can buy a single template, or you can buy a full pack of 4 templates that provide you with different ways and structures for promoting content. I chose this one out of the four options, because it presents the information in a different way than the previous templates I covered. If you want to see all the templates in the pack, click here.
What does it cost? $30 (single template) to $90 (all 4 templates)
What I like about it? Again, it's a pretty easy-to-use template that isn't going to visually confuse readers. This also means it will probably look better on more mail clients. It's explained in the description that it's mobile-responsive. It makes good usage of dividing lines to separate sections.
In particular, I like that the template allows you to promote your content in a list-style view. A list-based view is a good choice if your content has long titles or descriptions.
What I don't like about it? It uses gradients, which sometimes cause compatibility problems. Beyond compatibility, design that uses harsh gradients runs the risk of looking like a social studies textbook from the 90s.
In addition, the email footer feels too much like an afterthought in the email (that people might ignore), rather than an area where you can promote additional content or resources that might push leads further down your sales funnel.
---
Make Emails and Inbound Marketing Into the Best Salesperson On Your Team
When executed correctly, with a comprehensive strategy, an inbound marketing engine can be used to attract new visitors through web content, convert them into leads through forms and landing pages, educate them on your products or services through email marketing, and close them as customers after guiding them through their ideal buying process.
Plus, it works 24/7 and can attract-convert-close 100,000 people just as easily as it can attract-convert-close 100 people.
If you want to use inbound marketing to build a content-based, automated sales process, click below and download our guide: "5 Steps for Building A Content-Based Sales Funnel".