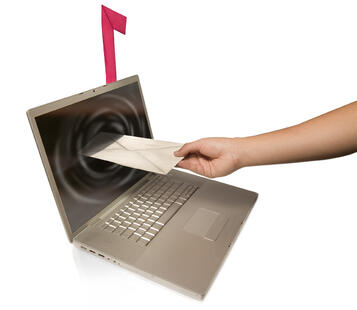 Every morning on my commute to work, I listen to NPR (sometimes intently, other times for background noise). Ever since I started to become involved in marketing, one thing that always seems to grab my attention, regardless if I am in a lull, is an advertisement by email marketing company Constant Contact.
This ad gets me thinking, "How many business owners are aware of the difference between email marketing automation and marketing automation?"
It also gets me thinking, "How many business owners only think of marketing automation in terms of email marketing?"
At best, you can purchase email marketing automation that will allow you to track the performance of your emails by:
Rate of emails being opened
Links within the email being clicked
Number of emails forwarded
Un-subscription rate of people who decide to opt out of your email
List building tools
Software like MailChimp allows you to send automated emails triggered by website activity such as pages viewed, but even then, you still can't measure the ROI on your marketing efforts. If you are using software like Constant Contact or Mail Chimp for email marketing, then these features are great for just that. But, if you are only using email marketing automation in your overall marketing strategy, you are missing out on a lot of value.
The #1 Difference Between Email Marketing Automation and Marketing Automation
Aside from price, the real difference lies in the value. You generally pay a lot more for marketing software such as HubSpot or Marketo in comparison to email marketing software such as Constant Contact or Mail Chimp, but you also get much more functionality out of automated marketing software.. With true marketing automation, there is much more that you can measure beyond email interactions.
Here are some common features of automated marketing software that you would be missing out on if you only used email marketing automation:
Lead scoring - This is a method used to distinguish which leads are most qualified for an interaction with sales. If you have so many leads that you don't have time to talk to all of them, this is a great method to automatically tag leads with a higher value depending on what actions they take/what content they interact with.
Ability to create website pages - You can't create site pages solely with email marketing software.
Measuring ROI - Do you want to know how much money you are getting back on your marketing investments? Of course you do. Most marketing software allows you to see what traffic sources are giving you the highest return on your marketing dollars.
These are just some of the major differences between the two types of automation, but the big takeaway is that good marketing software will have all the attributes of email marketing software and more. HubSpot even includes a built-in sales management tool now, something that has traditionally been separate from marketing software.
There is nothing inherently bad regarding email marketing software, for certain scenarios, it may be just what you need. But, if you want to track metrics beyond email activity in one platform, then it might be time to invest in a more sophisticated system.