Content marketing is a requirement for success in today's competitive business environment. Whether you are a large corporation, a small or big business, an educational institution or a non-profit organization,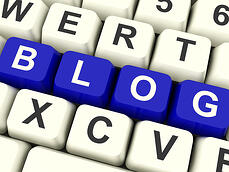 your website visitors desire high-quality, information-rich, high-impact, insightful and engaging blog content. We live in the information age; your prospects do a significant amount of online research comparing you to your competitors. How can you stand out and rise above them in the content marketing game? Strategic content marketing starts with a top-notch blog.
Excellent content creation calls for commitment, creativity, originality, real-time industry knowledge and high-quality writing. The benefits of maintaining a top-notch business blog are manifold, including amplified lead generation and visibility and more new business development. According to HubSpot, companies with blogs attract 55% more website visitors and generate 97% more inbound links and 434% more indexed web pages than companies without blogs. The more frequently you publish blog content, the more website traffic and leads you will be able to produce. Companies that post blog content at least 20 times per month attract over five times more website traffic than those that post content less than four times per month. Furthermore, companies that blog at least 20 times per month generate four times more leads than companies that do not maintain blogs.
Blogging also keeps your website from going stale, which is highly advantageous for SEO. If you want to rank highly for your targeted keywords, fresh content is essential. In addition, creating Google-friendly content could greatly increase the reach of your company blog--helping you outdo your competitors. Excellent content creation on a consistent basis is a serious undertaking. If you are unable to create such content within your organization, consider hiring a marketing agency or some freelance content writers.
Utilize Your Company's Broad Range of Expertise
If you are up for tackling the challenge of business blogging internally, get your whole organization on board. Top-notch business blogs are rarely the product of just one author. No matter what type of business you are in, content marketing is a serious investment of time and resources. Effective blogging requires dedication and a significant investment of time for brainstorming, research and the actual content creation. CEOs and heads of companies who blog are rare, since their hectic schedules and vast array of responsibilities usually preclude them from creating content.
The first hurdle is recruiting content writers within your organization. They should be creative, passionate about your business, committed to producing excellent content and have impressive writing skills. Make your content marketing more manageable by drawing from the vast resources at your disposal:
Employees who are knowledgeable and able to write or speak on camera about topics in your industry

A list of questions your clients frequently ask to inspire blog posts, webinars and even whitepapers and ebooks

Insider resources relating to your product or service—whatever industry expertise you have to bring to the table

A network of industry contacts who would love to be interviewed

Notes taken at conferences and keynote speeches full of compelling advice

The content you have already created
Repurpose content to get even more value out of it.
A single, long blog post can be crafted into a multi-part series, if broken down into sections.
A series of blog posts can be turned into a whitepaper without much additional work.
A webinar or podcast can become written content by transcribing it, and vice versa
Aim to create engaging, informative blog content that resonates with your audience so that readers will be compelled to share and promote it on social media—increasing the likelihood of them converting to clients. Your content must attain high rates of social content curation—social sharing—in order to enhance SEO and boost website traffic. Highly shareable content creation is the key to amplifying lead generation through content marketing.