Apart from the obvious need to have a place to 'park' a domain, it's a question I've thought about a lot lately. I cut my teeth on website design when Jerry Yang was serving up his first few hundred URLs with Yahoo 1.0.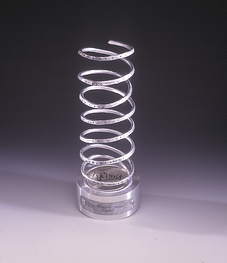 Back then we all believed that homepages were like internet billboards and that people just cruised around an internet where the most exciting billboard would cause them to pull over and buy your stuff. In fact we even had awards for the best billboards – the Webby.
The web has changed a lot since then. If you use as modern examples, sales powerhouses like Amazon.com or Hubspot, whose homepages many customers never visit and which certainly don't use powerful images or clairvoyant navigation to facilitate a sales process, one has to wonder about the importance of the homepage and site navigation in our current search-driven internet.
The Webby
As an aside, I was watching the rather self-indulgent film, Connected, last week by filmmaker Tiffany Shlain, whose claim to fame is that she created the Webby awards in 1996. The film bothered me the same way that the idea of the Webby bothers me today… it's about the company, not the customer. If your site received a Webby and you're still using it, you may want to fill out our Contact Us form. There is still time, and we can help you.
In the old website 1.0, Webby-generation websites, two qualities distinguished a 'good' site from a poor one:
- Fly-paper & eye-candy home pages
- User-friendly navigation
The idea was that an attractive site would grab the attention of some susceptible prospect while they were just cruising from page to page looking for something that caught the eye. Once you had a prospect's attention, expertly crafted navigation channeled the prospect through a chess-like selling process such that invariably channeled them to some variation of a contact-us form which they would of course, eagerly fill and submit. The entire process was very linear and completely unnatural but, we reasoned, if we could just create better homepages and more perfect navigation, prospects would flock to our new way of selling.
I recall staff meetings at an e-commerce company I was running in 1999 where we discussed spending hundreds of thousands of dollars creating a more enticing homepage (we wanted that coveted Webby) and hiring navigation consultants to create the most natural and Sandler-like navigation for our site (Sandler training is a sales technique that teaches manipulative methods for controlling a sales negotiation). I also recall, about the same time, thinking how absurd it was that a new search site, Google, had only its name and a search box on its home page… none of the flashy graphics that then defacto search engine/portal Yahoo was using… surely if Google was ever to be successful it would have to create a flashier homepage… I really didn't get it.
The Non-linear Website
In 1999, most of the web world didn't understand that our prospects were never going to warm up to our flashy homepage, slick navigation, website-as-a-brochure approach. We didn't have great website analytics. Visits and clicks were our guideposts. How could we know? Nor did we understand that search, Google-style, was about to create a new, non-linear web experience, shifting control from content creators to content consumers. But that's just what happened.
So in a non-linear online world where prospects skip your home page (Do we all love those Flash homepages with the skip intro buttons? Not!) in favor of content that is relevant to their interests and on-site navigation is largely ignored, how should we think about our websites if we are to attract more visitors and convert more leads?
It's the Content That Counts
I've started modeling websites as a cloud of SEO optimized content; more like a Wikipedia for your business that prospects use to get to know you and your value proposition (and you get to know your prospects). In this model blogs are extra important and homepages and navigation aren't very important. But every page you create should have:
Content that is conversational, factual and devoid of hyperbole
Opportunities for engagement
Links to other relevant sources, references or content
In this model, getting to know your prospects happens through engagement created by calls-to-action (CTA) and forms. So in my modern model for the effective website, content, CTAs and forms have replaced home pages and navigation.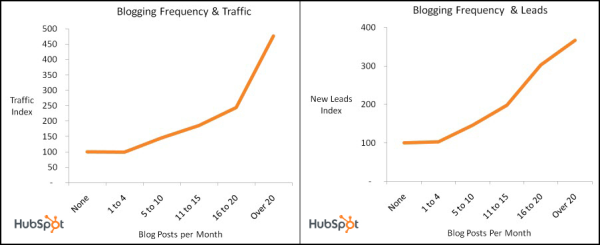 I'm not ready to say that a home page has gone the way of the dinosaur, but recent data seems to support the idea that your content, not your home page or navigation is critical to a website that generates leads. If you have a website that didn't get a Webby, but needs to be reworked so that it attracts visitors and builds relationships that convert prospects, check out our 7 step eBook on turning your website into a lead generating machine. What do you think about the importance of home pages?