If your company does not practice content curation, your social media presence is likely overly brand-focused. Making your social media marketing all about your brand is a major faux pas; it runs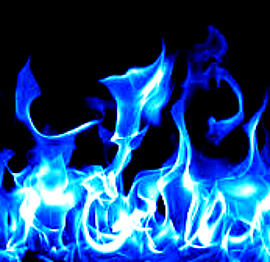 contrary to the ethos of community-based social media—where authentic engagement and an active exchange of ideas are de rigueur. You should refrain from being overly "salesy" in your social media marketing. Your social networks hold more value than simply acting as content distribution channels. Direct sales solicitation is not welcome on social media, and your social audience will indeed unfollow and unlike you for interruptive messaging. Only talking about yourself and sharing your own content is not social. Ensure that your social media marketing is not off-putting by offering value with high-quality content curation.
Content curation can significantly broaden your social audience. To leverage the power of content curation, you must seek out, find, curate and share highly relevant, industry-leading content across your social networks—including Facebook, Twitter, Google+ and LinkedIn at a minimum. High-quality content curation is valuable to others and can ramp up your social lead generation.
There is an art to discovering, organizing, and sharing the most relevant and highly shareable content that is custom-tailored to your target audience on a regular basis. Although there is certainly no shortage of online content, unfortunately, a lot of it is repetitive and of poor quality. The trick lies in sifting through all of it to find your content gems. Strategic content curation requires sorting through the chaos to locate and selectively choose content that is high-quality, published by a trusted source, highly useful to your target audience, and conducive to your brand messaging. Achieving this consistently can help distinguish your brand as an industry thought leader and a trusted source for great social content.
The Content Curation Basics
Strive to curate at least 10 pieces of content for Twitter each day. For Facebook, LinkedIn and Google+, two is sufficient. Always cite the author with his or her Twitter handle or Facebook, LinkedIn or Google+ page. Your content curation should be spaced out throughout the day between 9 am and 6 pm at a minimum. Social dashboards, such as HootSuite, can streamline the sharing of your curated content—allowing you to schedule your posts ahead of time. You can prepare your social media updates—for all your social networks—only once per day. Share your curated content at least Monday through Friday. Work to build your social following and advance your social lead generation and conversion.
The Presentation of Your Curated Content
The presentation of your curated content should really involve more than the broadcasting of titles and shrunken links. Remember that your brand is on social media to connect with human prospects, so be human in the way you communicate with your social audience. Winning presentation of your curated content must supply context in a friendly, targeted and transparent way. Achieving this will strengthen your brand messaging, amplify your influence and increase your social lead generation.
Capturing and maintaining the attention of your social prospects is no small feat, as the social media landscape is a loud and chaotic place crowded by your direct competitors and other similar brands—all vying for the eyes, ears and ultimately the dollars of your prospects. Rise above your competitors with high-value content curation that will make your prospects eager to visit your brand on social media again and again.
What to Look for in Content Curation Software
There are a wide variety of tools that can elevate your social content curation game. Are you clear about what features to look for in selecting a content curation software? According to marketing expert, Lee Odden, of TopRank, you should select content curation tools that will allow you to:
Gather data from a variety of sources and sort content by keyword and topic

Organize your curated content into a queue with the options of choosing what gets published and adding your own comments

Autopublish content that is found according to topic filters and specified sources of websites, authors and publications

Use search-friendly features, such as being able to have unique title tags from on-page titles and embedded author REL tags to the authors

Have the option of exporting your curated content to your email newsletter and company blog

Utilize built-in social scheduling and amplification by autoposting to your social media accounts, including Twitter, LinkedIn, Facebook and Google+

Leverage integration with URL-shrinking services for customized URLs and tracking

Perform analysis of your content curation performance via a user-friendly dashboard
Your software should streamline the process of finding, sorting, scheduling and publishing your curated content. In addition, the software should foster user-friendly ways to promote content and engage your social audience with direct communication across your various social channels. You should strive for authentic social engagement by responding to comments and questions, recognizing your top brand advocates and highlighting your most popular social shares. Amplifying the reach of your curated content as well as your own is critical. You should track your progress in terms of connections, engagement, distribution, inbound links and social shares. Unfortunately, no single content curation software offers a full suite of these services at this time, which means you must utilize more than one to attain winning content curation. Some popular options include Klout, Topsy, Storify, paper.li, pearltrees, list.ly, scoop.it, Curata, Curationsoft and publishthis.
Content curation can significantly expand your social audience and increase your reach—boosting your social lead generation and conversion. Without content curation, you will fall behind and lose to your competitors in the social sphere. Do not let this happen; curate highly shareable content to attain recognition as an industry thought leader, magnify your website traffic, boost your social lead generation and ultimately win more new business.