What do your school's campaigns for attracting qualified applicants look like? If you're like most higher education marketing and admissions teams, your strategy is thin and your campaigns look something like this:
Acquire list from your favorite source or your own data
Segment list based on geography, test scores etc.
Push text and email messages to prospective graduating students
Pray for 1-3% response rate
Lather, rinse, repeat as often as you dare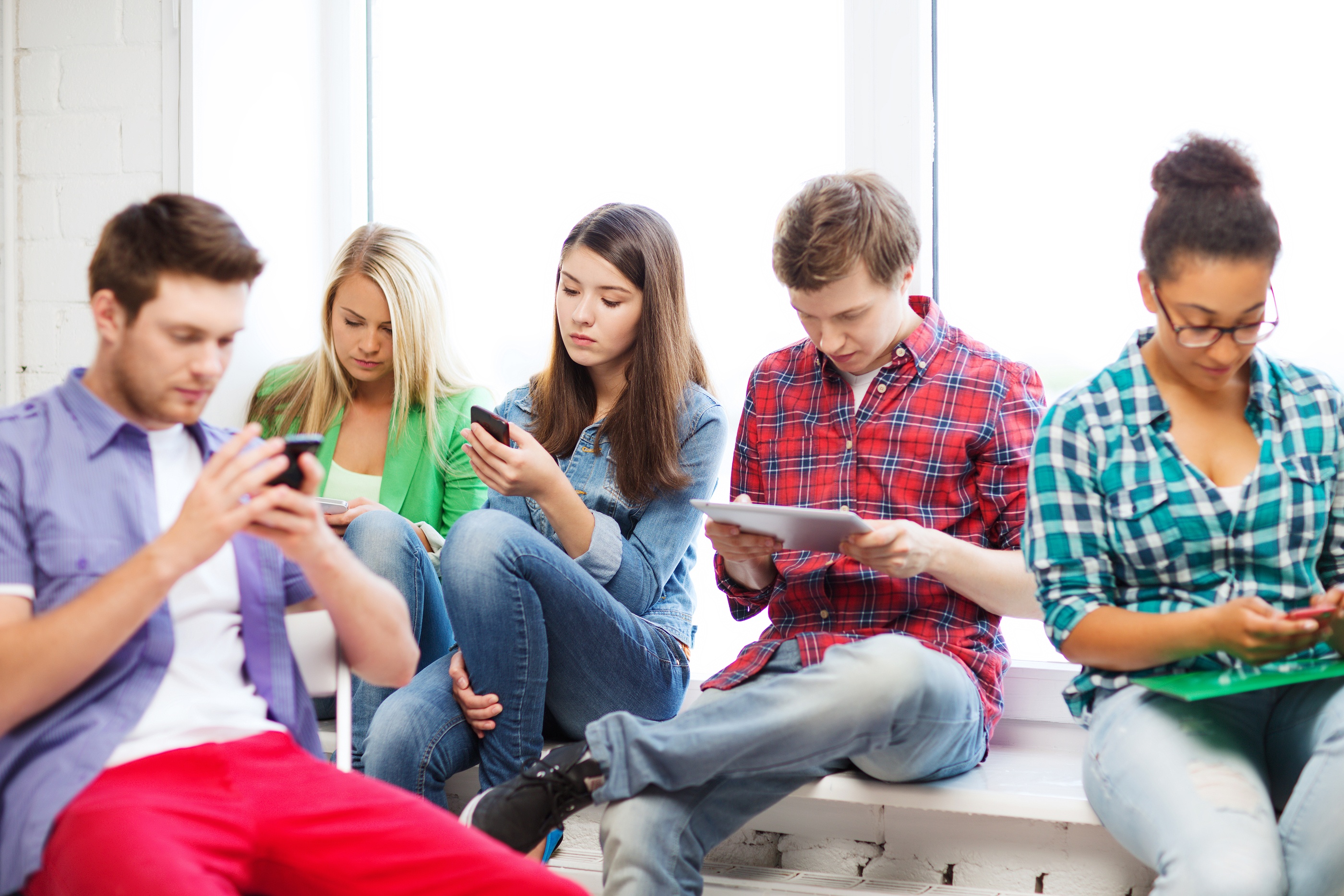 The good news is that this approach continues to work and that most schools have figured out how to subsist on a 1-3% response rate. However there are some trends that make this an increasingly precarious way to manage your enrollment:
The number of graduating high school seniors will be effectively flat through 2027
The number of "shadow applicants," those who apply to your school without any real interest in attending it, is increasing
Younger, more tech savvy prospects are increasingly good at screening disruptive marketing
These trends will put downward pressure on response rates and increase the uncertainty that a response will yield a qualified candidate who intends to matriculate. But making wholesale changes to replace the present campaign structure in hopes of improving a 1-3% response rates is itself risky. One down admissions cycle can have devastating effects on the fiscal health of the institution.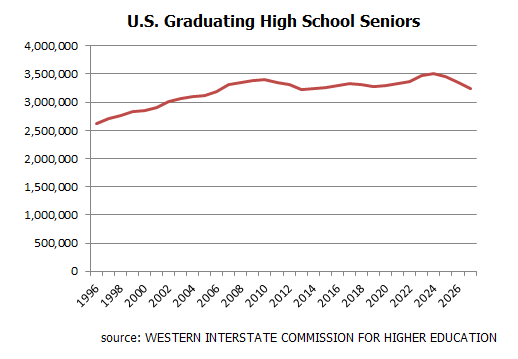 Reaching the 97%
What about the 97% of the prospects on the list who didn't respond? Clearly increasing the frequency of the current campaign strategy isn't going to produce a different outcome and may turn off some candidates who see more unsolicited communications as invasive.
Inbound marketing offers a complementary strategy for reaching the 97% who didn't respond to disruptive marketing campaigns.
The 97% are Millennials and Millennials are Different
If you stop and think about the people you're trying to reach and the way they gather, validate, and process information, the reasons you only get a 3% response rate to your outbound campaign as well as the ways to reach the 97% who didn't respond, become clear. The audience is, after all, the generation aptly labeled millennials. This audience has some unique characteristics that close the door on certain tried-and-true marketing methods and open the door to some new approaches.
In her blog post on the millennial generation, Lydia Abbot describes traits that may impact the way your higher education marketing plays with your prospective audience. Qualities like connectedness, tech-awareness, and transparency, which are defining for the millennial generation, should be part of your thinking about a campaign to reach the 97%.
So when only 3% of those on your list respond to your disruptive text and email marketing campaign consider these reasons:
Timing. I wasn't interested or was preoccupied with something else when your message arrived.
I don't know you. You don't know me. I didn't know enough about your school to make responding seem like a good choice. How could your offer be serious? You don't even know me.
You may be talking but I'm not hearing.
Here's where a complementary inbound marketing campaign can help. Because inbound marketing is based on the principles of permission, relationship and responsiveness – the antithesis of disruptive marketing – it makes sense to reach out to those who do not respond to blast text and email campaigns with this approach.
Let's be clear, not one is advocating giving up on outbound text and email campaigns because clearly some respond to them. Inbound marketing is a methodology for reaching those who otherwise would be lost to your message and value proposition because they don't yet feel you've earned the right to engage them with a direct question about their interest in your school…so any additional response is additive to the current disruptive methodology.
7 Tips for an Inbound Marketing Campaign to Reach the 97%
To set up an inbound campaign for the 97% on your website, you'll want to first segment your initial outbound list and remove those who have responded.
Download Sample Student Persona
Download this free sample student persona based on research we did for one of our higher ed clients (name and some details have been changed).
After your segmentation, you have your "97%" (you may choose to do further segmentation based on your persona and the content you'll be offering). Here are some tips for designing an inbound marketing campaign to engage your 97%:
Start simple. Remember, the goal is create results, meaning more qualified applicants, but to do so in a way that increases understanding of how your best applicants relate to your brand. Throwing too many messages against the wall hoping something sticks will likely confuse your audience and isn't good inbound marketing!
Develop a persona for your ideal student. Consider the student who fits in socially, academically, and whose goals for the college experience align with your school.
Find two or three current students who fit your persona. Interview them and have them create a short, one-page narrative of their time at your school, especially relating their feelings and experience as applicants and new freshman.
Create two to three other short pieces of content oriented toward answering the kind of questions that get asked on freshman campus tours. Focus each piece on one type of question, e.g. campus housing, financial aid, studying, and academics.
Build a CTA and landing page for each piece of content. In each landing page form, ask one new piece of information that will help you make future communications more personal and relevant to your prospect.
Set up your marketing automation so that a person who engages, fills out a form, and downloads a narrative about applying to and attending your school receives a "thank you offer" for one of the other pieces of content you've created.
Review your web analytics and post the CTAs for your content on your most trafficked pages. In addition, consider posting your CTAs to social media channels like Facebook. Lastly, use your segmented list of the 97% and push an offer to "meet" other young adults who found a challenging, fulfilling, and rewarding experience at your school through the content you've created. Every time a prospective applicant does not respond to your push text or email, make this offer to them, not to apply but to get to know you.
That's it. This is a roadmap describing how to set up an inbound marketing program to complement your push marketing admissions program and reach the 97% who didn't respond by offering to build a low-risk, high-value relationship between them and your school.
This is the kind of program our agency, Innovative Marketing Resources, develops and runs for its higher education clients. What have been your experiences using content, your website, and social media to increase the rate of qualified applications in your admissions cycle? What tactics have you used beyond distruptive marketing to build relationships between your prospective students and your school brand?