To advance your social mobile marketing, add Snapchat—the wildly popular photo-messaging app—to your marketing arsenal. With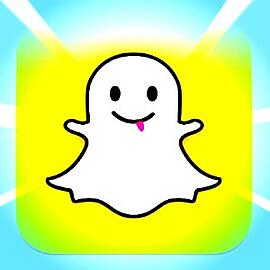 Snapchat, you can reach your prospects with time-sensitive offers on the go. Mobile marketing has become highly influential, and its influence is primed to keep on rising. In the current ever-connected era, most individuals are rarely without their smartphones or tablets to find new information, whenever the need or desire sparks. According to Search Engine Journal, over 100 million Snapchat users share over 400 million snaps daily. TechChrunch recognized Snapchat as the Best Mobile App of 2013 and the Fastest Rising Startup of 2012.
How Does Snapchat Work?
Snapchat is a photo-messaging app. A Snapchat photo—or snap—is only available for a set time limit, which can range from one to 10 seconds once it is opened. However, the new Snapchat Stories feature allows snaps to last up to 24 hours. Given the short lifespan of snaps, Snapchat may just be an optimal medium to deliver an exciting call to action, which elicits urgent responses from prospects.
Relevant Demographics
Snapchat's core audience is young—with the majority of users between 13 and 25 years old. According to Albert Costill of Search Engine Journal, an estimated %26 of smartphone users aged 18 through 29 currently use the mobile app, while only %5 of those aged 30 to 49, %3 of those aged 50 to 64 and %2 of those 65 and above are Snapchat users. In addition, %20.8 of iPhone users are on Snapchat; 70% of the mobile app's users are female.
Snapchat Basics
Here are some basic best practices to help you get started with Snapchat. Once you create a Snapchat account, start promoting it on social media channels, such as Twitter, Instagram and Facebook. For the clients or prospects who interact with your brand on Snapchat, deliver rewards, such as coupons, fun contests and exciting promotions. Create and share relevant, striking and share-worthy visual content. Leverage the My Story feature to share content with all your followers simultaneously. For inspiration, look up major brands that have jumped on the Snapchat bandwagon, such as Acura and Taco Bell—among many others.
More Ways to Advance Your Business with Snapchat
Debut a New Product or Service Offering
Product or service previews on Snapchat can help your brand foster authentic engagement, build brand loyalty and generate buzz for your new offering. Your preview snaps could feature small snippets of information, which lead up to the full unveiling your new product or service offering—generating significant buzz for your brand along the way. When you share images on Snapchat, be friendly; treat your Snapchat community like friends, as opposed to sales targets.
Promote Your In-Person Events
Snaps of an event invitation can help your brand stay top of mind—resulting in increased engagement and excitement for your event. Do not neglect the value of holiday-related marketing on Snapchat. Although the holiday season is now long behind us, Mother's Day is coming up this Sunday. In addition, there are plenty of fun, though lesser-known holidays—like Leprechaun Day (May 13th) and Tap Dance Day (May 25th)—that you can use to infuse your Snapchat marketing with some needed fun and excitement.
Now is the time to get on board with social mobile marketing; explore the possibilities of Snapchat, and see what develops. Snapchat can indeed upgrade your social mobile marketing and advance your business, especially if you have a young target audience.