Social media—an integral part of a complete inbound marketing plan—wields significance influence in this era of social business, where your prospects are increasing looking to social media as they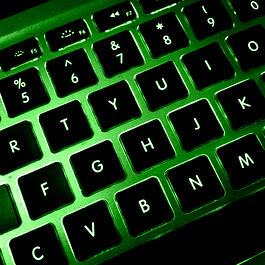 make buying decisions. The social media arena is an increasingly loud and chaotic place; a captivating social media presence is critical to help you stand out, rise above your competition and emerge victorious with increased lead generation and new business. Ignore social media at your risk. Without a sound social media strategy, you will be unable to optimize your content marketing, amplify your website traffic, or enhance your all-important lead generation and conversion. You must offer high-quality content curation in order to not cross the line of being overly "salesy" or promotional.
Only promoting your own original content on social media will look like spam and make your brand appear self-centered and uninterested in industry dialogue—certainly not in line with the ethos of community-based social media. Overall, the goal of your social brand presence should be to provide value to your target market with rich information and sought-after solutions. Social media offers you the chance to increase brand identification, boost reach and gain credibility. Social media marketing, including the promotion of your original content, grants you access to mass audience. However, it is up to you to captivate and engage your far-reaching target audience.
Publishing
highly shareable content
and making authentic engagement a rule rather than merely a loosely followed guideline is imperative; these practices can help you build a powerful network of brand advocates to actively share your content and promote your business. Work to establish a comprehensive and authoritative digital footprint by producing top-notch, information-rich content and building influence on numerous social channels, such as
Twitter
, LinkedIn, Google+, YouTube and more.
The more your brand presence is felt in the social sphere, the more you will gain recognition and influence—thereby magnifying your lead generation and conversion and driving revenue.
How Much Content Curation Is Enough?
You should find and share at least six pieces of relevant, high-quality content on Twitter daily. However, you should feel free to tweet to your heart's content. Social media legend, Guy Kawasaki, tweets around the clock at short intervals and has 1.4 million followers. For Facebook, LinkedIn and Google+, two posts is sufficient; over-sharing on these social channels could get your posts flagged as spam content. When sharing the content of outside sources, be sure to always include the content creator's name and cite his or her Twitter handle or a link to the author's Facebook, LinkedIn or Google+ page.
You should space your content curation out throughout the day; the hours between 9 am and 6 pm are most active. However, if your target market is global, some of your prospects are likely to be active on social media at all hours. A social media management dashboard, such as HootSuite, allows you to schedule your content curation ahead of time once daily. This streamlines your content curation, not to mention the management of your social brand presence. You should share curated content across all your social networks Monday through Friday at a minimum. However, do not discount the reach you can achieve on weekends or particularly during special events, such as the Oscars or the Super Bowl; newsjacking can indeed supercharge your social media marketing.
10 Useful Content Curation Tools and Resources
Content curation can significantly expand your industry influence, boost the reach of your marketing, and amplify your social lead generation and conversion. Without social content curation, you will fail to keep up with your competitors, and your business will feel the pain. Do not let that happen. Jump on the content curation bandwagon to increase your website traffic and win more new business.