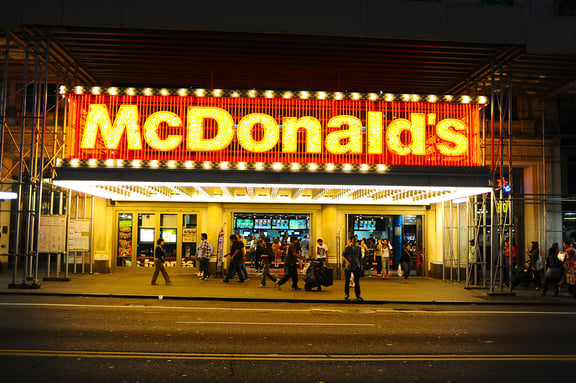 Ever hear the expression, "You should stick to what you know?" Well, I strongly feel that way about McDonald's, a corporation that has long been known for its quick service of cheap food. In fact, it is still known for peddling inexpensive food at an incredibly fast rate.
But more people are beginning to turn elsewhere for fast food alternatives since the McDonald's service model is often equated with having lower quality ingredients compared to companies like Chipotle, which markets itself as fast food with higher quality and fresher ingredients.
As an occasional consumer of McDonald's, I understand how bad it is for me and what I am getting into every time. Like most McDonalds customers, I don't really care about how unhealthy their food is.

Your Are What Your Customers Say You Are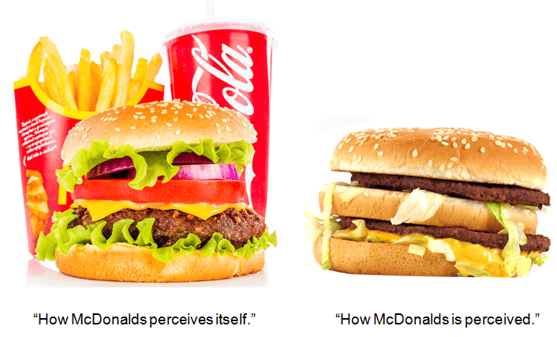 To simply put it, your position is defined by how your buyers and competitors see you, not necessarily where you want to be.
Although McDonald's still embraces the efficiency of serving its food for an affordable price, it is trying to shift away from being seen as a cheap and unhealthy burger joint. Interestingly enough, McDonald's just launched its new grilled sandwich, advertising that it has no preservatives or artificial flavors.
"McDonald's has been letting other folks frame the story for us for far too long." - Kevin Newell, McDonald's Strategy Brand Manager
Apparently the position that they're in isn't the one they want to be in, but guess what? Their brand is what puts them in that position. Who ultimately determines a company's brand? The consumers that support the brand.
Stick to Your Niche, Don't Try To Appeal to Everyone
Even though McDonald's former CEO Don Thompson has a good point when he said that, "The produce and the products that we have at breakfast and across the menu are fresher than—no disrespect intended—what most of you have in your refrigerators," that doesn't change the fact that McDonald's is still unhealthy and that people perceive it that way.
McDonald's has long catered to Americans in their 20s and 30s, which it still does, but not with the domineering significance it once had over the younger generation.
Rich Shank, senior consumer research manager at Technomic says that, "People will go to Panera when they want a salad, but they'll still go to McDonald's when they want a burger and fries."
Millennials are more drawn to fast food alternatives such as Chipotle and Panera. The fast food alternative of "fast-casual food" restaurants are certainly resonating with more millenials.

Past Performance Is a Good Predictor of Future Outcomes
McDonald's has experimented with a number of new items in the past. Some experiments were to merely test out new products while other were meant to meet changing consumer tastes. Needless to say, a lot of these experiments ended up failing for McDonald's.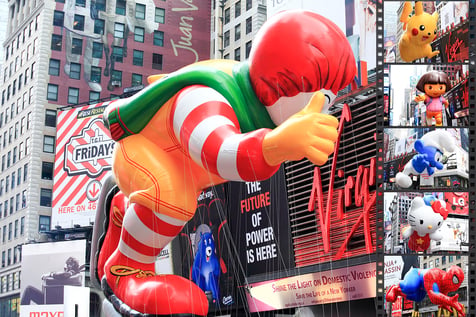 "I McBlew it"
Interestingly enough, when they compete for changing consumer demands that advocate health, their prices go up, which turns away their traditional customer base (the consumers that go there because of lower prices).
Traditionally, McDonald's viewed value as getting more for less money. It wasn't based on health factors. Mike Andres, McDonald's U.S. president, has stated that, "Consumers have redefined quality and value. And the focus, as you all know, is more on wellness." McDonald's attempts to promote "fresher" foods such as salads and wraps have not sold well when compared to their traditional items. In 2013, salads only made up 2-3% of their U.S. sales.
Below are some of the failed products that McDonald's tried pushing to its consumer base:
McLean Deluxe

- Much like its preservative free chicken sandwich, this sandwich was promoted as a healthy alternative at 91% fat free. It appears that once again, consumers of McDonald's don't seem to be phased by their unhealthy decision to eat there.

The McLobster -

Doesn't this seem too fancy to be on the menu? That's because it is! This product failed due to its high price point at $10-12 dollars.

McPizza

- This is a classic example of McDonald's going outside of its brand. Although pizza can be cheap, fast, and unhealthy like many other McDonald's products, consumers clearly go to McDonald's for burgers and fries, not pizza.
It seems that after 75 years of being around, McDonald's has been going through somewhat of a mid-life crisis for the past 20 years, trying to redefine and re-brand itself as something it's not.
Fast-casual restaurants such as Chipotle, Panera, and Five Guys are competing with McDonald's consumers, which means McDonald's can't grow if other restaurants are taking a chunk of their business.
Is your company struggling to find its position and brand? Learn about how Innovative Marketing Resources can help you develop your brand and realize the position you are starting from.