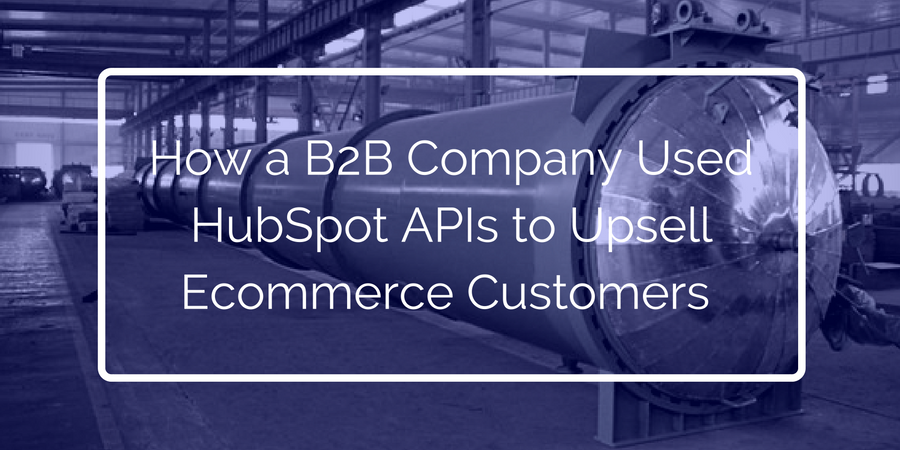 Your B2B company's ecommerce site — and the customers who use it — could be an untapped trove of marketing opportunities.
In B2B, online shoppers are looking for more than prices and specs. They're looking for answers. Every time someone visits one of your catalog pages, it's an opportunity to provide those answers. It's a chance to steer them towards helpful content — and in the process, capture their information for your marketing database.
But for too many B2B companies, the gap between ecommerce and marketing is a yawning chasm. Their ecommerce and online marketing platforms (like HubSpot) are black boxes, neither revealing their valuable secrets.
But shouldn't you be able to market to the people who are already shopping for your products? Aren't the people who already know your brand the ones most likely to become new or upsold customers?
One company, Boiler Supplies, thought so. Here is how they, with the help of our agency and the HubSpot APIs, spanned the divide between ecommerce and marketing.