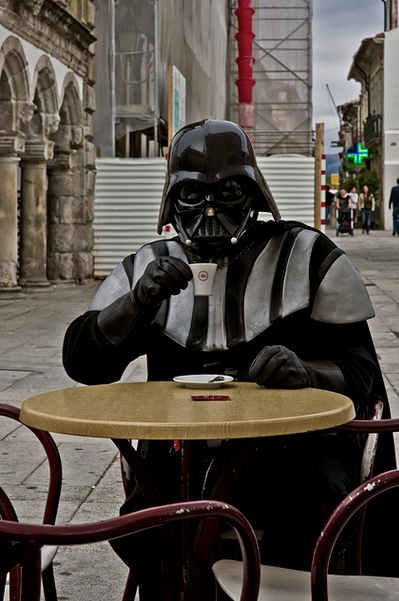 "I overestimate the power of my black hat"
When high-quality, relevant, popular websites link to your website, it can do wonders for your search engine ranking. We don't know everything that goes into Google's arcane algorithm, but we do know that backlinks (SEO-speak for links from other websites that link back to your website) play a role in it.
This is because links, to Google, represent credibility. When other websites link to your site's content, it's a clue to Google that people have found your content valuable. Therefore, to Google's thinking, the more backlinks lead to your site, the more credible it might be.
I say might be, because Google has learned to weed out backlinks, also known as unnatural links, from irrelevant sources. The truth is that it is hard for Google to detect such activity, especially if links that are bought are nofollow links. This will prevent any SEO damage while still having the capability of driving traffic to your website.
Google is not a fan of these "black hat" SEO tactics. In fact, all indications are that Google now penalizes sites that attempt them. By doing so, Google inadvertently gave rise to the practice of "negative SEO." Negative SEO is a deliberate attempt by one party to inflict a Google penalty on another party by foisting huge numbers of worthless links upon them, but only if it is seen as manipulative by Google.
Chances are that Google will really only penalize you if you are experiencing unnatural traffic growth, which low quality links aren't likely to produce. If you are buying high quality links that would be driving relevant traffic to your site, make sure these are nofollow links in order to prevent penalties from Google.
Does negative SEO really exist?
Orchestrating a link-based negative SEO attack on another website is pretty time-consuming, not to mention pathetic, but it seems like it does happen. Numerous sites have reported receiving extortion messages threatening a negative SEO attack and the issue has become significant enough for Google to address the problem. I think it's important to keep in mind that this particular letter could also be a hoax or empty threat, but that the concept of a negative SEO attack can exist.
I'm not saying that, if your search engine rankings are lower than you think they should be, you're likely the victim of a negative SEO attack. But, it's worth checking out. Even if you aren't suffering from a negative SEO attack, it is beneficial to know what sites are linking back to your website. An irrelevant link that is traced back to your website is still worth removing.
How can I detect bad links?
There are a number of tools out there you can use to detect harmful links to your site. I'll provide some examples here, but it's important to note that these tools vary in how they define bad links. You should always verify the results for yourself before taking any action.
Once I find links I don't want, how do I get rid of them?
It is important to note that even if you have a lot of bad links linking to your website, it doesn't neccesarily mean you will be penalized. Google is merely looking for links that are deliberately created to cheat the system, meaning if they find out that you created unnatural links that connect back to your site, you will be most likely be penalized.
If you have discovered links that you believe are hurting your website's ranking, there are a couple things you can do about it. You can try to find out who is behind the SEO sabotage and try to convince them to stop. Much easier, though, is just to use Google's Disavow tool.
Disavow is a way for webmasters to tell Google that certain links coming into their site are not their doing and should not count against them in search result rankings.
Use the tool sparingly, though. Google says in its instructions for using the Disavow tool:
"This is an advanced feature and should only be used with caution. If used incorrectly, this feature can potentially harm your site's performance in Google's search results. We recommend that you disavow backlinks only if you believe you have a considerable number of spammy, artificial, or low-quality links pointing to your site, and if you are confident that the links are causing issues for you. In most cases, Google can assess which links to trust without additional guidance, so most normal or typical sites will not need to use this tool."
The best way to improve your search engine ranking
The likelihood that your site has been harmed by SEO sabotage is very low. If your site is ranked lower in search engine results than you would like it to be, the best way to improve your ranking is to consistently create relevant content. To do that, you'll need to know a little bit about what quality content is and how to integrate it into a content strategy. Learn about one effective content strategy by clicking on the link below.
Photo Credit to Jeronimo Lomba, Flickr