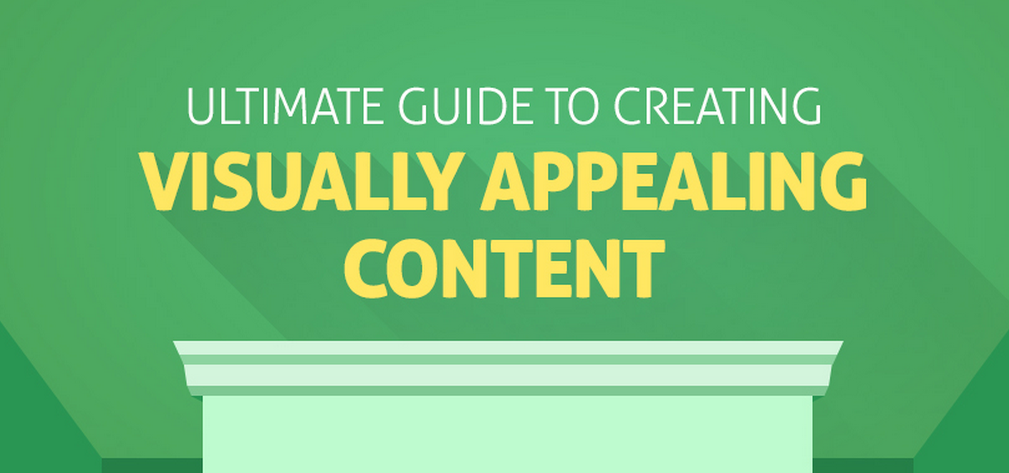 For this weeks "visual content of the week", we are going to discuss Neil Patel's "Ultimate Guide to Creating Visually Appealing Content." Why? Because visual is essential.
To put it simply: people want visual content. And if your visitors want it, you should provide it; because that will inspire your visitors to click through the rest of your site and learn what it is that you do. And by learning what it is that you do, they can learn if it's something that could benefit them.
Here is a short list of reasons why you need visual content:
Visual content helps people better understand the message. Think about it: talking about your software is not nearly as great as showing it.
Visual content cuts through the clutter. When all of your competitors are doing text-dense content, having visuals helps you stand out.
Visual content is more shareable. People like sharing and linking to visual content because it's different and it provides so much value. Neil Patel, who made today's infographic, has invested hundreds and hundreds of thousands of dollars into infographics solely because of how much they are shared and linked to...which provides his companies with a greater audience.
Visual content displays and reinforces your brand. For example, let's say that as an employer, you say that working for your company is "fun" and "people are happy" and "we play hard and work hard". That's great. But can you show it to me? Why not show photos of what it is like to work there? Show me the office, the employees, the fun excursions you go on.
Visual content converts better. Because people value visual content, they are willing to exchange their personal information for it (becoming a lead). In additional, visual content can aid in the conversion process by helping a potential lead to understand the value of what they might be providing their information for. Unbounce did a great article on the benefits of using video on landing pages.
So what are you going to learn in this infographic?
Why visual content is so important
9 major types of visual content
Best tools for creating visual content (Canva is my personal favorite)
Tips to make visual content that people will love
What are you waiting for? Check it out.