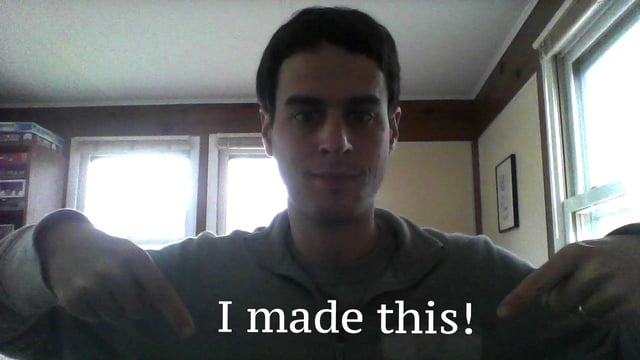 A picture may be worth a thousand words, but sometimes, you need to add a few actual words to complete the story. For HubSpot users, this can be a minor annoyance, because HubSpot does not currently offer an easy way to add captions or credits below images in its blogging tool.
You could do this using tables or by messing around in the source code of your blog post, but for an English major like me, those methods are just asking for headaches. I hate wasting time and brainpower figuring out how to format a blog post just right. I want it to be easy.
So here's how to add captions and photo credits to pictures in HubSpot without deviating too far into that analytical left side of your brain.
This method takes advantage of an oft-overlooked but handy tool buried deep inside HubSpot: its image editor.
Step 1: Upload Your Image
Before you can caption an image, you need an image to caption.
With your blog post open in the HubSpot blogging tool, click on the "Post Body" area and select "Insert," then "Insert Image," from the toolbar. In the image select box that opens up, click the "Upload a file…" button on the bottom.
Select an image from your computer and click "Open."
You have now uploaded your image to HubSpot.
Step 2: Clone and Edit Your Image
You should now see the image you chose in the "Select an image" box.
Hover your cursor over the image and click on the settings icon that appears. Select "Clone & Edit."
This will make a copy of your image and open HubSpot's photo editor.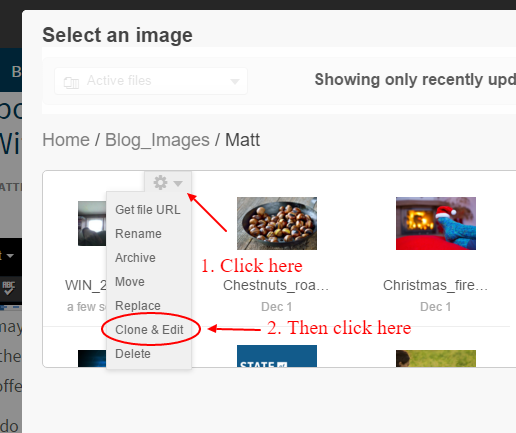 Step 3: Use the Photo Editor to Add a Caption
HubSpot's photo editor has a surprising range of capabilities. For a simple writer like me, who would rather not learn how to use — or waste money on — Photoshop, it's really all I need to crop, add effects to, or resize images.
For the purposes of this article, I'll focus on adding a caption.
With the photo editor open, click on "Text" in the upper toolbar. A black box with the words "Enter text here" will appear on top of your image.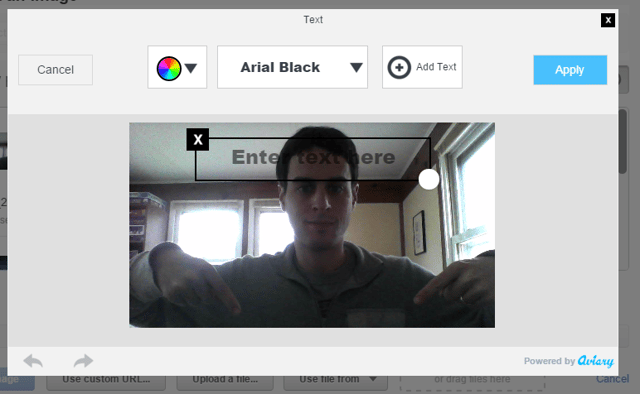 Now, simply replace the text with whatever you want. You can use the boxes above the image to change its font and color.
To resize the text or rotate the text box, click, hold, and drag white circle in lower right corner of the text box.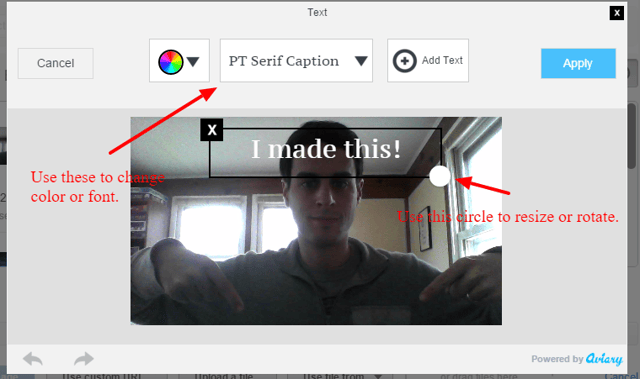 Now you can drag the text box to wherever you'd like on the image and hit "Apply" in the upper right to finalize it. Next, if you're done making edits to your image, click "Save" in the upper right of the photo editor.
Step 4: Insert Your Image into Your Blog Post
Congratulations! You've now successfully added a caption to a picture in the HubSpot Blogging tool. All that's left to do now is insert the new image into your post the way you would do any image.
Looking for more ways to get the most out of your expensive HubSpot subscription? Subscribe to the Innovative Marketing Blog. It's full of tips, tricks, and hacks for beginners through advanced users of this powerful automated marketing platform (like this recent one on how to make HubSpot and WordPress play nice together).