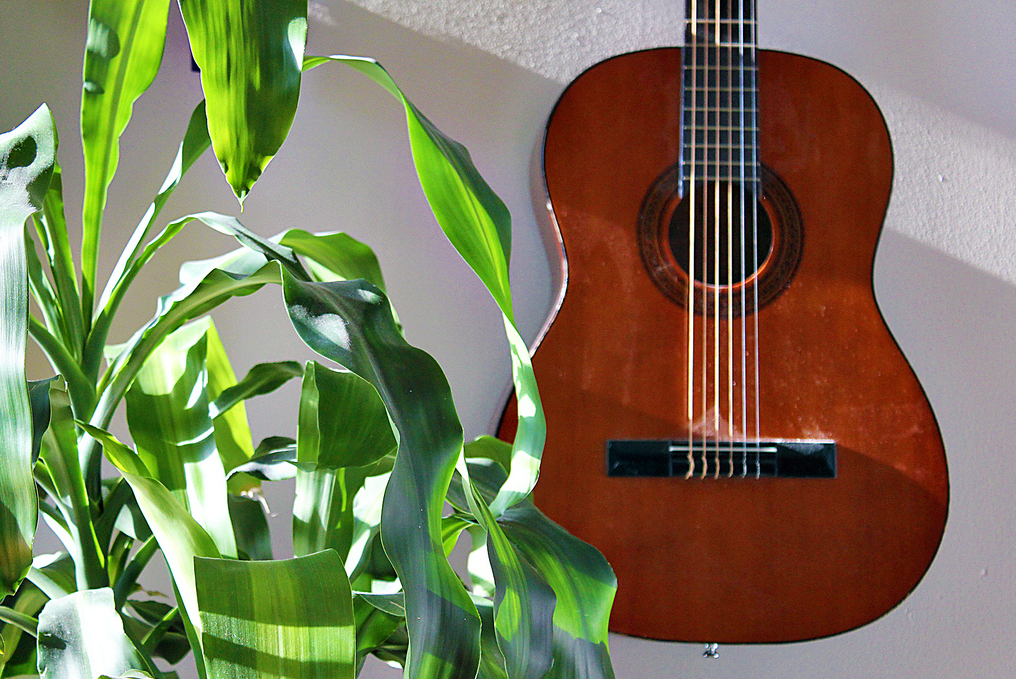 In my last article, I wrote about how other musical equipment retailers should emulate the Sweetwater business model. In particular, it's their customer engagement and overall experience that makes them so special compared to competitors like Guitar Center. That doesn't mean there isn't some room for improvement. There are some inbound marketing tactics that even Sweeetwater could use to increase their web presence and customer acquisition.
These tips can be applicable to any music retailer that creates engaging content. Even though musical equipment retailers like American Musical Supply are creating similar free content such as buyer guides, I chose to use Sweetwater as a real-life example because they already have so much success with their great content that can be further leveraged.
Below are some actionable tips that musical equipment retailers can use if they have to create the type of content that Sweetwater has. Below I will be highlighting what they are doing right, but more importantly, how Sweetwater could improve.
1. Post content and blog articles to increase web presence
Creating helpful content that answers consumer questions is a great start, but how does one know what to write about? A good place to start is looking at forums and seeing what common themes and questions consumers are talking to each other about. Another good approach is to choose a specifically focused topic to blog about, like Sweetwater does with specific product review.
According to HubSpot, B2C companies that blog generate 88 percent more leads per month than those that do not.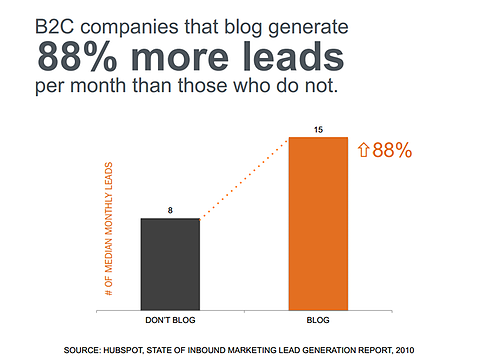 Creating blog material on a consistent basis that answers common industry questions is not only a good way to acquire new visitors, but also a great way to establish authority and reputability on the web.
According to SEMrush, a highly reputable web analytics tool, the majority of Sweetwater's traffic is organic. What this means is that people are actively searching for the Sweetwater brand and that Google is aware of its existence.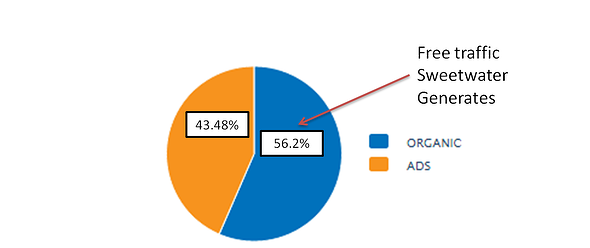 By answering more specific and focused consumer questions by creating content, Sweetwater has proven to be effective in answering consumer questions with tech tips and product reviews, which are practically blogs. Looking at how Sweetwater answers industry questions is another good place to gain insight on how to attract consumers via answering their questions.
What's beneficial for Sweetwater is that it is already answering a lot of consumer questions with their existing content. Sweetwater practically has no competition and their competitors should see this as a content space race.
Since Sweetwater is the only prominent music retailer that has an abundance of educational content, they are comfortably securing their spot with no real contenders (that are music retailers) competing with them. Since they have been writing content for so long, it'll be tough to be #1, but the sooner music retailers compete for the second spot, the sooner that they'll have a foothold in the content game.
2. Offer a means for your reader to stay connected and engaged with all of your content
When reading Sweetwater content like tech tips, buyer guides, and product reviews, I noticed that there is a lack of consistency throughout their promotional content, meaning that not every page with content has a means of connecting with them (i.e. subscription forms, related links, etc.). This is the one minor blip in their strategy, but it can easily be adjusted by implementing interactions consistently for their tech tip, product review, and buyer guide pages. This process should also be emulated by other musical equipment retailers who want to get the most out of their content in order to ensure that the content being written is capturing as many subscribers as it possibly can.
3. Use subscription forms to capture more readers for all educational content
On their tech tips page, Sweetwater offers a form that a reader can fill out to subscribe to their content. This is great, but they don't consistently offer this option for their buyer guides or product reviews, which they could easily utilize to capture more subscribers. Having a static subscription form on any page with any educational content would increase their chance of acquiring more readers.
4. Add 'related articles' or links at the bottom of all content
Another means of keeping the reader interested and reading more would be to add a related articles link at the bottom of every piece of content as well; this seems to only exist for its product review pages. Sweetwater could really benefit from having static promotions like form fields for subscribers and related links for their tech tips and buyer guides.
5. Always be relevant
When creating content, always think of the purpose of the piece and how the reader is going to react to it. If they are looking at buying guides, it would be helpful to provide related links that go more in-depth about the product they are looking at. If they are looking at specific product reviews or buyer guides, then promotions regarding that product to "purchase now" would be more relevant to the reader.
Let the content space race for musical equipment retailers begin.
Photo Credit to Mae Chevrette, Flickr