You've probably heard inbound marketing gurus say a thousand times that the most important concept for successful lead generation is, it's not about you. Donald Trump aside, talking about yourself before a prospect has given you permission to do so is a sure-fire way to alienate potential customers. While this is absolutely true at the top of the sales funnel, if a prospect is going to buy from you, sooner or later, the conversation has to be about you.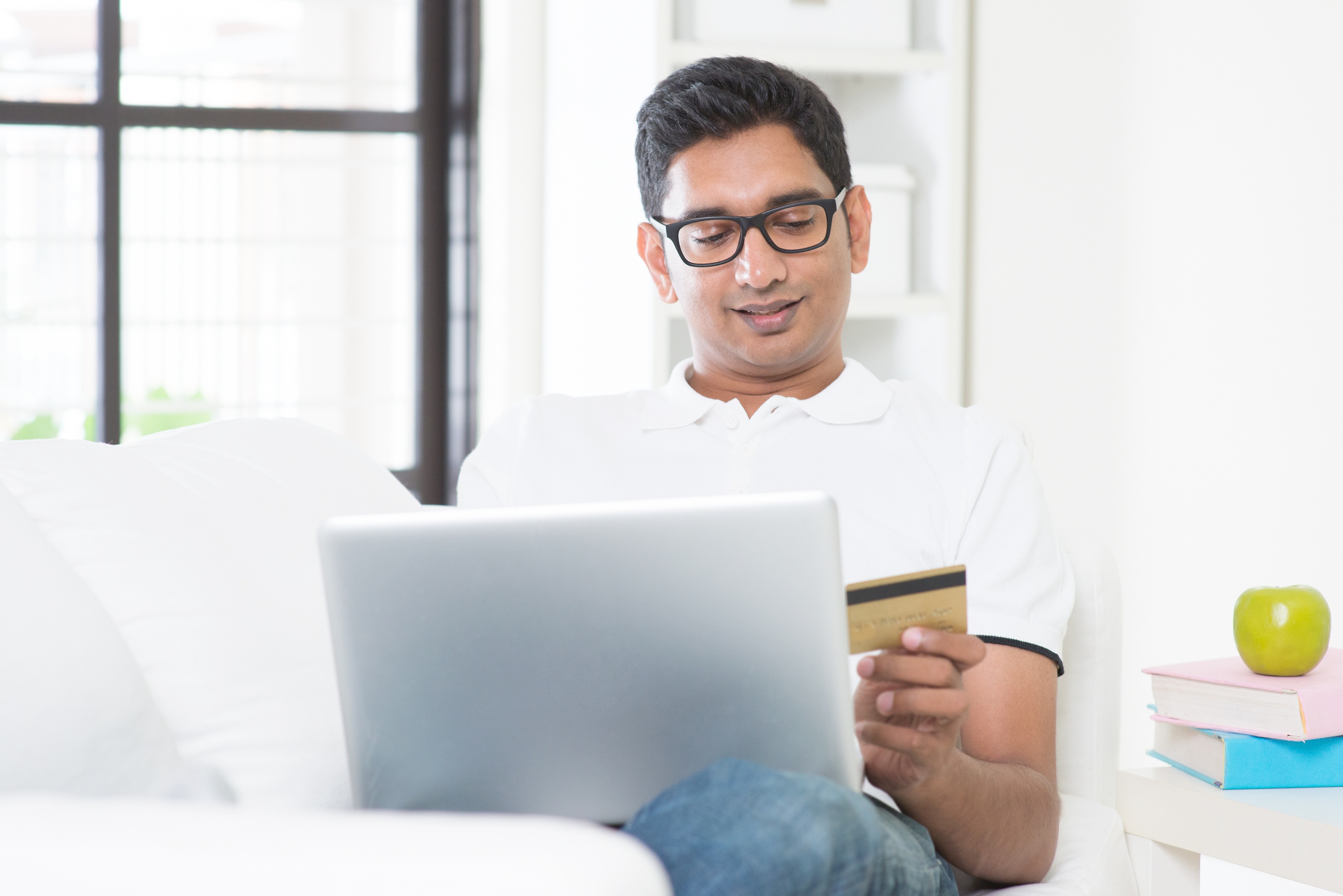 At what point in the sales funnel are prospects ready to hear about how your business, specifically, would solve their problems? When are they ready to talk to your sales team, and most importantly, how do you know when they've reached this point?
In terms of the buyer's journey, the first moment a prospect is potentially interested and ready to speak with a sales representative is when he or she moves from the awareness stage to the consideration stage. In the past marketers used an endurance test to determine whether a prospect was in the consideration stage. If the prospect was willing to endure a 45 minute webinar, they reasoned, then the prospect must be qualified to talk to sales. In our experience that kind of test is both inaccurate and inappropriate in many cases and can actually drive away otherwise good potential leads. We can do better. The test you should use identifies the prospect that has moved from being aware of her or his problem to actively searching for solutions to that problem. Here's one sure-fire type of offer we've discovered to test whether your awareness-stage leads have moved to the consideration stage.
How to Tell When a Prospect Has Reached the Consideration Stage
The test to tell when a prospect has moved to the consideration stage is what we call the Brand Filter Offer. The Brand Filter Offer is a relevant, educational content offer that, unlike the awareness-stage offer that generally addresses a range of possible solutions to a prospect's unsolved problem, specifically references the unique way that your company solves the problem. It is about you – sort of.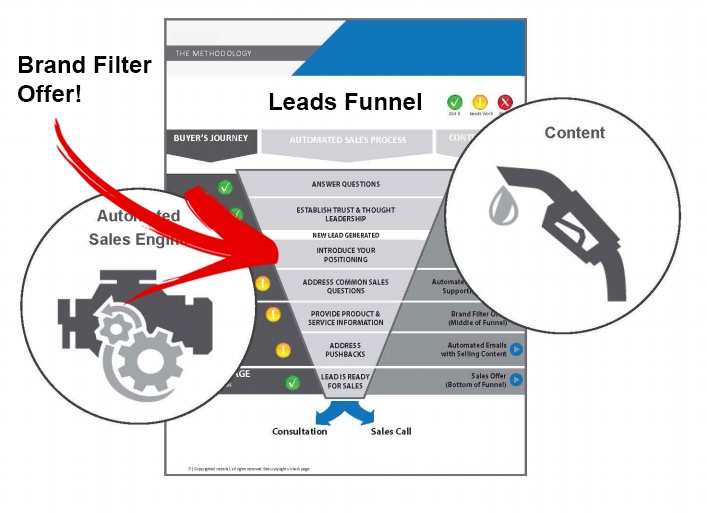 Here are some examples of middle of the funnel offers that include brand information in tasteful ways:
An article on pre-requisites for a medical records certificate with references to particular courses at your school and a link to sign up for a campus tour.
A blog on the top ten tax deductions overlooked by small business owners with a link to a desk audit by a particular firm.
A case study that shows how having the right insurance saved a business and an offer to complete a free analysis of an existing policy or conduct a risk analysis.
A how-to video that shows how a customer uses your product to solve a particular problem with a link to purchase or evaluate.
A review, shared from the perspective of a customer, describing how they used specific features of your product or service to solve a problem, with a link to receive a free consultation.
By testing a prospect's receptiveness to the Brand Filter Offer, you can determine exactly when a prospect has moved from awareness stage to consideration stage.
How to Use A Brand Filter Offer in a Lead Nurturing Email
Typically we recommend starting with Brand Filter Offers in the 2nd or 3rd lead nurturing email used during the awareness stage, but it's also perfectly reasonable to include Brand Filter Offers in CTAs on your more advanced content web pages and in offers on thank you pages for form submissions.
When including Brand Filter Offers in lead nurturing emails, we recommend first using them in a P.S.
For example, if we were marketing home alarm systems and we were sending a helpful list of security steps a homeowner should take before leaving on vacation as a follow-up, we might also include a P.S. at the bottom of that email like this:
P.S. – Many homeowners take advantage of our home-check service to provide an extra measure of safety while they are away. Click here to learn more.
This offer is clearly a branded offer for one of the services provided by our home alarm company. It's added non-threateningly to the bottom of our helpful non-branded lead nurturing email, but if the prospect clicks the link to learn more, we know that this prospect isn't just looking for helpful information, they are interested in the specific relevant service that we offer. So we would put them into a workflow that either presents an additional branded offer, like a case study, or perhaps if we use telesales, schedule an outbound call to them.
If the prospect passes over the Brand Filter Offer, we know to keep them in our discovery-stage lead nurturing workflow and test for brand-readiness in our next lead nurturing email.
The Thank You Follow-up Brand Filter Offer
Another way to implement the Brand Filter Offer is more direct and doesn't rely on email.
After a prospect has filled out your simple form to receive your helpful awareness-stage unbranded educational content, redirect them to a second landing page that includes both a thank you message and a second offer. Because you know which page the prospect came from, you can make your follow-up offer relevant to their original interest but with the addition of brand-specific information about a solution you offer.
In the same way you test for the interest in the P.S. offer, you can test by the acceptance of this branded offer whether the prospect has moved to the consideration stage and escalate those that do to your consideration stage workflows or a helpful call from a sales representative.
It's important to remember that reaching out to consideration-stage leads must be done in a low-key way using the information about the content the lead has downloaded to make a warm introduction, avoiding the cold-call and the hard-sell.
What to Do with Leads that Won't Take Your Brand Filter Offer
There will be situations where an awareness-stage prospect won't take any of your well-designed Brand Filter Offers. It may be that the timing just isn't right. In these cases, move the prospect into a long-term drip workflow that periodically pushes a discovery-stage offer with your Brand Filter Offer in the P.S. We don't recommend pushing overtly branded offers to leads in this state. A lead will engage when she or he is ready.
As with all things inbound, the market is the ultimate judge of what works and what doesn't so testing your tactics is a must. Following these recommendations will give you a way to set up tests to determine, given your specific sales funnel, value proposition, and content, when and how to graduate prospects from awareness stage to consideration stage so you can begin converting more prospects into sales.