We worked with a SaaS company that offers a well-regarded SaaS platform dealing in identity authentication, password management, cryptography, and more. As you might expect—since I mentioned cryptography—this can be an extraordinarily complex subject area.


The Problem: Consistent Blogging Wasn't Working
For more than two years straight, they had published between two and five blog posts per week, heavy on technical writing.
Yet, traffic remained static — unless the company spent a heap on pay-per-click (PPC) advertising. Lead volume was depressed. Their website did not even rank in the top 100 search results for keywords that were integral to its business, that described the very foundation of what the company does.

The Diagnosis: A Case of Mistaken Persona
Their founder/CEO/CTO/lead architect had been writing most of the blog content. He still believed inbound marketing could help his company attract new leads and generate new business, but he was flummoxed by the lack of results his company was getting from regular blogging.
He asked our agency, Innovative Marketing Resources, to figure out what he was doing wrong and plan a correction course.
After thoroughly examining their content, familiarizing ourselves with its product, and getting to know its customers, we uncovered the root cause of its blogging failure: they were writing content for the wrong audience:
He was writing for a technical audience.

He was writing for an audience with years of experience in cryptography and information security.

He was writing for experts in his field or other thought leaders.

He was writing for customers or people on the ground floor who have already purchased solutions like his and were in the quagmire of implementing.
In other words, their CEO had assumed his readers were basically like him, with the same technical background, the same interests, the same know-how, and the same mastery of authentication jargon.
He wasn't writing for the actual buyers in his market:
The C-suite.

The IT

leadership.

The head of compliance.
Their articles about the technical details of how SAML tokens work and the intricacies of 256-bit encryption were simply not relevant to his buyer. We found that even when IT leaders did understand the technical details, they didn't care about them, because caring about the minutiae is the job of someone they manage.


The Solution: Refocusing the Content on a New Persona
The solution was to start to write content (articles, ebooks, etc.) that delivered insights to company leadership. The primary goal of the new content was to make a business case for user authentication and retail endpoint security, because that's what the audience of prospective buyers was looking for.
In the case of an IT department head, his job isn't to become an expert into cryptography. His job was to find a way to convince the employees in his company to use strong authentication and practice password policies that kept his company safe from breach and loss of trust.

In the case of a leader in the compliance department, his job wasn't to understand how advanced authentication fundamentally works. His job was to make sure that his internal systems met HIPAA, PCI-DSS, and CJIS compliance.

In the case of a C-Suite exec, his job wasn't to understand how transactions were encrypted and hashed. His job was to ensure that his IT department had the tools to secure their point-of-sale endpoints and make sure there wasn't a massive credit card breach that killed his company and the trust they built with their customers.
To create this content strategy, we took them through our industry-renowned Content Marketer's Blueprint process, which identified these new personas, what they care about most, and created content titles around their pain points. We then created and published all of that content (70+ blog articles and 6+ white papers). We then further promoted this new content through highly-targeted paid advertising on LinkedIn.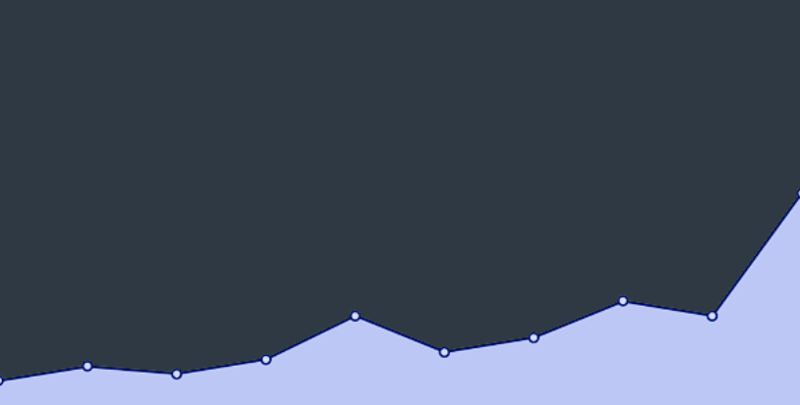 The Results: Leads Went Up, Costs Went Down
Over the course of one year, here are the results of their new blogging focus on their true target personas, following our strategic direction and best practices:

Traffic volume increased by 20 percent (up to 12,000/month).

Organic traffic increased by 45 percent.

Organic lead volume increased by 100 percent.

Lead volume overall increased 300 percent one year (up to 220/month).

Lead volume from paid sources increased 400 percent, while the spend was reduced by 80 percent. Cost-per-lead went from about $170 to $16.

Our client met their goal for new customer acquisition of 18 enterprise customers per month.

Next Steps: Let Us Take a Look at Your Content Strategy
By truly understanding their buyer personas, their pain points , why they needed the solve them, and how their blog content and software could help, our content team was able to turn blogging from a waste of time and money into a powerful lead generation tool. They accomplished that with our Content Marketer's Blueprint, and you can too.
If you need any help, reach out to me at rsimons@imrcorp.com.