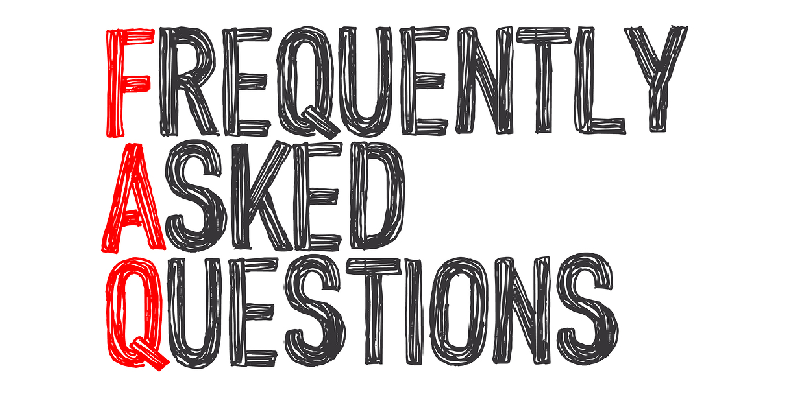 As a partner at a Boston-based inbound marketing agency, Innovative Marketing Resources, I spend a great deal of time on the new business development front. I am having conversations with CMOs, CEOs, VPs of marketing, and admissions directors from all types of businesses and educational institutions every week.
It is clear to me that HubSpot has done a fantastic job of educating marketers about inbound marketing and the importance of educational, non-salesy content, but what I do not see consistently is a clear commitment by most of these organizations to the process of creating high quality content. (Here is a good blog post on what makes quality content).
Most organizations struggle to blog on a consistent basis. When I talk with marketers about blogging, the number one question that I am asked is, "How often should I be blogging?"
HubSpot is a great source of data around this topic. In a blog post from earlier this year, HubSpot shared some data points that clearly show the correlation between website traffic and blogging frequency. Here is a graphic from that blog post that drives the point home: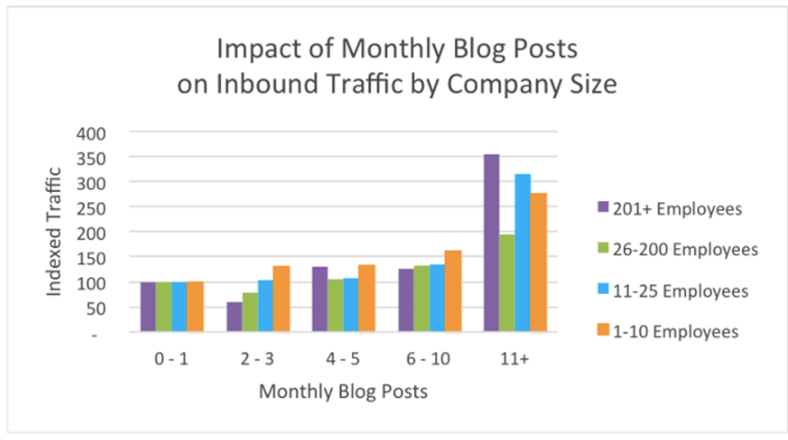 This chart shows that, once a company starts to consistently post 11 or more blog posts each and every month, it will experience a significant jump in website traffic. So what this data suggests is that a company should be blogging at least 3 times per week.
When I share this data with marketers, they cringe and tell me that they do not see how they could ever commit to this pace of content creation and publication. I can empathize with them because we have had similar struggles at our own agency. Finding the time to write a blog post is not always easy.
Recently, as a team, we made the commitment that we would all "share the burden" of creating blog posts and strive for 3 blog posts per week. It should be no surprise, but our traffic results support the HubSpot data. Since we increased our monthly blogging, we have seen a 50% spike in our website traffic.
Prior to this team commitment, we had been posting 8 times per month and our website traffic had remained flat. Over the past three months we have posted at least 12 times each month, which has generated the sharp increase in website traffic.
The initiative has only been in place for three months so it will be interesting to see if the traffic continues to increase. The challenge is to create quality content. We have a clear content strategy that drives our blog topics.
It is clear to me that blogging at least 12 times per month has a significant impact on website traffic. More importantly, we have seen an even larger increase in lead volume (more than a 100% increase). Our experience falls inline with the data HubSpot has collected from their customers: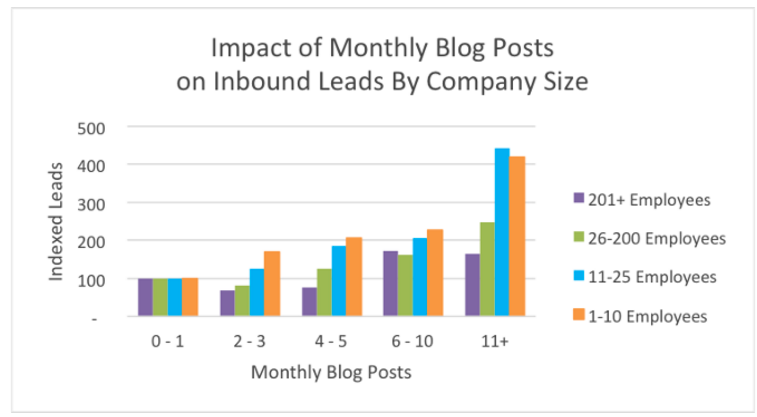 Our next step is to find ways to amplify these content assets through social media channels and other outreach efforts to see if we can impact traffic and leads further. We are just starting these efforts so we it will take a few months for data to exist which we can then analyze.