What do you need to know about the social side of SEO? Social media now has a significant impact on your search rankings. SEO has gone social; your social media presence combined with the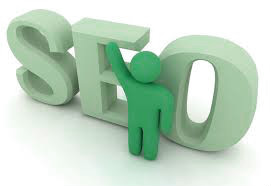 social capital of your content—the social signals generated by your digital publishing efforts—play an important role in how visible you appear in search results. Marketing success is unattainable without highly shareable content. When your content is curated and shared on social media, it sends social signals like tweets, +1s, likes, pins and LinkedIn shares, which indicate the popularity and social reach of your content.
SEO strategies used to rely heavily on link building. However, link building will no longer cut it; Google now requires social proof. This had to happen, because too many SEO agencies were gaming link building, and social influence is not so easy to manipulate or buy. A far-reaching social following can provide you with a base of loyal, dedicated fans and brand advocates, who frequently share and discuss your original content—generating ample social signals. Make sure you are creating content worth sharing, and really give your followers and fans something to talk about. Share-worthy content is unique, delivers helpful, valuable information in a stylish fashion, leverages the allure of visual elements, and leaves its audience wanting more.
How to Increase Your Social Signals
Remember that social media is community-based. You need to actually be social and participate on your social networks, if you want to maximize your social media capital. Social influence cannot be won overnight. It takes time to prove your industry insight, foster trust and gain credibility. Your social media activity should not be only about yourself and your brand. In order to not appear overly "salesy" and promotional, it is vital that you curate and share valuable content created by others. Only sharing your own content may look like spam, and it indicates a lack of authentic engagement.
Google Authorship and Google+
If you really care about SEO and the success of your online marketing, you need to set up Google Authorship. Google AuthorRank shook up inbound marketing and SEO in a big way. The concept behind AuthorRank—that the influence of content creators affects the ranking of search results—facilitates more relevant, higher-quality SERPs.
Build a robust Google+ profile—showcasing your main content topics in your introduction. Do not forget Google+ engagement; participate on the social network frequently, share a lot of valuable content, and foster relationships with leading industry influencers to amplify your social capital and credibility on Google+—the social network powered by Google, only the most influential and important search engine of the land.
Amplify the exposure and influence of your content to help you gain status as an industry thought leader, boost your search visibility and increase lead generation and conversion. Being a prolific publisher of highly shareable content will incite others to promote your content for you. Facilitate easy content curation with social sharing buttons on your blog so that your website visitors can quickly cast social votes in your favor. Winning social media marketing builds influence and generates buzz. Work to magnify your brand's social signals. Actively participate in industry discourse on social media to increase your social capital and cast a spotlight on your brand—helping more people and organizations discover your stellar original content, furthering its reach across the Internet and advancing your search rankings.