Social media is a necessary part of achieving inbound marketing success. Social media is maturing, which means your approach to social media marketing should as well. Make a pledge to ongoing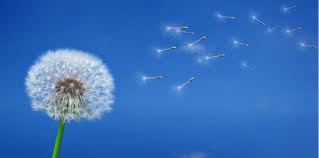 social media learning and revision. Your social strategy will never be something you can complete and then forget about; the social ecosystem is always in flux. You must always be aware of relevant issues and current best practices. Social media can and will impact your business, so take control of your social influence. Let us now examine the ways social media is changing and how you can leverage these new developments to your advantage.
Visual Social Content
Visual content has immense influence on social media, which is primed to increase even more. Social networks with a focus on images, including Pinterest and Instagram, have no doubt furthered this trend. Visual content—including images, videos, infographics, webinars, podcasts and SlideShare presentations—hold great potential for social reach.
Visual content lets you inform and entertain your social audience at the same time. Also, it takes less time and focus to view an engaging infographic rather than read a long blog post in its entirety. You are more likely to captivate your social following, when you at least include visual elements in the updates you share. Always add engaging image or video elements to the written content you post in order to capitalize on the appeal of visual content and rise above your competition.
Social Media Investment
Now that social media marketing has been widely adopted, competition is getting more intense. As demand for high-quality content and social media ROI skyrocket, you need to invest time and resources into your social media marketing. Free social reach is becoming harder to come by; achieving a strong presence on Facebook, for example, now means paying up for ads and more eyes actually seeing your social content.
You must practice effective social listening in order to reach, inspire and connect with your social audience. Managing and protecting your brand identity is a full-time duty; treat it with care. If you need assistance, hire an agency that comprehends the full range of social business.
Social Media Strategy and Planning
In the social business environment, it is vital create and maintain a strong social presence for your brand. Winning social media marketing calls for real organization, planning and strategy. There are many social resources and tools that can streamline content curation and/or the posting of your original content across your social networks, such as HootSuite, Klout and Topsy.
Just having social media profiles does not amount to social media marketing. The increasing complexity of the social business environment means you need a strategic social media marketing plan, which defines your goals, identifies your target audience, and allocates a budget and necessary resources at the bare minimum. Social media is not going away, and the influence of social business continues to rise. There is a potential client behind each of your social media interactions; connect with them in your shared social spaces.
The social media landscape is far-reaching, and your prospects' purchasing decisions are increasing guided by social media influence. Although social media marketing can yield impressive results, true social media success occurs, when your social presence works in concert with your overall marketing—including content creation, CTAs, email marketing, and visually striking, user-friendly website design. Each facet of your marketing counts and affects the others. A complete inbound marketing strategy tends to all your marketing needs—helping you fully leverage your social media success and attain new business.