Twitter is a heavy hitter in the social arena, and social media is an integral part of inbound marketing success. Savvy social media marketing is invaluable in the current business environment, where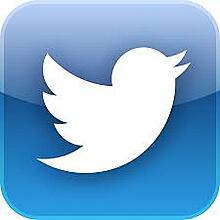 buying decisions are increasing driven by social influence. Twitter is ranked as the second most popular social network worldwide after Facebook. Change is a constant in the world of social media; it is vital to commit yourself to ongoing learning so that you do not become ignorant of current best practices. To reach a wide captive audience, you must become a valued industry resource, provide ample links to highly shareable content, and strive to be human and genuine in all your social media interactions. Make an impact in the social sphere, and advance your business with Twitter this year.
Think Quality Over Quantity
High-quality tweeting calls for authentic engagement, which means being responsive to your followers, participating in discussion, and answering questions, as they arise. Simply talking at your social audience without active listening will cost you followers. Authenticity is also about acting human on social media. Too many brands over-automate their social media activity and spam their follows with overly "salesy" content—mistakenly thinking that it will increase their reach and influence.
Acting like a robot will not expand your audience. Your prospects join social media to interact with actual people. Give your social media presence a personal touch; it will make your brand come off as more accessible and genuine. Engage prospects who do not yet follow you; natural introductions happen through authentic engagement, such as tweeting content or engaging in industry discussion with the people and brands you wish to connect with. Engagement is the primary way to foster relationships with your followers. Although the power of social media is realized through authenticity and engagement, many brands continue to discount the value of real human interaction on social media.
Keep Your Tweets Short and Sweet
Tweets that are less than 100 characters trigger 17% more engagement in comparison to tweets with 100 characters or more. To make the most of your limited writing space, ensure that you shorten all your URLs. There are a wide variety websites, such as Ow.ly and TinyURL, and social media management dashboards like HootSuite, which offer link-shrinking free of charge.
Do Not Go Overboard with Hashtags
Tweets containing only one or two hashtags attract 21% more engagement than tweets with three or more, so choose your hashtags carefully. Hashtags.org offers a user-friendly interface to search for hashtags and view their trending popularity.
Ask Your Followers for Retweets
Tweets, which prompt followers to "retweet," are actually retweeted 10 times more than those without such a request. Curiously, most brands fail to ask their social audiences to retweet. Retweets are a great way to expand your reach and increase social lead generation.
Practice High-Quality Content Curation
Set aside enough time each day to discover relevant, high-quality content to share with your social audience. A sure-fire way to increase your social influence is offering up a selection of content, which features industry thought leadership. Visit Klout to uncover influential thought leaders and trending content relevant to your industry. Curate content based on quality and relevance to help your social audience deal with information overload and increase your value to them. Pertinent, informational data from trusted, respected sources will be well received and highly shared by your followers.
Social media can be a powerful asset for your business, and Twitter marketing is essential for success in the social space. The world of social media changes constantly. Stay informed; keep your business ahead of the social curve. Strategy, commitment and the right knowledge can help you find increased reach and social lead generation. Kick your Twitter presence up a notch in 2014.
Unless otherwise noted, all Twitter statistics were sourced here.