Is social media a part of your lead generation strategy? Without a strategic social presence, you miss out on leveraging the power of an engaged and captive social media following. Social media, which is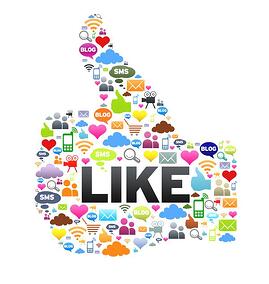 integral to inbound marketing success, requires ongoing learning and a commitment to best practices, as social media can change rapidly. Use social media to capitalize on the strength of peer recommendations and put influence marketing in your corner. Social media can indeed accelerate your lead generation and conversion.
Which social channels should you focus on? The simple answer is that you want all the positive social exposure you can get. However, if you are going to be on a multitude of social networks, you must be sure to allocate sufficient time and resources to their management. A neglected social media profile, where questions go unanswered, is likely to do more harm than good. Contrary to popular belief, not all exposure is positive. If you can only manage a limited number of social media accounts effectively, I suggest Twitter, Facebook, LinkedIn, Google+ and Pinterest. Overall, treat your social audience with respect and camaraderie.
Social Lead Generation Best Practices
Be a Likeable Brand
Try not to be overly serious. Having a sense of humor is good; social media calls for some personality. Be engaging, and do not only talk about yourself and your brand. Being pushy or overly "salesy" on social media is a common mistake. Content curation—the practice of discovering, collecting and sharing of relevant, valuable content across your social media channels—can help you expand your social following. Only talking about yourself and sharing only your own content is not social. Social media is a two-way street; engage in the exchange of ideas. Curating at least six pieces of content for Twitter daily is a good practice. For Facebook, LinkedIn and Google+, two is sufficient.
Always Add Value
Adding value is of paramount importance on social media. If you are not providing some sort of value to your social audience, you are not accomplishing even your most basic goals, and social media success will elude you. Routinely put yourself in your prospects' shoes and ask yourself if you find what you are broadcasting of value from their perspective. If not, then go back to the drawing board.
Make Sure Your Social Media Is Actually Social
Never forget that social media is community-based; no one likes being talked at. You can certainly promote your brand. However, remember to keep the conversion going—listening as well as talking. When contacted, always respond promptly and in a genuine and friendly way. Actually converse with your social followers—providing them with relevant, valuable answers and then directing them to where they can learn more: your website. Also, do not get too repetitive; keep your dialogue, content and offers fresh and original. The more your social audience publicly talks about your brand and shares your content, the more your reach and exposure will increase. Genuine engagement is the fastest and simplest way to form new relationships on social media. Introductions happen naturally, when you tweet content or visit a Google+ hangout, for example.
Feature Strong CTAs
You need strong calls-to-action; they are essential for social media marketing. CTAs are just as important for social media as they are everywhere else. Be clear about what you would like your social audience to do after taking one of your offers or engaging with your brand.
Social media marketing can be powerful. However, real social media success is the result of your social media presence working in harmony with your inbound marketing, including stellar content creation, CTAs, email marketing, and high-quality website design. A complete inbound marketing strategy addresses all your marketing goals with the power of synergy—helping you magnify your lead generation across all channels, including social media.