Social media is integral to marketing success in today's business environment. A presence on at least the major social networks—Facebook, Twitter, Google+, LinkedIn and Pinterest—is no longer optional. However, just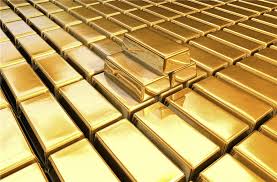 having social media accounts for your business is not enough. Winning social media marketing calls for dedication, strategy, deep industry insight, authentic engagement and smart social content curation. Consistently creating original, highly shareable content, genuinely communicating with industry influencers and building an enthusiastic social following could help you be recognized as an industry thought leader and attain increased reach and brand recognition for your business.
With the current marketing landscape, it is crucial to invest the necessary time and resources for building and maintaining a high-quality social presence. Strategic social media marketing means serious dedication and organization. There are a multitude of social resources and tools, which can streamline social content curation and the promotion of your original content on all your social networks, such as HootSuite, Klout and Topsy. Leverage these tools to advance your social media marketing; they can save you valuable time and seriously boost the ROI of your content and your social media exposure.
All content types matter—including blog posts, tweets, webinars, SlideShare presentations, infographics and premium content, such as whitepapers and ebooks. Whether it is a tweet or a LinkedIn update, attention to detail and quality are critical. Social media success occurs when highly shareable content creation collides authentic social engagement.
Strategic Social Media Marketing
Social media marketing can be broken down into three main categories: original social content creation, social content curation and social engagement.
1. Highly Shareable Content Creation
Not all content is created equal. You must create content with real-time relevance, which strikes the right chord with your social audience. Various content types can be used to promote your company on social media, and not all your content needs to be created from scratch. If you have a significant inventory of content, including blog posts, video and premium content dating back years, you may be able to update and repurpose relevant content to share across your social media channels. Perform an audit of all your original content. Analyze your social media marketing and content curation history to determine which content types and topics performed most effectively on each of your social channels; tailor your social content strategy accordingly. Use your findings to create a strategic content creation guide.
2. Social Content Curation
Social content curation is the practice of the discovering, curating and sharing of relevant, high-quality content across at least the big four social networks—Facebook, Twitter, Google+ and LinkedIn. Content curation is valuable to others and can help you attract a wider social following and amplify social lead generation. Social Media Today and Business 2 Community are prime digital destinations for finding the content most suited for your company's content curation.
3. Authentic Social Engagement
Genuine social engagement is paramount. When your content is curated—shared on social media—always reply with a personalized message of thanks. When questions arise, answer them with insight and authority—always highlighting your industry thought leadership. Follow these best practices to trigger greater engagement, magnify your social influence and become recognized as a top industry thought leader.
Social media is here to stay, and its influence continues to rise. If you have not already gone social, it is high time to adapt. Neglect social media marketing at your own risk. Excellent content creation is the foundation of high-quality social media marketing. Without highly shareable content, social media success will elude you. Engage a wider social audience to dramatically boost website traffic and new business. Without highly shareable content creation, you will be unable to increase your social capital, and your company will suffer the consequences. Highly shareable content, social content curation and authentic social engagement could dramatically increase your reach—seriously increasing social lead generation and conversion.