To incite higher website traffic and more new business, captivating, high-impact and highly shareable content is required. Social content curation—social sharing—is now critical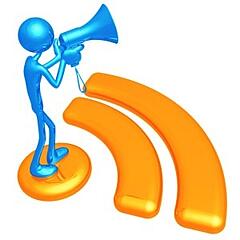 to SEO. When your content gets shared on social media, its reach is magnified—resulting in seriously enhanced website traffic, lead generation and SEO. After producing industry-leading, highly shareable content, you must maximize its social exposure to ensure that it achieves impressive reach and gets widely read. After all, you do not want all your hard work in creating high-quality content to go to waste.
What can be done to increase the likelihood that your content reaches a large, captive audience? You simply must promote and market your content. Creating excellent content without promotion will not earn you status as an industry influencer or improve lead generation or conversion. Instead, deliver verifiable results with strategic content promotion.
8 Content Promotion Tactics

1. Keep Your Content Fresh

Publish new content frequently, at least twice per week. It is vital to feature a variety of content topics and types. Although blog posts are necessary and important for driving traffic to your website, there are numerous forms of content that can add some much-needed variety and freshness to your website. It is easy to fall into a content creation rut and create the same types of content time and time again, which can be boring for you and your readers. Consider adding infographics, video content, whitepapers, ebooks and SlideShare presentations to keep your website from going stale. Also, you should not neglect your website design. Sprucing up your websites periodically can increase website traffic. Ensure that your website and blog provide an engaging and information-rich environment.
2. Speak to Your Audience
Define your various buyer personas and then speak to their needs, answer their questions and provide inventive solutions. Know your audience, and address your prospects directly. The development of buyer personas can dramatically increase lead generation. Using the same language as prospects to frame problems and solutions will help attract them to your content.
3. Optimize Your Content for Search
Optimize your content through organization. Topic categories are essential, as enable readers to find what they are looking for quickly and easily. Sub-titles, bullet points and lists all help make content easier to digest. In addition, search engines recognize themes of related content, so be sure to always include keywords and keyword phrases. SEO is a worthwhile investment for your blog. You cannot achieve significant improvements in traffic or reach without it.
4. Dive into Social Media Marketing

Advertising on the big four social networks—Facebook, Twitter, LinkedIn and Google+—allows you to target ads based on information provided in social profiles. Ad targeting translates to increased relevance and lead generation and conversion. For Twitter, consider pulling key phrases from your blog content.
5. Syndicate Your Content

Syndicate your content on Social Media Today and Business 2 Community to reach a broad captive audience.
6. Use Pinterest

Create a significant number of boards on your Pinterest profile, and pin images from your blog content, with embedded links back to your website. In addition, "Pin-it-to-Pinterest" CTAs encourage your readers to curate your content for their Pinterest boards.
7. Leverage RSS Directories

Submit your blog's RSS feed to the top RSS directories so that your content will be published elsewhere automatically.
8. Start Guest Posting
Guest posting is a highly effective content promotion tactic. Write some great content and then contribute it to a leading blog or website in your industry niche.

To increase the ROI of your content marketing, you cannot simply rely on your blog subscribers. You need to cast a wider net across the Internet to create more interest in your content, your business and yourself as a leading content creator and trusted informational resource. Utilize the methods outlined above to increase your reach and incite dramatically increased website traffic, lead generation and conversion.