The influence of social business is great, and it continues to expand. Social business practices are critical to strategic inbound marketing, because the business sphere has turned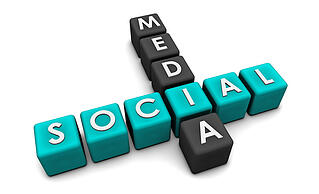 social. Social media is fluid and ever-changing, and so are social business best practices; companies need to make a commitment to social media and continual learning in order to stay relevant. Content is integral to social business; content marketing is instrumental in attaining business success. Any business or organization with a website can leverage content and social business practices to higher rates of lead generation and conversion. High-quality, information-rich industry content is granted a social media spotlight—amplifying reach and new business generation.
With the current business environment, it is critical to invest the necessary time and resources for building and maintaining an effective social presence for your company. Strategic social media marketing requires real dedication and organization. There are a variety of social resources and tools that can streamline social media marketing, including HootSuite, Klout and Topsy. Take advantage of social media management tools; they can save you valuable time and significantly increase social media ROI. Clearly, social media is here to stay. If you have not already gone social, it is high time to adapt. Ignore social media marketing at your risk. Excellent content creation is the foundation of high-quality social media marketing. Without top-notch, original content, social media success will elude you. Engage a wide social audience to dramatically increase website traffic and social lead generation and conversion.
5 Social Business Best Practices
1. Custom-Tailored Content
Analyze the personas of your social followings, which will likely differ from one social network to the next. An informed understanding the core interests of your social audience, according to the network and their social sharing behavior, will allow you to create and share the types of content that will spread the fastest on each social channel. There is no substitute for authentic social engagement. You need to be observant and responsive; you will become more adept at tailoring content for specific social channels over time. Striking the right chord with your content according to the personas of your various social following will increase your reach and boost engagement.
2. Coordinated Social Promotion
Cross-channel social promotion involves a planned marketing effort across numerous social channels, such as Facebook, Twitter, LinkedIn and Google+. For optimal results, you should be consistent in your message, while also tailoring your content for each disparate social media channel. Effective promotion of your social content requires customized approaches for your various social networks. LinkedIn updates should not resemble compact tweets overloaded with hashtags. While customizing updates for each of your social channels, utilize a common theme to unite all your social content. Such coordination creates a certain synergy so that Facebook posts, LinkedIn updates and tweets have a greater combined impact than they would, if created separately.
3. Genuine Engagement
Aim to frequently and consistently interact with your social fans and followers. When questions arise, reply in a prompt and friendly manner. Expand your social audience by fostering a conversational and truly social report. The more your social following communicates publicly about your company and shares your content, the more your reach and exposure increase. High activity in response to your social updates will help them reach a larger captive audience, including prime Facebook Newsfeed exposure, LinkedIn trending and top tweets on Twitter. Engagement is the best way to foster relationships with your social following. Keep in mind that you should also engage prospects who do not yet follow or "like" you. Natural introductions happen via authentic engagement, such as tweeting content, sharing Facebook updates or engaging in discussions within LinkedIn groups with the people and brands you wish to build connections to.
4. Social "Share" and "Follow" Buttons
Calls to action (CTAs) are just as important on social media as they are for inbound marketing in general. Embed CTAs in your content, and make your company easier to find on social media. Share and follow buttons are crucial; they allow prospects to easily share your content and follow you on various social media channels—dramatically increasing your social reach. Place the buttons everywhere that would be relevant—your homepage, your blog, premium offers, landing pages and within your email marketing content. Effective mobile display of your social buttons is vital. Mobile internet use, especially for social media, is rising at a fast clip.
5. Newsjacking
Newsjacking involves leveraging the popularity wave of a hot news story and casting some of its spotlight onto your content. Take part in the social action, when a story breaks, which will grant you access to a larger-than-normal captive audience. When a relevant and captivating story appears, act quickly, and be the first to post newsjacked content related to the story on social media. Being first on the social scene could earn you a reputation as a "must-follow" informational resource. Newsjacking and strategic social engagement can amplify your social following, brand recognition, website traffic and lead generation.
Social business is powerful and influential. Genuine social media success results from many factors besides social media marketing itself—including excellent content creation, visually attractive website design, strategic CTAs and landing pages, and engaging email marketing. The social media landscape is not static. Stay in the know, and do not let your business stagnate or get left behind. Smart social strategy, dedication and the right knowledge and tools can bring your company social business success.