Google attracts over a billion unique website visitors each month. According to VentureBeat, Google+ has over 400 million users and 343 active users—making it the second-largest social network after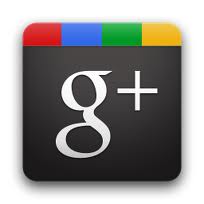 Facebook. Google Plus Pages for Business (GPPB) are user-friendly and can increase traffic at the top-of-the-funnel lead generation and magnify engagement. With Direct Connect, searching "+ your company name" on Google leads prospects directly to your GPPB page. There are numerous ways you can use Google+ to boost lead generation, including the sharing of content, images and video. Google+ Circles, the +1 button, Google+ Events and Hangouts, author verification and of course Google AuthorRank are among the other marketing benefits of Google+.
Google+ is closely tied to and powered by Google Search; having a GPPB page can significantly advance your company's search rankings on Google as a whole. With the immense influence of Google, streamlined targeting and design, Google+ is an excellent channel for inbound marketing. How can you get the most out of Google+, amplify your inbound marketing and increase lead generation?
Reap the Benefits of Google AuthorRank
Google AuthorRank is changing inbound marketing and SEO in a major way. The concept of AuthorRank is that your reputation as a content creator will influence the ranking of search results. Of course, AuthorRank does not negate the importance of PageRank; instead, AuthorRank data is used to make search engine results smarter—ranking them according to the influence and reputation of content creators, while filtering out spam and unoriginal content from top search rankings. AuthorRank is Google's solution for effectively indexing and judging constant streams of content.
Enable Google Authorship
Edit your Google+ pages—both personal and business. Inform Google that you are an author for the websites that feature your content by adding their URLs to the "Contributor to" section; then, create a link from your content to your Google+ page. This step should be simple, if you have email addresses on the same domains as the sites you added to the "Contributor to" section. Next, visit the Google Plus Authorship page to enter your email addresses. If this is not an option for you, you must add the following HTML code to the text of all your original content: <a href="[your profile URL]?rel=author">Google</a>. You can verify that your Authorship set-up was successful by entering one of your article's URLs into Google's Structured Data Testing Tool. Your Google+ profile picture, byline and "More by [your profile name]" should show up in the sample search results.
Share Captivating Content
Sharing captivating, relevant and information-rich content can make your Google+ page an industry destination. The types of content you share can vary, including articles, webinars, videos and premium content, such as ebooks, whitepapers and research reports. You should share your own company's most popular content as well as industry-leading content from the thought leaders you follow and admire. Stay in the know. Sharing and publishing on trending industry topics will make you, your content and your company more likely to create a stir and attract the attention of a wide captive audience. You should aim to create a Google+ update at least twice daily.
Take Advantage of Google+ Circles
One of the most unique features of Google+ is the built-in segmentation and lead-nurturing opportunities of Google+ Circles, which let you share different information with different groups—allowing you to separate your audience and nurture them in unique ways. Speak to the various needs of each of your buyer personas, present solutions with your content, and engage with them. Context is extremely important. Personalization and segmentation can greatly increase engagement and lead conversions. You can notify up to 100 users of your updates; Google+ sends notice via email. This is a ripe opportunity for engagement and lead development. Be sure that you only provide the right amount of relevant, targeted content to your Circles. Failing to do this could get you branded as a spammer and cause users to block you and your content.
Embed the +1 Button
Add the +1 button to your blog, which enables your readers to publicly endorse your blog content on Google+ without having to leave your website. Encouraging the social curation your content via the +1 button can increase your reach, engagement and influence, and increasing your social influence can boost your lead conversions.
Leverage Google+ Events
Creating an event on Google+ plus allows you send invitations and share information in a rich, visually attractive format, including live photo slideshows. Google+ lets all attendees share photos and comments before, during and after an event. Signing up for an event will automatically add it your Google calendar, which is a highly useful integration. Creating and promoting an event on Google+ can add benefit your organic SEO and increase your reach. Google+ Events offers a full online event experience and a centralized hub for all conversation and information regarding your event.
Create a robust a Google+ profile—featuring your main content topics in your introduction. Work to increase your influence and credibility on Google+. Get engaged, and participate on the social network frequently and consistently. Share captivating content daily, and build online relationships with top influencers and thought leaders in your industry. Properly set up Google Authorship; link all your relevant content from across the Internet to your Google+ profile. Enable author verification on your company blog and wherever else you publish original content. Your face could be showing up next to your content in search results. Aligning your content and social sharing activities with Google+ best practices can dramatically boost your inbound marketing.