Pinterest is on fire. It rapidly became one of the fastest growing social networks, and Pinterest's social influence is now comparable to Twitter. Recently, there have been a number of exciting developments on the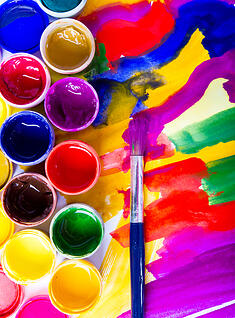 business side of Pinterest—making the social network a more streamlined and optimal social marketing channel. With its aim to "connect everyone in the world through the things they find interesting," Pinterest could be a powerful addition to your content and social media marketing.
If you have not yet been drawn in by the Pinterest craze, here is the relevant information about the visual social network; it provides a space for you to create and share themed photo and video collections and then share them with your friends and other connections—on Pinterest and beyond. Although the network is more popular among women than men, it does attract a diverse age demographic. Pinterest offers users all the standard social networking options, such as following the "pin boards" of friends, "liking" and commenting on images others "pin," "re-pinning" content to their own collections or "pin boards," and the sharing of photo and video content via Facebook, Twitter and email. Pinterest could become a major channel for your content marketing, particularly if your website features high-quality video content and infographics.
Strategic social content curation, which has become vital to social media and content marketing, entails the discovery, collecting and sharing of relevant, high-quality content, which will appeal to your target market, across all your social media channels. You should be social and avoid only sharing or "pinning" your own original content.
Optimize Your Business Page
You must have a highly relevant username. Usernames appear in the URL of Pinterest profiles. Use your business name or something very similar, so your brand will be easy to find on Pinterest. A top-notch brand page is critical for building a following and developing your unique Pinterest style. Display a profile image, which highlights your logo or company name. The photo should be of something that your internet-wide audience already associates with you. Board covers can make your pin boards more visually striking. Choose attractive and distinctive pins for your boards; set the best ones as your board covers.
You also have option of rearranging your boards to ensure that your most important ones are featured prominently. Adding categories to your boards will boost the reach and visibility of your pins and get them listed in the "Categories" section of Pinterest; even users who do not follow you can discover your pins, when they browse though categories. Employ SEO to expand your Pinterest following at a faster pace. Adding keywords to the "About" section of your business page can also increase your network-wide visibility. If you can create and maintain a robust and highly trafficked business page, it could even be included in the top search results for your keywords.
"Pinterize" Your Website
Simply "pinning," "re-pinning," "liking," and commenting on Pinterest images will not enhance your social media ROI. To compel your website visitors to share your content with their social followings, optimize your company website for Pinterest, which will increase your reach on the social network as well as your overall website traffic. Webpages with embedded share buttons are much more likely to be shared on social media; adding the "Pin It button" to your website will prompt and encourage visitors to share your visual content on Pinterest. Consider adding the button to your blog posts and any relevant landing pages. The "Follow button" is another useful option—making it quick and easy for website visitors to find and follow you on Pinterest.
Getting the best results from your inbound marketing requires relevant, information-rich and high-impact content marketing. Consider throwing Pinterest into your marketing mix; the visual social network is a rich avenue for attracting a wider captive audience, enhancing SEO and ultimately amplifying lead generation. The key to success on Pinterest is thinking of unique, creative and entertaining themes for your "pin boards." Get creative, and pin to win.