Video content can greatly amplify your social media marketing. Unfortunately, many business owners and heads of companies fail to upgrade their social media strategies due to jam-packed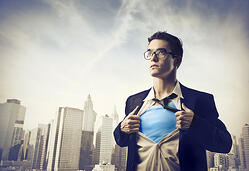 schedules and the day-to-day demands of running their organizations. They just keep doing what they have done in the past like tweeting their blog posts and posting premium content offers to their social channels. If you have not hopped on the video content train, now is the time. Excellent video content can dramatically increase social lead conversions and the overall ROI of your social media marketing; the investment of time and resources is well worth it. A great way to test the waters is to create a short, highly shareable video.
The Value of Social Sharing
People love sharing great videos with their friends and colleagues on social media. Social networks, especially Facebook and Twitter, are powerful cultural influences. People spend a lot of time on social networks, and time spent on social media continues to increase. Social media marketing allow you to engage your audience and market to them with relevant, information-rich and entertaining content that will compel social content curation. Social networks are becoming more and more central to the modern way of life, and social sharing is highly valuable to companies seeking to promote their brand, products or services.
Facebook users like to know what their friends are up to, what movies, music and literature they are currently into, and which products and brands their friends use and recommend. According to Unruly Media, there are certain types of video content that get widely shared, while others stall at the starting line and never reach a wide, captive audience.
10 Video Sharing Triggers
Video sharing triggers are a variety of characteristics that incite viewers to curate and share video content on social networks. Unruly recommends ten characteristics that trigger social sharing—increasing the likelihood of your video going viral.
1. Hot
2. Cute
3. Funny
4. Shocking
5. Moving
6. Random
7. Unbelievable
8. Zeitgeisty
9. Controversial
10. Illuminating
Aim to hit it out of the park with two or three of these video sharing triggers. For examples of successful social video content, check out Unruly's Viral Video Chart, which lists and ranks the top viral videos.
Video Content Best Practices
The first step to converting social media followers and fans into clients is getting them off your social media platforms and onto your website and subscribed to your blog and email marketing. You need to coax your social media fans—from Facebook, Twitter, Google+, LinkedIn, YouTube, etc.—to visit a targeted landing page on your company website. There, you should feature a short social video, which captures the essence of your business and highlights your product and/or service offerings. Prospects love videos, because are they are entertaining, engaging, easy to digest and highly shareable. To get the most out of your lead generation video, keep it short—2 minutes or less. Follow these guidelines:
Be genuine. Start with an introduction that lets your brand identity shine. Keep things brief, and do not fail to establish a rapport with your audience. Try drawing viewers in with a fun question or a bold statement.
Get their attention with premium offers. Offering high-quality premium content is a great way to get your audience interested. Be relatable through storytelling—sharing something personal or a client success story.
Support your pitch. What are five reasons that your social followers simply cannot miss out on your premium offer? Clearly illustrate the value you are bringing to the table.
Finish with a great CTA. The call to action is a critical step in converting social fans and followers into real-life clients.
After you create a great social video, you need to maximize its shareability and drive traffic to your targeted landing page. Follow these platform-specific guidelines:
YouTube: Upload your video to YouTube, create a relevant and catchy title, and add a URL and a clear, engaging CTA to the description box. Consider adding a video overlay that links to your landing page for greater ROI. Video overlays function much like clickable banner ads.
Facebook: Share your video in a status update with a clear call to action. Magnify Facebook traffic with Promoted Posts and Page Post Ads.
Twitter: Since the unveiling of Vine, Twitter has become more strongly associated with video. Tweet your YouTube link along with a link to your targeted landing page. YouTube videos display directly on Twitter.
Utilize strategic cross-channel social promotion to reach a greater audience. Cross-channel promotion entails a planned marketing effort across several social media channels, such as Facebook, LinkedIn and Google+. To get the best results, you should be consistent with your tone and message, while also taking care to present your video in the best light on each social platform. For instance, LinkedIn updates should not look like tweets full of hashtags. Use a theme to unite all of your social content. Share blog posts and images that tie into the concept of your video—further enticing your social media fans to view it and ultimately convert to clients. Make your prospects an offer they simply cannot refuse, such as an informative whitepaper, an engaging webinar or a free trial, which provides solutions to some of their biggest dilemmas.
Social networks harness a great deal of social capital. With effective social video content, your company can harness this capital to attract a wide, captive audience. Our inbound marketing agency can help you create excellent social video content. Social video content that reaches far and wide could mean big rewards in terms of website traffic, lead generation and SEO for your company.