B2B content marketers are always looking for ways to extend the reach of their content. As you create content to answer hot questions that your prospects are asking, Google does the job of matching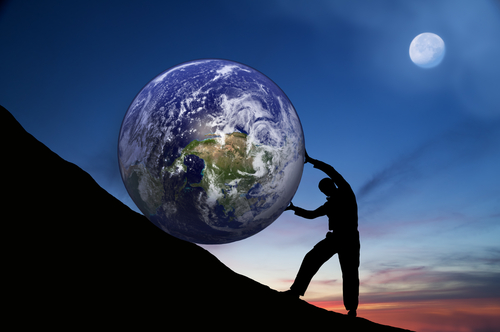 interested people to the answers provided in your blog and other content assets. However, successful content marketers know that they do not need to sit around and wait for Google to serve up the match that will generate leads. Content syndication is about accelerating a match between prospective leads and your content by going beyond Google's organic search and seeding your target market. So, where do business professionals go for information? The answer: LinkedIn.
I am writing this article for two reasons:
1. One of my most successful clients gets nearly 30% of their leads from LinkedIn. Others receive slightly lower percentages, but the trend is clear—
seeding great content on LinkedIn generates significant leads.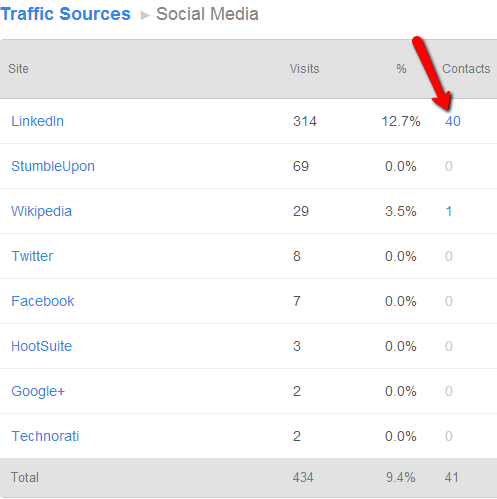 2. There is one major pushback in getting clients to hand over control of their LinkedIn profiles: fear of dmaging their brand, which is a problem for me. Every time someone tells me "no," all I hear is: "I don't want %30 more leads." It actually reminds me of the Jimmy Falon commercial with the baby who does not want %50 more cash!

The Argument for Implementing a LinkedIn Content Marketing Program
Whether you are an agency trying to convince a client to use LinkedIn for lead generation or a captive B2B marketer trying to convince your boss, use this step-by-step argument to get a "yes" for starting a LinkedIn content marketing program.
1. People go to LinkedIn to get questions answered.
Most marketers make the mistake of treating LinkedIn like any other social network: posting content, building a following and then waiting for results. However, LinkedIn actually functions more like a search engine than a typical social network. LinkedIn groups in particular offer an oasis of business professionals seeking information and assistance on targeted topics—the same topics you are producing valuable information on. So, like Google plays the role of matching questions with answers, you must play the role of a matchmaker with your content marketing on LinkedIn.
2. Your content is designed to answer questions.
As a content marketer, you know that effective blog content answers the burning questions of the marketplace with valuable information delivered in a non-salesy way. This content is the starting point of your inbound marketing funnel; the more qualified prospects that get their questions answered with your content, the more people enter your funnel and the quicker they get to your BOFU offer. Again, it is your job to find people asking the right questions and reply to those questions with helpful information. Points 1 and 2 are easy to understand. Your client should have no problem grasping how LinkedIn works as a business matchmaking platform and the value it could bring to their content marketing strategy.
3. You can't do it yourself, Mr. Client.
Google is the number one place to get questions answered, because Google is always there. You can trust Google to be there for you, when you need information. Playing this role of matchmaker on LinkedIn requires a similar level of dedication. Although your content will establish you as a thought leader over time, you still need to prove to your prospects on LinkedIn that you will be there for them. Just parachuting in once a week and sniping a quick couple of answers will not foster trust. Success requires genuine engagement in LinkedIn groups and participating at least once a day; I recommend an hour each day. If you fail to dedicate yourself to helping, your LinkedIn prospects will get their questions answered elsewhere. Why should you expect them to trust and do business with you, if you are not a reliable and helpful social presence?
4. Everything I do has already been approved by you, Mr. Client.
Here is where you need to directly attack the objection to turning over their personal brand. Their fear is that you will say something out of line or stupid on LinkedIn, which will come back to haunt them. However, the reality is that everything you say under your client's identity has (or should) already be preapproved. Remember that all you are doing is looking for people asking the questions that your content answers; you are a heat-seeker, not a missionary. When you find someone with a question that you know you have content for, you reference the content and contribute to the conversation by repurposing information, which has already been published on your blog. Just like Google looks at your content and serves up a snippet of relevant information in the search result, you should use the content to serve up a snippet of information in the form of a "comment" or "reply."
Put your sales hat on; a 30% jump in leads is just around the corner.
You should have an analogy ready for the people who refuse to believe that you will not screw up their hard-earned name.
"Mr. Client, all I want to do is get the insightful information that you are publishing on your blog in front of the right people at the right time. Like a FedEx guy taking your sealed package directly to hot prospects. What would the world be like, if you could not rely on someone to deliver your sealed packages?"
Be creative, I bet you can do better than that one.
So let's recap. There is a huge opportunity for content marketers on LinkedIn. The right people with the right questions organize themselves into groups that only your client's personal profiles have access to. Helping your clients deliver content to those people when they reach out for it will not only establish them as a helpful thought leader, it will directly impact the bottom line of your inbound marketing funnel. There is one major objection and that is the fear of making them look bad. You will need to overcome that objection. This method has worked for me. DISCLOSURE: "Sometimes"
Has anyone out there run into this problem and can help me solidify a process for overcoming the objection? Comments below would be great.