Content marketing has revolutionized the way marketers, companies and organizations of all types generate interest, reach their audiences and convert prospects. Successful content creation now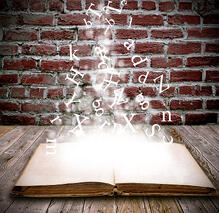 calls for more than traditional SEO tactics and a focus on run-of-the-mill industry topics. The quality and social capital of content has taken on paramount importance. To attain a high-traffic website and booming business operations, you need to produce unique, cutting-edge, captivating and yet still highly relevant content. Substance matters. While high-impact, exciting topics may boost your visibility initially, information-rich content jam-packed with deep industry insight will win you long-time blog subscribers and frequent website visitors.
The goal of high rates of social content curation—social sharing—is becoming increasingly significant to SEO. Each time your content is liked on Facebook, tweeted on Twitter, "+1ed" on Google+ or shared on LinkedIn, it gets a social stamp of approval—amplifying its reach and your opportunities for higher rates of traffic and lead generation and enhanced SEO. Once you produce truly dynamic content, your online social status will rise—boosting the industry influence of your company and yourself as a high-quality content creator. Where does dynamic yet relevant content spring from? Inspired thought and thorough and continual industry research are great places to start.
Too many business websites publish content on the same tired topics over and over—influencing many others, including career content writers, to do likewise. It is an unproductive cycle lacking any real inspiration or innovative thinking. Think outside the box; let other disciplines inspire your content creation. Whether you are a film buff, an avid reader of literature, an art history aficionado or a die-hard sports fan, let your interests guide you. Infuse your industry content with outside influences that move you. The difference in your content could be quite remarkable. Imagine always being excited to write instead of just drudgingly fulfilling a weekly blogging quota. When people really enjoy their work, it is evident. Bring fresh ideas and a unique perspective to the content table, and your industry will take notice. Ramping up the engagement quotient of your content could greatly increase your reach, website traffic and lead generation and conversion.
Although inspired topics will help keep your content marketing fresh and more entertaining, there are no shortcuts to creating top-notch industry content, which gets referred to as thought leadership. Top-notch content creation requires deep insight about best practices and industry trends as well as real-time industry knowledge. You need to stay informed to be at the top of your content game. Consistently follow the leaders in your field, and stay up-to-date with relevant industry news. Subscribe to high-quality industry blogs, and discover great new writers on websites like Social Media Today and Business 2 Community.
Newsjacking may be your best bet for increasing content engagement, as it allows you to ride the trending popularity wave of a breaking news story and reflect some of its spotlight onto your own content. Leveraging a hot news story exposes your content to a larger-than-normal captive audience. When something exciting occurs, try to be the first to publish and syndicate original, newsjacked content related to coverage of the event. Oreo's social media marketing related to the Super Bowl blackout is a prime example of winning newsjacking. Create dynamic, information-rich real-time content to compel high rates of social content curation.
Newsjacked content often showcases deep insight, so stay current with what is trending on social media. Use social resources like Topsy and Klout to discover relevant topics and what industry thought leaders are writing about. This knowledge will help you avoid creating content that fails to spark significant interest. Use your research and real-time knowledge to uncover industry trends and hot-button issues. However, ensure that you always convey fresh ideas and a unique perspective in your own original content. Inspired, insightful newsjacked content can go viral—greatly increasing engagement, brand recognition, website traffic and lead generation and ultimately help you land significantly more new business.