Email marketing can be highly effective in increasing lead generation and attracting new business. Content marketing—providing relevant, engaging, information-rich and high-impact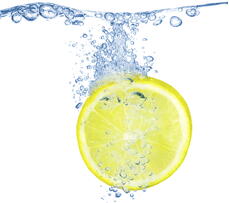 content through your blog and premium content, such as whitepapers, ebooks and webinars—can also greatly boost lead generation. However, to help ensure that all your content creation produces solid, measureable results, decisive action with email marketing is required. Nurturing your inbound marketing leads through email allows you to learn more about the specific interests prospects have in your business and then supply them with additional, relevant information about the unique value your business brings to the table.
Effective email marketing campaigns call for the creation of segmented email lists based on the content that prospects view and download on your website, the information they provide via your calls to action (CTAs) and the comments they make about your content. Email marketing allows you to bring a personal touch to your brand. The ability to correspond with an actual, live person makes prospects feel more valued and sets the stage for a positive business relationship. Personalize your emails any way you can, such as including the recipient's first name and his or her company name. If you know how a prospect first came into contact with your company, reference that history as well. Adhering to these guidelines will demonstrate that you care about the identity of your recipient, as opposed to merely blasting irrelevant content to all the email addresses in your database. The tone of your emails should be friendly and authentic; let the personality of your brand shine through.
14 Vital Email Marketing Statistics
To succeed in a competitive marketplace and rise above your competition, you need access to high-quality data and an understanding of how to use it to your advantage. Here are 14 statistics from HubSpot, which emphatically illustrate the importance of email nurturing and why your company needs to master it:
1. 80.8% of users access email on mobile devices.
2. 12% use separate work and personal email inboxes.
3. Over 50% say they read "most of" their emails.
4. "Secrets" is the most clicked lead nurturing subject line word.
5. "Posts" and "Jobs" are the most clicked subject line words.
6. Click-through rate (CTR) is higher when using the recipient's first name in the subject line over no use of a first name.
7. CTR is higher when using the recipient's company name in the subject line over no company mention.
8. 88% prefer to receive HTML emails, while 12% prefer plain text from companies.
9. 65% prefer emails that contain mostly images, while 35% prefer mostly text.
10. Your most recent subscribers are the most likely to click through.
11. Saturday has the highest CTR at over 9%, while Sunday is second with just under 9%.
12. 6 am has the highest CTR of any hour.
13. Most unsubscriptions happen on Tuesdays with a 0.52% unsubscribe rate.
14. Clicks by button text: "Click Here" gets the highest % of clicks over "Go" and "Submit."
Follow HubSpot's Lead: A Fresh Approach to Email Marketing
People are deluged with a surplus of email daily, and marketers employ many tactics in an effort to increase email response rates. The metric to focus on is email click-through rate (CTR) rather than email open rate. In the marketing industry, the average email click-through rate is approximately 2.1% according to MailChimp. HubSpot reportedly increased its CTR to 16.4%, which is 583% higher than the software industry average. How did HubSpot achieve this radical improvement? They adopted a fresh approach to email marketing, including some new best practices.
The most important aspect of this fresh approach is to refrain from sending spam. While this may seem like common sense, list quality truly is the key to increased email engagement. Using inbound marketing to build an opt-in email database can greatly increase the CTR of your email correspondence. Prospects who opt in and actually want to hear from you are much more likely to value your email content and click through it than those unfamiliar with your company. Segmenting your email list and sending customized content can seriously magnify the relevance and engagement of each email you send. A permission-based, extremely segmented email approach enabled HubSpot to increase engagement to 6.4%, which is 166% above the industry benchmark.
Rather than sending dry, boring emails, be original and engage prospects with humor and high-impact visual content. Hybrid content, which mixes mediums, such as written text, video, infographics, SlideShare and video, function especially well in enticing email contacts to convert to clients. Email marketing is a powerful channel for attracting new business and achieving measurable ROI. Innovative Marketing Resources provides excellent content and highly effective email nurturing campaigns. Email marketing is an invaluable part of a complete inbound marketing strategy.