LinkedIn is the world's largest professional network with over 200 million users. The social network is a great place to make new connections, stay up-to-date on relevant news and trends, share content, create a following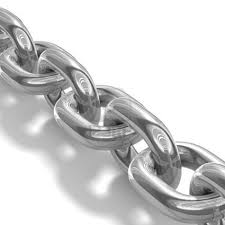 and expand brand awareness. LinkedIn has a visitor-to-lead conversion ratio of 2.74%, which is outstanding and greatly outranks the conversion rates of Facebook and Twitter. Although the high conversion rate is very appealing, you should resist the urge to make your LinkedIn marketing overly "salesy." Instead, be social, and focus on being an informational resource and providing links to highly shareable content full of relevant and valuable solutions and insight. Strategic use of LinkedIn is a rich avenue to increase engagement, promote your company, generate leads, gain influence and garner new business. Too many marketers, in an effort to expand their reach and influence to a mass audience, make the mistake of over-automating their social media activity and robotically blast out promotional spam—failing to foster relationships with prospects or listen to their audience. LinkedIn is the gold standard in professional social networking, so the social network and its users expect and deserve better from you.
7 Ways to Optimize Your LinkedIn Presence
1. Create a Profile Badge
You can promote your LinkedIn presence and grow your professional network by adding a Profile Badge to your website and blog, which will link to your public LinkedIn profile. This can be done for personal and company profiles. Creating badges for key executives as well as content creators will increase engagement and prompt more social content curation. LinkedIn has a few different badge designs to select from; you can configure one here.
2. Make a Customized URL
Make your personal profile easier to share and look more professional by creating a customized LinkedIn URL. Instead of a URL containing a bunch of hard-to-remember numbers, it will look more appealing and clearly state your full name. Create a customized URL here and click: "Customize your public profile URL" on the lower right side.
3. Do Not Neglect SEO
Consider the keywords you and your company want to be most associated with, and then add them throughout your profiles, especially in key areas like the headline and summary. This will optimize your profile to be more likely found by users searching LinkedIn for the key terms you choose. List plenty of skills in the Skills section. Link to your company blog under Websites, and share other social networking information, including Twitter handles, Facebook pages and Google+ URLs, to boost cross-channel engagement and make yourself easier to find, especially if you have a popular name. Encourage active employee participation in these practices to create a richer collective LinkedIn presence for your company.
4. Actively Participate in LinkedIn Groups
Participating in relevant LinkedIn Groups can help you expand your professional network and keep your finger on the pulse of your industry. Try creating your own LinkedIn Group based on a relevant industry topic or become a LinkedIn Group administrator. You could use your group to establish yourself as an industry thought leader, expand your professional network, increase your influence and credibility and exchange ideas.
5. Collect Recommendations
To get the most from LinkedIn, you need dive right in and fully immerse yourself. Be sure to fill out your profile completely—listing all your skills and full work history. One of the most effective ways to generate new business on LinkedIn is getting recommendations from industry contacts and current and former clients; recommendations are a powerful word-of-mouth marketing tool. Collect recommendations by doing them for others without being asked, and some of your connections will likely return the favor. Creating recommendations for others requires some time and consideration, since you actually need to write something thoughtful about their skills and experience.
Recommendations are not just for individuals. In fact, users can leave a recommendation for anything you feature within the Products & Services tab of your Company Page. After clicking on an individual item on such a page, you will see all the user-generated reviews of that particular product or service. LinkedIn allows you to request recommendations for each position in which you have worked and for your educational experience. You should aim to garner as many recommendations as possible, so start writing them for your connections.
6. Leverage Shared Connections to Reach Prospects
Use Shared Connections to get introduced to companies and individuals you wish to target. One of the best capabilities of LinkedIn is its ability to connect you to a larger network of people through your own connections. LinkedIn shows you the degrees of separation between you and other users and lets you connect with those outside of your direct network through introductions. Use LinkedIn to identify shared connections between you and your prospects, and then ask your contacts to introduce you. An introduction can carry the weight of a referral, so these introductions are valuable and worth pursuing.
7. Maintain Real-Time Industry Knowledge via LinkedIn Today
LinkedIn Today is a great news feature that provides you with the most popular stories shared on the social network. You can customize your experience by subscribing to certain subjects, such as advertising or public relations. Use LinkedIn Today to stay on top of industry news. You can also have summaries of LinkedIn Today news sent straight to your email inbox. Having real-time industry knowledge is critical, especially if you are trying to produce highly shareable content.
Experiment with various ways of distinguishing yourself and your company, and you could make new connections, expand the reach of your content, gain influence and win new business. What do you appreciate most about LinkedIn?