Strategic use of Twitter is a great way to create engagement, promote your company, build a following, garner leads, augment your influence and land new business. Too many marketers and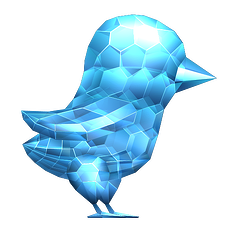 companies over-automate their Twitter activity and robotically blast out promotional spam without fostering relationships with industry peers, prospects, clients or followers or listening to their audience. Amplifying your inbound marketing via Twitter requires genuine engagement, responsiveness, fresh, original content and smart social content curation. Twitter is a social network, so your marketing on the network should be social as well. Follow the principles of Dale Carnegie by being empathetic to the ideas and desires of others and not only talking about yourself or promoting solely your own content. Focus on being an informational resource, make new connections and provide links to highly shareable content—jam-packed with high-value solutions and insight.
5 Strategic Twitter Practices
With more than 500 million active users and $140 million in revenue, Twitter has definitely proven that it is a major player in social media. So, if you have not already, now is a great time to get on board and start tweeting strategically.
1. Follow Wisely
The most effective way to start building your Twitter following is to follow others, including your professional contacts, colleagues, clients, prospects and the movers and shakers of your industry—the proven thought leaders. Hashtags.org offers a user-friendly interface to search for hashtags and access their trending popularity, the latest relevant tweets and the most influential people related to a particular hashtag. Klout is known as the most influential metric for online influence; exploring Klout is another great way to identify industry influencers and thought leaders.
2. Learn From the Influencers
Once you are following are a significant number of key influencers, learn from their example. Top marketing blogger, Jeff Bullas, certainly knows how to use Twitter strategically. Observe what the real movers and shakers do on Twitter and then adopt their best practices.
3. Use Relevant Hashtags
You should try to use appropriate hashtags as much as possible, because doing so allows you to join a much broader discussion across Twitter and amplifies the potential captive audience for the content you share on the social network.
4. Be a Vocal Contributor to Industry Discourse
Share your published content as well as the high-value, insightful content of others. Commenting on industry news and events with supporting links is another good option to get you acquainted with fellow Twitter users. Spend time searching for fresh, original content that showcases thought leadership. I like to search for great marketing content on Social Media Today and then share it with my Twitter followers accompanied by the relevant hashtags. Smart social content creation is valuable to others and may help you get noticed and earn more followers.
5. Be Social and Responsive
Frequently click the @ icon at top of your Twitter profile to see who has shared your content and sent you tweets. When people share your content, send out tweets to thank them personally. When people ask questions, do your best to answer them thoughtfully and with insight. Adopting these practices will show that you are genuinely engaged and may help demonstrate your thought leadership and boost your online influence.
Innovative Marketing Resources is available to create and maintain a targeted social media marketing campaign to help you increase your reach and attain your lead generation and conversion goals. Employ these strategic Twitter practices, and a wider captive audience and increased online influence and market share will be within your reach.