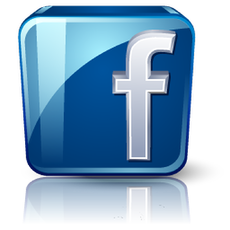 Social media is a big deal, and its influence is here to stay. Facebook is the most highly trafficked website in the world, and many prospects may not even take a company seriously, if it does not have a presence on Facebook. Your company should be taking advantage of all that the social network has to offer. However, just having a Brand Page is not sufficient. Tackling social media effectively takes strategy, insight, real engagement, smart social content curation and commitment. Posting original, highly shareable content, actively participating in industry discourse and building a following could win you a reputation as a thought leader and increased publicity and reach for your company. Successful social media marketing needs to be consistent, organized and strategic. Establishing a social media presence for your business is critical. What better place to establish or enhance your company's social media presence than the most popular social network?
Highly Shareable Content
Posting relevant, valuable and information-rich content—jam-packed with solutions and insights—on your Brand Page is the primary way of increasing traffic and leads to your website via Facebook. To get the most out of your shared, original content, your updates must always include a call-to-action or CTA—complete with a link to a landing page for an offer. Present content that your fans and prospects care about. Share insight and solutions to common problems to generate interest and leave prospects eager to learn more about what your company can provide. You should also share relevant news and content from outside sources, including industry thought leaders and influencers; smart social content curation is important.
Facebook Ads and Sponsored Stories
Once you are posting highly shareable content, consider maximizing your Facebook reach with paid advertising options. Facebook Ads enable marketers to create engaging and socially relevant ads. Fans and prospects will pay more attention to and derive more value from ads that are useful, relevant and information-rich. Through Facebook Insights, ads can be presented to an audience selected by demographic data, including age, gender, education, location and interests that users have chosen to share on Facebook. Take full advantage of Insights by tailoring content for your prospects. Insights will inform you how you reached people, so you can see which methods are most effective. There are many tools available on the Insights Dashboard: People Talking About This, Friends of Fans, Reach and Virality. Facebook lets you make ads socially relevant by displaying when users' friends have liked your content or Brand Page.
Sponsored Stories are another option, which allow marketers to amplify the distribution of their content, which fans have shared with their friends. When someone posts on Facebook that they have "checkedin" at your company, their friends may see this update in their News Feeds. Sponsored Stories can be purchased to increase the distribution of these stories among the friends of people who interact—by "liking," commenting on content, participating in discussion or "checking in"—with your Brand Page. Sponsored stories have the ability to increase your reach exponentially. The Ads Manager will show you how much you spent each day, clicks per day and what your reach is out of your total target market. You will be able to track the success of your Ads and Sponsored Stories with the following metrics: Campaign Reach, Frequency, Social Reach, Clicks and Actions.
Your Facebook presence should not be an afterthought or something you tend to only periodically. You must be committed and strategic and integrate Facebook marketing into your overall inbound marketing plan. With real engagement, smart social content curation and effective offers, Facebook can be a great source for marketing to qualified leads who already know a lot about your products or services. Harness the power of Facebook to increase website traffic and lead generation and conversions.