What do you do to ensure that your blog content gets the attention it deserves? Sharing relevant, engaging and information-rich content on your blog is a great start.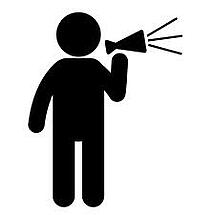 However, to capture a larger audience, gain traction in the online community of your industry and get more powerful results from your blogging, you must promote your blog content. Blogging without promotion will not help raise your profile as an industry thought leader, generate increased leads or land more new business. To make all your content marketing worthwhile, it is important to employ a variety of compelling promotion tactics.
1. Keyword Optimization
By doing keyword research, you can create blog posts that target keywords and appropriate niche keyword phrases—complete with inbound links—that are likely to draw in highly qualified prospects. By speaking to the needs of your audience in their own language, you will be able to attract the very people that would be most interested in your content and products or services. Relevant keywords and keyword phrases can greatly improve the reach of your content.
2. Attention-Grabbing Titles
You want to choose enticing titles for your blog content. Your titles should look "highly clickable"—advertising must-read content. While keywords are important, do not jam-pack your titles with keywords, if doing so would leave them too long and awkward-sounding. Effective blog titles are clear, concise, highly relevant, actionable, authoritative and intriguing.
3. Eye-Catching Images
Include eye-catching images in all your blog content. You want your content to be as visually appealing as possible.
4. Vertical Appeal
Create blog posts that uniquely appeal to each of your vertical markets. Make frequently asked questions and various industry trends a focus on your blog. This will position you as a trusted and credible resource in your target markets and keep your readers coming back for more.
5. Content Syndication
Sharing your blog content on syndication sites like Business 2 Community and Social Media Today can help you reach a much larger captive audience.
6. Social Media Sharing
Share your blog posts on all the major social networks, including Facebook, Twitter, Google+ and LinkedIn. Social media sharing is an effective way to increase readership.
7. Social Bookmarking
Posting your content to popular social bookmarking sites, such as Digg, StumbleUpon and Del.icio.us, can be a great source of traffic, backlinks and increased reach.
8. URL Shortening
Before sharing your latest blog post, consider shortening its URL on websites like TinyURL or Bit.ly. On Twitter especially, this will leave you more room to create an enticing comment about your blog content.
9. Engaged Tweeting
Search for a relevant discussion happening on Twitter. Join the discussion, provide thoughtful advice, and include your shortened URL at the end of your comments. Twitter is a treasure trove of people looking for relevant, high-quality content.
10. CTAs
Always include a call to action (CTA) in your blog posts. When you create a new blog post, choose a premium offer that is most relevant to your chosen topic. Add a call-to-action button to the bottom of your blog post, complete with a link to the landing page of your offer. Informational offers, such as ebooks, whitepapers and webinars, function well in this space, because people reading your blog are likely to be interested in more free information from you. Making smart choices about CTAs, offers and landing pages can help your content marketing pack more of a punch.
To get the most from your blog, you cannot solely rely on your regular subscribers. You need to cast a wide net across the internet to drum up more interest in your content, your business and yourself as a high-quality content creator and industry thought leader. Employing the methods described above can help you increase your reach and incite increased traffic, higher lead generation and more new business.