Surely, you have heard that content is king. It is true; you cannot have a highly trafficked website that rakes in valuable leads without high-quality content creation.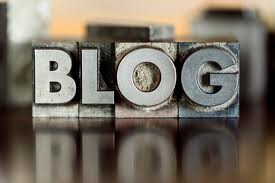 The primary way to maintain a dynamic and effective website is frequently adding original, engaging blog content. To Google, fresher content equals a better website. Google periodically crawls websites, when new content is added or updated. You want Google to crawl your website as often as possible. The reward for fresh content is improved SEO, and the way to keep your content fresh is to offer interesting, relevant blog content on a consistent basis.
Your blog should aim to answer questions and provide solutions. Speak to the unique needs of your readers. Make frequently asked questions and industry trends a focus on your blog. Content that mainly focuses on product or service offerings is not exciting or engaging for readers. Offering solutions to the problems of clients and prospects is the way to go, since it will position you as a trusted and credible resource and keep your readers coming back for more. Here are some best practices to help you amplify your business blog.
21 Blogging Best Practices
1. Cover current industry news.
2. Comment on industry trends.
3. Discuss the major challenges of your clients and ways to remedy them.
4. Cover your client success stories.
5. Stay in the know by subscribing to popular industry blogs.
6. Create blog articles that uniquely appeal to each of your vertical markets.
7. Craft intriguing, attention-getting, titles for your blog posts.
8. Write a series of how-to blog posts.
9. Film accompanying how-to videos to post on your blog.
10. Brainstorm for new ideas often, and always be ready to jot one down, when lightning strikes.
11. Include eye-catching images in your blog posts.
12. Make your blog content easy to consume by using bullets and numbered lists.
13. Be authentic; share your unique voice and insights.
14. Improve your SEO value by doing keyword research and including relevant keywords and keyword phrases in your blog content.
15. Promote your blog content with social sharing via Facebook, Twitter, LinkedIn, Google+ and syndication sites like Business 2 Community and Social Media Today.
16. Invite your industry to contacts to provide guest blog posts; they may return the favor, raising your profile as a quality content creator.
17. Comment on the top blogs in your industry, and be sure to include a link back to your company blog.
18. When writing a blog post, create links to other relevant posts on your blog, which improves SEO value.
19. Turn any relevant presentations into articles and webinars to post to your blog.
20. Maximize your SEO in everything related to your blog, including images and videos; text posts are not the only type of blog content that benefits from smart keyword choices and tagging.
21. Encourage reader engagement by asking questions, taking polls and surveys, and replying to any comments in a timely fashion.
While blogging consistently can be hard work, as it requires research, insight and creative thinking, it can also be fun. Most important, blogging can greatly amplify your inbound marketing, increasing web traffic, SEO value and lead generation and creating new business opportunities. Do not get discouraged; stay engaged in industry discourse, and brainstorm often. With clever titles, smart keyword choices, relevant topics and a little newsjacking, you can make your blog a success.