Generating more leads is crucial to successful inbound marketing, and higher lead generation requires increasing your traffic. To increase lead generation, prospects actually need to view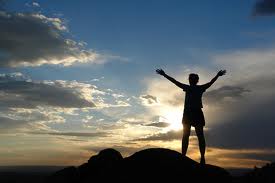 your calls to action, landing pages and premium offers in order for them to have an impact and bring in new business. Every page of your website should have a relevant call to action (CTA). Your homepage can feature a more general CTA, which would be appealing to all visitors. Product or service offering pages should feature more specific, targeted CTAs, since prospects are visiting these pages due to a certain level of interest in such an offer.
Your blog should be a frequent source of fresh, engaging and informative content, which is not overly "salesy." Focus on being a valued informational resource for your industry. Valuable educational content can attract a wide audience through search engine results and social media. Your blog may be the first website page that many of your visitors see, so you can use general CTAs there, which would appeal to a wide variety of your prospects.
Another option is selecting CTAs according to the topics of blog posts. High alignment between your content and your CTAs can increase your rate of conversion. The CTAs featured on blogs usually offer premium downloads, such as ebooks, whitepapers and webinars. Strategic CTA choices for each of your pages can significantly improve your visitor-to-lead conversion rate. Get the most from your inbound marketing with powerful lead generation tactics. Here are seven best practices.
7 Call-to-Action Best Practices
1. Prime Real Estate for CTAs
CTAs function best "above the fold"—the space where your webpage is visible without having to scroll down. According to Kipp Bodnar of HubSpot, anything "below the fold" will only be viewed by 50% of people who visit your page. Doubling viewing by adjusting page placement can significantly increase lead generation.
2. Your Offers Should Be Clear and Specific
Clearly define the premium offers within your CTAs. Do not be vague. If you are presenting a free guide on content marketing, promote it by saying, "Download our free guide on content marketing." If you are hosting a free webinar on social media marketing, promote it by saying, "Register for our free webinar on social media marketing." Your text should communicate a clear and compelling benefit of taking action on your offer. You will get better results than if you use vague inducements, such as "download now."
3. CTAs Should Be Visually Appealing
Make sure to use text and images. Images stand out and get a lot more attention than text alone. Additionally, using an image will allow you to showcase an offer in a way that cannot be done with only text.
4. CTAs in Contrasting Colors
Within your CTAs, use colors that contrast with your traditional website colors. If your CTA blends in with your site design, it may fail to stand out and get noticed. Since your aim is high visibility, use contrasting colors to increase the impact of your CTAs.
5. Relevant Page Placement
Relevancy and context matter. If your company offers various products or services, you may want to consider creating a different offer for each of them. Offering corresponding content and offers will allow you to provide more value and increase targeting. Place CTAs on each page, which link to the most relevant offer. Provide visitors with more of what they are interested in.
6. Always Include a CTA in Your Blog Posts
When you create a new blog post, choose an offer that is most relevant to your topic. Then, add a call-to-action to the bottom of that blog post, which links to the landing page for that offer. Informational offers like ebooks, guides and webinars function well in this space, because people reading your blog will likely be interested in getting more free information from you.
7. CTA Text Should Be Brief and Easy to Scan
Be brief and straightforward in describing and promoting your premium offers. After all, in the offer itself, you will provide more thorough more information. In addition to your headline, you should include a brief paragraph explaining the offer and a few of the key benefits.
Making smart choices about CTAs, offers and landing pages can help your inbound marketing pack more of a punch. Good luck; here is to you reigning in new leads and landing new business.