SEO is all about filling your content with lots of relevant, long-tail keywords. Nope, that's so 2011. The latest data indicates your on-page SEO strategy only accounts for about 25% of your pages' final ranking. While the Google page rank algorithm is a quickly-changing, closely-kept secret, around 75% of your contents' ranking depends on inbound links from relevant websites in your niche and your social media shares. How do you create high quality original content that's good enough to generate deep customer engagement with hundreds of Tweets, thousands of Facebook shares and dozens of links from business blogs in your industry, anyway? The answer is more social and to-the-moment than you think.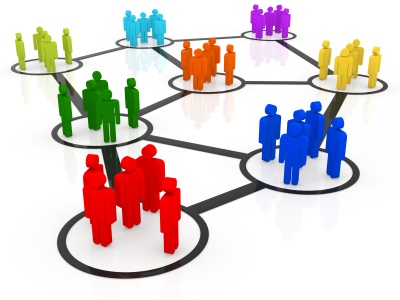 Social Shares Matter
We hate to break it to you, but your audience doesn't actually care about how great you think you are. They care what their friends, family and other online influencers think. In 2011, 92% of consumers considered their friends and family their most trusted source of information. That's up from 70% in 2007. Marketers and professional SEOs continue to damaged trust in web page content as a product search and discovery tool. Your pure Google rank is out and social shares are officially in.

Context Matters
In our era of information overload, context rules. Is your business blog and company's social media feeds delivering information that's centered around your real-life customers frequently asked questions? Social media blogger Jonathan Gardner says the key to create great content is ensuring it's "SoLoMo," which breaks down into social, local and mobile. What topics are trending on social media among your potential consumers? Is it relevant to their geographic area and demographics? Is your content visual and fast enough to be consumed on the go, in an era where Americans are increasingly plugged in via tablet or smart phone? Here are some tips to ensure you create great content by hitting all the right notes:

Social: What are your potential consumers doing tonight as you prepare to unleash your next great social media campaigns? Are they commenting on photos or asking for restaurant recommendations? What kind of messages do they want, and what format resonates best? Do they like visual clips or text-heavy posts?

Local: Your Physical location affects more than whether your contacts in Alaska will be interested in summer clothes. Social media has transformed the way we communicate, allowing consumers to give to-the-moment updates of the whereabouts. Are the frequent shoppers at their local organic grocery store or are they checking in on FourSquare at their neighborhood quick burger joint? Information about the paths consumers take each day provides rich data on their consumption habits.

Mobile: Marketers and consumers love mobile technology. It's convenient, it's fast, it's always at your fingertips and it's the reason you're able to glean such powerful insights on what people are really doing, 24/7. Experts estimate that mobile internet usage will surpass desktop and laptops in the near future. Social search and context-relevant content increasingly matters as people are able to find answers in seconds.

Your business blog could contain daily blog posts based on the best keyword research and your ranking could remain low if you fail to put your ears on. Your content won't earn social shares or inbound links unless you're really tapped into what people are doing, what they're discussing and where they're going. If your goal is to create content that gets more views and is highly shared, the most powerful tactic for improving your SEO is listening a little better. What have your experiences been with social sharing of your content and SEO?