Turning your small business blog into an informational resource and a real destination for your industry can bring you big benefits, including more reach, higher search rankings,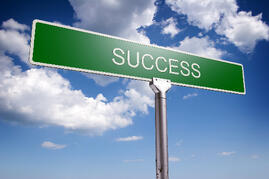 increased lead generation, more lead conversions, an enhanced online professional presence and ultimately new business generation. To do small business inbound marketing successfully, you should add to your blog at this twice a week. Blogging frequently will help keep your website content fresh and varied and greatly improve the overall performance of your website. Effective content is the way to achieve greater business lead generation and small business marketing success. Create a great marketing mix by employing these 7 ways to amplify your blog content and bring your small business to the next level.
1. Content that Answers Questions and Provides Solutions
Creating useful, information-rich blog content is always a great place to start. Speak to the needs of your readers and prospective clients. Make frequently asked questions and common industry issues a focus on your company blog. Content that mainly focuses on product and service offerings is not exciting or engaging for readers. Offering solutions to the problems of clients and prospects is the way to go, because it will position you as a trusted and credible resource, and keep your readers coming back for more. The main takeaway is clear; be helpful and provide informative content, which your readers can put into action to solve their business challenges.
2. Guest Bloggers
Invite key prospects and industry contacts to contribute as guest bloggers. Having guest bloggers can be a great way to create content variety and strengthen your professional network.
3. Infographics
Infographics are great to illustrate heavy data and complex processes. Infographics can be used for any subject as long as you have the data to back them up; they can be colorful and visually appealing and add pizazz to your blog. Infographics also function well in social sharing, particularly on visual sites like Pinterest. If you can create a truly interesting and useful infographic, it could help you earn lots of links back to your website.
4. Video Content
Visual marketing content is increasing in popularity. Video offers the ability to inform and entertain viewers at the same time. Many online marketers are investing heavily in video content. Do not get left behind; capitalize on the appeal of video content to make your website stand out.
5. SlideShare Presentations
If your company already has engaging presentations, you can easily turn them in to SlideShare presentations for display on your blog. SlideShare is also a great way of sharing any speaking presentations you have delivered at industry-based conferences or events.
6. Polling
Surveys and polls are currently underutilized, as most marketers do not use them in their content. However, you should make ample use of surveys and polls, because they are a great way to engage your readers, and the results can provide valuable data to guide you in creating fresh content ideas. They are also great for social networking sites.
7. Syndication
Sharing your blog content on social networks and content syndication sites is a great way to expand your reach and influence. By sharing your content on the major social networks, including Facebook, Twitter and LinkedIn, and syndication sites like Business2Community, you will have a chance you to reach a much wider captive audience.
Novel forms of content are a fantastic way to breathe new life into your blog content. You can never stop learning and evolving. Above all though, the content you provide should be helpful, interesting and information-rich. Such content will always be appreciated and shared. The key to new business lead generation is useful and engaging content. Innovative Marketing Resources is available to help you with all your content needs. Take your small business to next level with effective content marketing.