Like most small business owners, you likely wear many hats. You do work in sales, marketing, operations and finance. Your work schedule is jam-packed, and your time is precious. Therefore, it is vital that you devote your time to activities that yield the greatest ROI. Inbound marketing is a powerful and effective way to achieve higher business lead generation. Learn how to maximize your time with the best inbound marketing strategies for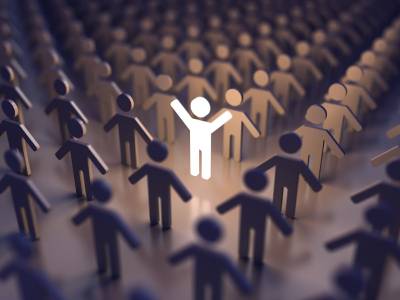 small business.
Create Premium Content
Premium content includes ebooks, webinars, white papers and case studies, which are offered to website visitors in exchange for a subscription or providing an email address. Be strategic in creating premium content. Align your premium content with your marketing strategy, and cater the content to your target audience.
Start by displaying three premium content offers on your website—each with a different focus and catering to prospects in different phases of the sales cycle. Although the creation of premium content is time-consuming, it is critical in converting visitors to leads and will be extremely valuable in the long run.
Fully Optimize Your Website
After creating several pieces of premium content and making them available for download on your website, you can then move on to optimizing your website for three things: search engine optimization (SEO), ease of use and visitor-to-lead conversions. Search-friendly and optimized content is an extremely important part of your inbound marketing strategy.
Internet users searching terms related to your business' products or services are already qualified and have a much higher conversion rate. Once someone lands on your website, it is critical that your website is very user-friendly and engages the visitor to fully explore your website and learn more about what your business has to offer. Aim for streamlined website design and simple site navigation. To successfully convert website visitors into leads, you must have a precise marketing mix of great calls to action, engaging, information-rich landing pages and targeted premium content offers. Creating a successful marketing mix is an art, which takes time to develop and refine.
Attract an Audience, Promote Content and Increase Traffic
With limited time and resources, the key areas to focus on are SEO, blogging, social media and a monthly educational newsletter. Fully optimize your website according to Google best practices. Start by blogging twice a week; remember to make your blogs keyword-rich and include links to other important areas of your website. Your blog topics should be of particular interest to your prospects. Speak to their needs and concerns. Leverage your social networks, email lists and sharing sites to promote your blog and pull people to your site to read it. Once prospects arrive on your site and find your content valuable, they are likely to convert on a premium content download and turn into real leads.
Focus on building up your newsletter subscriber list with quality, targeted subscribers. Make sure you explain the value subscribers will get by signing up on all your calls to action. Your newsletter should not be focused on sales. An educational newsletter, which provides quality content, links to popular blog posts, company news and resources with a little marketing mixed in, is far more engaging and effective at driving up sales.
Evaluate and Refine Your Strategy
There are important questions to consider:
How are visitors finding our website?
Are they converting into leads?
Which calls to action are getting high click-through rates and which are not?
How can your business improve calls to action, landing pages and content offers to improve conversion rates?
Evaluate your current efforts and refine your inbound marketing strategy by making any improvements you see fit and maximizing your efforts. Aim to perform one of these evaluations and regroup at least quarterly.
It is important to effectively divide your time between daily demands and long-term business planning and building activities, such as marketing. Many small business owners get bogged down in the daily grind and fail to devote enough time to the activities that will help their businesses continue to grow. The four phases delineated above are the basics and only part of a complete inbound marketing strategy. Ideally, you would be active in all areas of inbound marketing, and all the puzzle pieces would be in sync. A complete, fully coordinated and targeted inbound marketing plan is needed to get the best results. However, with limited time, a complete inbound marketing plan only becomes possible by hiring an inbound marketing firm. Innovative Marketing Resources is available to help plan and execute a targeted online marketing plan for your small business.