This week, I am writing from New York City, where I am attending Internet Week New York 2012 (https://www.internetweekny.com/). Internet Week New York gives attendees the chance to experience the best of digital culture and New York's booming tech scene. The festival hosts an ambitious line up of classes given by top internet entrepreneurs and artists, interactive art installations, and numerous panels and keynote speeches featuring leading internet business thinkers. David-Michel Davies, Chairman of Internet Week New York,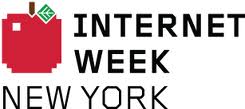 described the festival as being "as fun, smart, entertaining, and social as the city's vibrant tech scene."
Some of the most buzzed-about topics seem to be the value of social media, the importance of search engine optimization, and the challenge of deciphering and analyzing the surplus of online data and using it to advance your business through targeted online marketing. Today, I will focus on the value of video content and the importance of social video advertising. A great way to achieve successful targeted online marketing is through social networks, especially for video content.
The Value of Social Sharing
People love sharing great videos with their friends and colleagues. Social networks, particularly Facebook and Twitter, are powerful cultural influences. People spend a lot of time on these social networks, and Facebook and Twitter use is only primed to multiply in the future. Social networks allow you to engage your audience and present your advertising as entertaining and information-rich content that people will truly enjoy. Social networks are becoming more and more central to a postmodern way of life; social sharing is highly valuable to companies seeking to promote their brand, products or services. Facebook users like to see what their friends are up to, what movies, music and literature they are currently into, and which products and brands their friends use and recommend.
Unruly Media
Internet Week New York featured a dynamic class, called Why I Shared Your Fabulous Content: The Science behind Social Video. Americas President, Art Zeidman, and UK Planning Director, Daniel Best, of Unruly Media presented a number of perspectives, including recent academic research out of the University of South Australia and several high-profile bloggers and social media experts. Zeidman and Best explained why certain types of video content get widely shared, while others stall at the starting line and never reach a big audience.
10 Sharing Triggers
Sharing triggers are a variety of qualities that prompt viewers to share video content on social networks. The Unruly executives listed ten such qualities:
Hot
Cute
Funny
Shocking
Moving
Random
Unbelievable
Zeitgeisty
Controversial
Illuminating
Class attendees were asked to rate three social video advertisements on a scale of zero to five stars for each trigger. A video that was overwhelming ranked high on the Cute, Funny and Random scales was Cravendale's Cats with Thumbs. As I am sure you know, online videos of cats doing funny things are very popular. Cravendale's ad was a fresh and original take on a familiar story, which is part of what makes it so effective. The gang of cats snapping their paws mirrors the Jets in West Side Story. Seeing cats snap their paws is surprising, random and funny. Of course, these cats with unusual cunning and skill are also very cute. People enjoy the unexpected in advertising, and Cravendale succeeds there as well. This ad is a prime example of great social video advertising; it was shared 573,662 times on Facebook and 635 times in blog posts since February of 2011. Remember that your video does not need to hit all ten of the triggers. Aim to hit it out of the park with two or three of them. For more examples of effective social video advertising, check out Unruly's Viral Video Chart.
Clearly, social networks harness a great deal of social capital. With effective social video content, your company can harness this social capital to attract a wider audience. Keep these sharing triggers in mind and be fresh and original in creating social video advertising. If you would like advice or help in creating great video content, our inbound marketing agency can help. Creating video content that gets widely shared could mean big rewards in terms of traffic and search engine optimization for your business. What have your experiences been with video content marketing?