I realize that politics is the third rail of business blogging, but this is one political tactic that every inbound marketer should take note of. For those who pay attention to the behavior of the Republican candidates, I apologize for the brief recap of the situation, but I believe it's fascinating to see a candidate taking a page from Brian Halligan's book on Inbound Marketing and using the web, content and conversion opportunities to turn the tables on better funded and arguably more appealing competitors.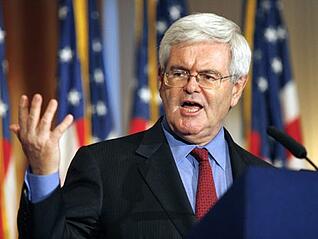 Why is it that Newt Gingrich's rivals don't see how the power of inbound marketing is shaping the GOP political landscape?

Newt Gingrich has been one of the most inconsistent candidates in the race for the GOP nomination. When Herman Cain was running, you knew every other word out of his mouth would be '999'. You could set your watch to it (although he also referred people to his website). Whenever Ron Paul speaks you know he's going to tell you how a loss of civil liberties is the root of all our problems.
Would You Bet On This Horse?

Last summer Newt Gingrich lost most of his staff in a defection and everyone thought that was it. Just before the Iowa caucuses, he had an amazing surge in popularity, and then finished a disappointing 4th. In New Hampshire his loss in Iowa appeared to carry forward. Then in South Carolina he surged to an incredible first place finish. If Newt were a race horse, I'm not sure he'd get my bet based on his track record. But for all that inconsistency, one thing that Newt has done without fail is direct people with questions to his website, Newt.org. He did it again in the first Florida debate last evening when Mitt Romney let off a barrage of accusations about Newt's record. Inbound marketers should take note of this brilliant, and I believe very effective tactic.
The Inbound Marketing Effect
When the camera is on Newt Gingrich and he's asked a question, the viewer gets an experience just like a Google search. The interviewer enters the search term in the form of a question or accusation. Newt fires off the meta description – a few short sound bites to get us interested - and then ends with a link to his website, Newt.org, using a verbal "you'll find all the answers at my website, newt.org".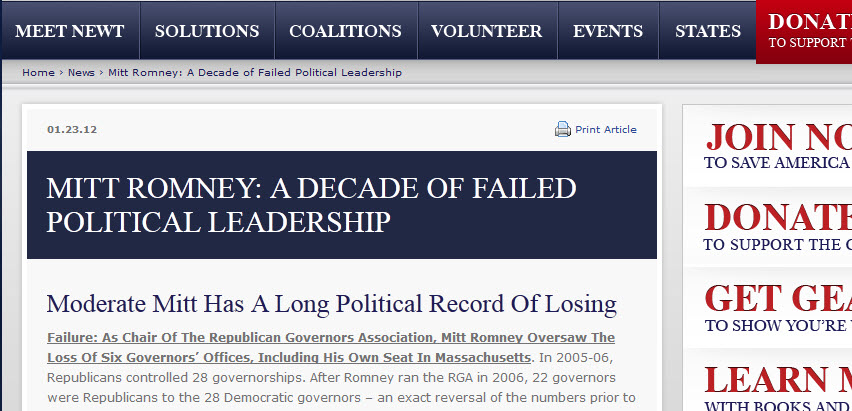 It's brilliant. When you get to newt.org, the newt-machine is in control of the experience and the message with counterpunch-constructed content in short, blog style, quotes from references to back things up, talking-point attacks on his rivals and of course ways to engage further. Newt's doing precisely what inbound marketers competing with larger, better known competitors should be doing by using his website to engage, influence and convert interested prospects beyond what he could do with inside sales or direct selling. He also uses his tactic of referring people to his website to disrupt the momentum of otherwise difficult or embarrassing lines of questioning, something his rivals and the press increasingly complain about.
Will It Be A Web-War With The President?
I'm shocked that Newt is the only current candidate proactively using his website as a marketing tool to inform prospective supporters and counter attacks made against him. his rivals behave like companies using their websites like online brochures - wondering why their competition, using inbound marketing, is eating their lunch. If Newt continues to develop his web resources and should he be the GOP nominee, it will be very interesting to see which will be more decisive in the election, the televised debates or the web-war between President Obama and Newt Gingrich.
Newt's use of the web has been one of the most effective and innovative tactics in his run for the GOP nomination. Even if you're not that excited about the politics of the GOP, as inbound marketers we can watch and learn from Newt's over-exposed strategy execution (double entendre intended), reflecting on our own businesses and using the most effective techniques to attract more visitors and convert them into qualified leads.
What do you think?