A lot of our business relationships begin when a company, small or large, comes to us and says "I'm not getting any leads from my website". Well, to be honest they don't often say it just like that. Usually it's my website's not working or my seo is great but I don't get any leads or my bounce rate is 80% and I can't figure out why.

Why? The answer's almost always because the sites were never designed and filled with content with lead generation in mind. These dysfunctional sites were created as web brochures just in case anyone stumbles upon them and wants to know more about the company and its products or services.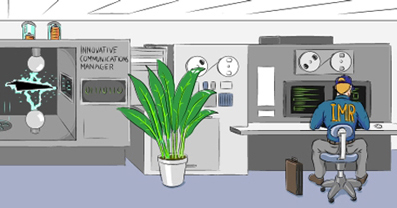 It doesn't matter how good your SEO guy is, how much money is spent on PPC ads or that your website should be hanging in the museum of modern art. If your website isn't designed to generate sales leads, it won't and you are wasting your money. If there isn't at least one compelling "hook" on your home page and throughout your site, you have no way of creating leads. If you are in business to make, raise money, attract members etc., you might want to consider a design overhaul.
5 Best Practices for Lead Machine Web Design
The usual rules for attracting visitors and making your site sticky still apply. Your site must clearly state who you are, what you do and what a visitor can expect to get in return for investing time on your site - in 10 seconds or less. A great web design does this without a lot of text (visitors don't read until they are convinced you're worth reading) or too many images. A well designed logo and tagline go a long way towards identifying you and stating your value proposition – if yours doesn't that's your first investment that will pay back in spades.

After that, it's all about your target market. You must anticipate what your potential customers are looking for and what captures their attention. An effective web design is anything but one-size-fits-all, but the following 5 elements must be highly visible:
Clear calls to action: to download, learn, become a member etc. It's the offer itself that counts. It must be something truly unique and valuable to your potential customer. They will surrender contact information if the offer is good enough.
Benefits statement: Rotating images & banners are often used to highlight your visitor's "pain points" or needs and an invitation to find the solution.
Fresh information: Visitors won't have a reason to return unless you are constantly updating your content with new blogs, webinars, videos etc. Remember, no one cares what's up at your company. What they care about is what's new that can help them solve a problem or be entertained.
Ease-of-use: Don't make people search for your Contact Us page. Make it easy to contact you and connect with you via social media.
Prioritized navigation: Show your visitors (and Google) what's really important by placing the highest priority items first in your menu. An About Us page may be important to you, but for 99% of the sites out there, your visitors (and Google) don't care about it until they become leads and want to know more about you. Place your most exciting Products and/or Services links first.
Design for Humans not Bots

Chances are your prospects are spending more, not less time on line in 2012. That's good but it also means that the risk of overexposure to sites that are too flashy (no pun intended) or too salesy is real. When you see over populated with calls-to-action, animated banners and "click here" links it all starts to look like one big advertisement - and turn off. There's a balance. Designs with appealing aesthetic and more information than click me clutter go a long way towards alleviating overexposure. If website design is truly captivating, there's a much better chance of maintaining the engagement that encourages a prospect to interact and really get to know you.
This is a Process, Not a Project
So here's the shocker. Day one, redesigning your website earns you precisely nothing. That's right. You may feel really great about your new lead generation optimized site but day one, don't expect the world to be beating down your door. No one is that good. Marketing, today more than ever, is a process of making connections through content and engagement. You can influence the pace by doing the right things but ultimately your prospects choose when they are ready to buy, join, donate etc. If you take a day off, abandon your commitment to blog or share your expertise, your chances of capturing qualified sales leads go down. If you work at it consistently and follow a comprehensive strategy, you will see results. If you think of your website as an online brochure that you update once a year - even if you have great SEO, calls to action etc, you have already lost the battle to your competitors. You must commit time and talent to keeping your site fresh and targeted, alive and vital. You must work it constantly, measure everything and evolve based on what you learn. It's time to put your website to work. Make it a lead generating machine for your company.