Marketing and sales have changed. If you've been involved in marketing or selling goods and services for 5 or more years you've see your world turned upside down.
One of the most dramatic changes is customer sales-contact. In today's competitive markets, by the time a sales person at your company has had the chance to engage with prospects the prospect already knows exactly what they want: Prospects are increasingly self-educated about products, solutions, pricing and competitors.
And where is all this knowledge coming from?The internet. If not from your website, then from your competitor's or from social networks or an increasing number of industry organizations that are all too happy to fill an increasing consumer thirst for information.
Skeptical? In 2012, CEB Marketing Leadership Council and Google surveyed more than 1,500 customer contacts (including decision makers and purchase influencers) for 22 large organizations representing the top NAICS categories. The survey found that purchase decision makers are 57 percent of the way through the buying cycle before ever contacting a vendor.
Today your prospects are online, searching the web, browsing your website and those of your competition, checking out other's experiences on social networks and finding out what other's paid for similar configurations long before they ask for your company brochure, spec sheet, price quote or see you at a trade show. This is the new reality for marketing and sales teams.
Put Your Money Where Over Half Your Prospects Are
Why is this important now? Because a large number of marketers and sales executives are, right now making that time-honored pilgrimage to the CEOs office to present their budgets for the coming year. Many will be pitching for modest increases to expand present activities: another staff member for SEO, two additional trade shows, a refresh of the contact us page on the website, etc. Unimaginative, highly suspicious, mostly ineffective tactics focused on trying to help sales react to prospects in the last 43% of the buying cycle after they've already formed opinions and learned about you from everyone else on the internet. If you were a soccer team, this style of play would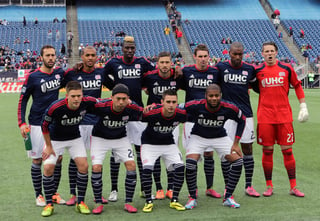 look like you lined up all your players in front of your own goal to try to defend your way to victory without any possibility of scoring on your opponent. If instead you were interested in influencing the buying process in the first 57% of the cycle, when impressions are being formed and short-lists are being made, what investments should you make and what does the budget you present to your CEO look like? This guide will get you thinking about the pillars of a modern marketing budget that will help you get out of the rut of investing a little more in the same tired tactics without results to show for it.
Marketing Budget Considerations You Can't Afford To Ignore
The marketing strategy that's impacting buyers in the first 57% of the purchase process is called inbound marketing. If you're not doing it, you're business is slowly but surely going to look like the soccer team with all its players lined up in front of its own goal just waiting to be scored on. But you can fix that. Inbound marketing is the process of consistently producing educational content that speaks to your prospect's problems (not you're your solutions) and shares that content on blogs, through social media, in automated lead nurturing email campaigns and in response to paid advertising. Determining how much money your company should budget for your inbound marketing budget depends on several factors, including:
The level of competition in your market segment
Your organization's business model
Your organization's growth goals
Your current marketing systems and assets
Your past level of success with inbound marketing
The following four considerations will help your business break out of the false narrative that budgeting incremental marketing dollars to present activities will produce different results and develop a new, transformational budget for inbound marketing for your business.
Budget Consideration #1-INDUSTRY BENCHMARKS
Benchmarking is a great place to start for creating your inbound budget. And benchmarking will help you zero-in on your Goldilocks budget that's just right while avoiding a budget that limits growth because it's too small or one that wastes money because it lacks focus or it too large.
The average budget for digital marketing, not including staff, benefits, overhead and facilities load, for U.S.-based companies with more than $500 million in annual revenue was 2.5 percent of revenues, according to a 2012 Gartner Research survey of marketing executives. For smaller businesses, according to Caron Beesley of SBA.gov, businesses generating less than $5 million in annual revenue should spend 7 to 8 percent of their revenue on their entire marketing program (staff plus activities).
Using the SBA benchmark, as a small business with $5 million in sales, your budget for staff and programs should be between $350 and $450K per year. Using Gartner's benchmark, if your company generates $500 million in revenue, the budget you allocate for inbound marketing activities alone should be on the order of $12.5 million. In most instances, annual budgets under $125K - using Gartner's 2.5% figure for a $5 million business, aren't going to give your organization the resources required to be heard in today's competitive marketplace.
Budget Consideration #2-CONTENT CREATION
While each inbound marketing strategy is unique and requires its own mix of tactics and different levels of investment to account for competitive pressure, growth goals etc., there are a number of line item costs that must be included in your budget—content creation is one of those non-negotiable cost items. Content is often referred to as the "king" of inbound marketing, because consistently creating engaging content is essential to the necessary educational aspect of inbound marketing. Your inbound marketing success requires a strategy and depends on the perceived value, relevance, targeting and persuasiveness of your content.
Every inbound marketing campaign needs several types of content designed for the three stages of the funnel, awareness, consideration and decision. Content you create for each may include:
Blog posts
White papers
Infographics
eBooks
Landing pages
Lead nurturing emails
IBM is a great example of a business solutions company creating authoritative, educational content. In the past the IBM brand was synonymous with computers. By consistently creating educational content to attract new prospects across its many blogs, IBM has used content to emphasize that its brand is about much more. Backing up its blogging strategy, IBM has created an expansive library of content including analyst papers, education, training, case studies, data sheets, executive briefs, FAQs, systems red books, white papers, consultant reports, and just about any other technical documentation you might want, that reinforces these themes: Technical. Authoritative. Expert-level. Through content, IBM has been successful at reinforcing its image that no business problem is too large or too complex.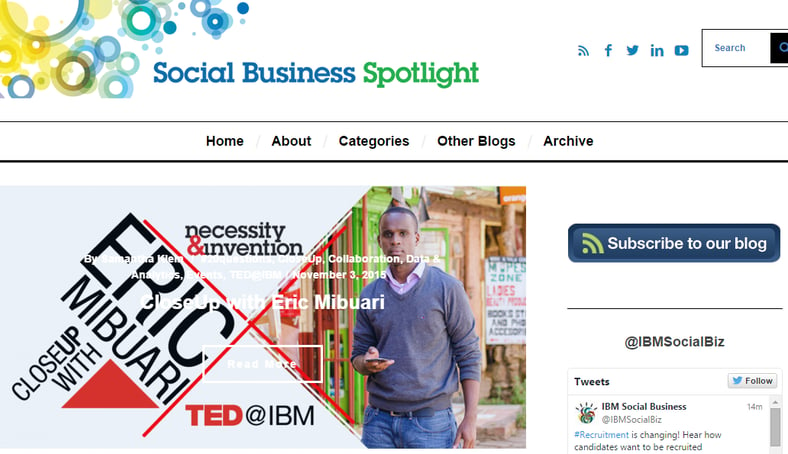 If your content campaign will enable your business to compete with the biggest brands in your industry, take a page from IBM's content blueprint. Trustworthy content is well-written. It projects authority. It speaks in an expert voice.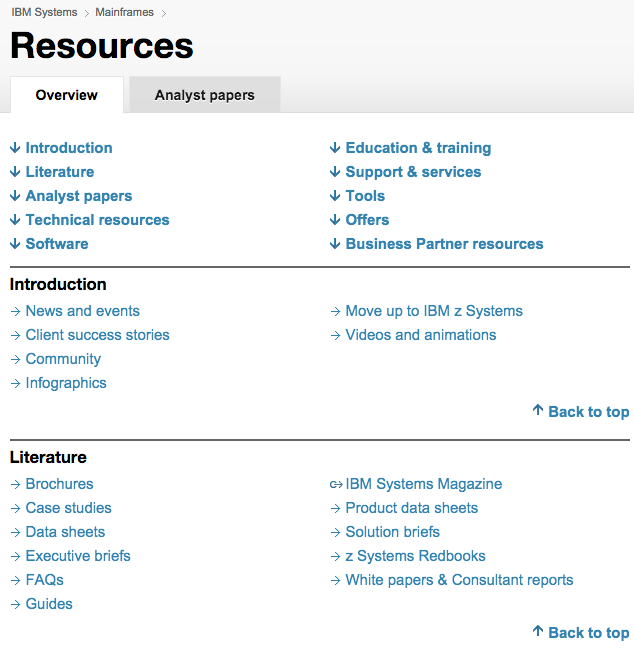 Once you've created your content marketing blueprint, you need a team of content creators—including writers, graphic designers and social media specialists to produce a consistent flow of content for every stage of your sales funnel. You can hire these resources yourself or use agency resources as long as either source consistently delivers quality content that supports your prospect's need for information.
Content Budget Benchmark: $3,500 to $9,000 per month for sustained growth; $11,000 to $16,000 per month for aggressive growth or a large program.
Budget Consideration #3-INBOUND SALES AND MARKETING SOFTWARE
Today's serious marketers rely on the power of inbound sales and marketing software to manage their website content, blogging, landing pages, web analytics, email marketing, social media publishing and monitoring, and more. HubSpot write the book on inbound marketing and is one of today's leading inbound marketing software solutions.
HubSpot provides a range of capabilities to match nearly every organization and budget. A basic package sells for $200 a month, a "professional" version for $800 a month, and an "enterprise" package for $2,400 a month. Packaging varies by functionality and the number of contacts managed by the system. The professional version provides companies with access to all of the essential inbound marketing tools and a significant number of contacts. The enterprise level builds on the capabilities in the professional package by adding advanced testing and reporting tools.
In addition to the packaged functionality, HubSpot offers optional add-ons. One popular add on is Sidekick which provides instant desktop notification of engagement between your prospects and your content – something useful for the sales person who may be trying to time an important follow up call.
When considering your budget for marketing automation software, you will probably require at least one dedicated marketing technologist to manage and monitor marketing automation and CRM, and a web designer/developer to keep the website content and functionality current. The cost of these staffers can vary widely depending on where your located but you'll want to budget $4,000 to $5,000 per month loaded cost per person. (It's not always important to have the staffer in the same location as the rest of your marketing team. You may be able to hire a more senior marketing technologist for less money by having them work remote.)
Software and Staff Budget Benchmark: $9,000 to $15,000 per month for consistent results, depending on the software package and cost of a web designer and marketing technologist in your area.
Budget Consideration #4-ADVERTISING
In old-school, classical marketing we spoke of the 4 Ps: Product, Price, Place and Promotion. The last two, Place and Promotion continue to make an impact in your inbound marketing program. Distribution, where and how you proffer your content, is the outbound part of inbound marketing. It's how you reach out to people who aren't currently subscribers or in your contact database. Once you have great content, you'll want to expose the greatest number of prospects to it.
The inbound approach to demand generation is to attract prospects through organic search (Keywords, SEO etc.) to download content at the top of the sales funnel, such as white papers and free trial offers. You want as much organic traffic as possible because it's free. But the reality is that organic traffic can take time to build momentum so having budget to supplement your organic traffic efforts with paid content distribution is important. Digital content promotion includes email marketing, PPC, social media advertising and traditional advertising.
What your organization budgets to promote your digital content will depend on the channels you choose, the competition for share of mind in those channels and the frequency and reach of your promotions. The channels you choose will depend on your goals and where your target audience looks for information to solve its problems. Online options include, Google AdWords, Facebook, Twitter and LinkedIn. Offline options include tradeshows, radio spots, billboards, public transportation ads and print media advertising.
Distribution Budget Benchmark: $2,000 to $15,000 per month for sustained growth; $5,000 to $30,000 or more per month for aggressive growth where offline advertising drives budgets to the higher end of the range.
Bringing Your Goldilocks Marketing Budget Together
Whether you're making a new marketing budget for the coming year or making course corrections to your current budget because what you're spending isn't producing results, consider inbound marketing investments that get your company and its value proposition in front of prospective customers before they've listened the competition and formed an opinion about your brand. If you want to lower your overall cost of sales and increase your win rate, your company must be your prospect's first and trusted source of information. Inbound marketing is how your business becomes that source.
There's no one right way to design and execute an effective inbound marketing strategy (but to be effective you MUST have a strategy), however, every successful inbound marketing program requires content, automation software and distribution - and of course staff and/or agency resources to execute. These items become the pillars of your modern marketing budget.
Your overall budget should be consistent with norms in your industry. How you allocate within that budget will depend on your goals, current assets and sources of talent but even a small business should be prepared to spend $125,000 per year to implement an effective program. When and how much more you invest depends on analysis of your results, how competitive you want to be and how much revenue you want to generate.