Steeped in Tradition; Looking Forward
At The Fessenden School, the oldest all-boys junior boarding school in the nation and a pre-K through ninth-grade day school, fifth-graders can still study Latin. Even the youngest pre-K students must follow a dress code.
But along with this old-school rigor, Fessenden is committed to maintaining its standing as a leader on the latest educational thinking. IPads and 3D printers are as familiar on its suburban Boston campus as wood-paneled lecture halls and blazing autumn foliage. Fessenden's marketing and admissions teams have embraced the digital world, as well.
Up against the anachronistic stereotype of private school education, Fessenden wanted to use the educational power of online content to:
Dispel myths about all-boys education.

Bolster the reputation of its faculty and staff as nationwide thought leaders.

Attract new families to its Upper and Lower schools.
Can an Elite Institution Outsource Content?
As the 2015-16 school year began, Fessenden launched a two-pronged inbound marketing campaign, targeting educational blog articles at families of preschool-aged and soon-to-be middle school boys.
Fessenden's director of marketing, Suzanne Murphy, had long been shouldering most of the school's marketing efforts herself. She didn't have the bandwidth to single-handedly take on all the tasks required for successful inbound marketing — content creation, in particular.
So Suzanne brought on our agency, Innovative Marketing Resources, which specializes in inbound marketing and content creation for private schools, colleges, and universities.
The Fessenden team asked us to manage the entire inbound project, writing content, publishing it on the school's Wordpress blog, creating email nurturing campaigns, and tracking results with HubSpot.
It quickly became clear that the same old content wouldn't do. And indeed, it didn't.
Two aborted attempts at outsourced content creation — one managed by our agency and one managed by another — resulted in shallow, lifeless posts.

The Fessenden team was skeptical an outsourced content model could truly capture the expertise of its faculty and staff and the unique flavor of life on campus.
Blogging Like a Newsroom
Eschewing the usual content marketplaces and hired-gun freelancers, we put the Fessenden content creation job in the hands of our agency's content director, Matthew Cook, an award-winning journalist and former daily newspaper editor.
Matt realized the best way to tap into the rich vein of academic expertise running through Fessenden's campus would be to go straight to the source, interviewing experts and reporting on their ideas like he did in his newspaper days.
Our team set up a series of interviews ranging far beyond the marketing department. Among others, we spoke with:
The school's athletic director.

Kindergarten teachers.

One of the school's librarians.

A dorm parent.

The parents of students and former students.

A Boston-area educational consultant.

The school psychologist.
Enriched by the expertise of the interviewees, the articles have taken strong, informed stands on trending educational issues like single-gender classrooms, diversity in schools, 21st-century learning skills, and the critical role of play in early education.
We supplemented the blog posts with links to recent scientific studies and popular parenting articles — with points of view both supporting and refuting those of Fessenden's experts. This put the Fessenden thought leadership in context and proved the school's commitment to providing valuable, useful information to its readers — not thinly-veiled advertising.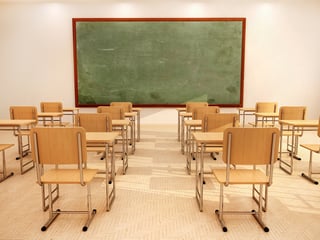 'Straight to the Headmaster'
This is how a campus community goes from blasé about blogging to fully engaged.
Where they once found it hard to believe an outsourced content shop could accurately represent them in writing, the members of the Fessenden community have wholeheartedly embraced their new blog content.
Subject matter experts, school administrators, teachers, and a whole host of others have enthusiastically marked up blog post drafts in Google Docs, helping Matt and the writing team strengthen their grasp on the language of education and parenting. And as our team became experts in their own rights, the content improved.
"I get blog posts that I can send straight to my headmaster site unseen, and I would never have done that a few months ago," Suzanne said. "I know they're going to be good enough."
The results have been encouraging, as well:
Fessenden's

weekly email newsletter

, a critical marketing channel for the school, has reached a 20 percent click rate.
Fessenden's content now dominates the search results for certain valuable keywords, like "

all boys pre-K

."

The new, journalistic-style articles have

sparked conversations

in the

comments section

, inspiring parents to share their own ideas on education and asking questions of Fessenden's experts.
It's too soon to tell where the content will go from here, but the early returns are encouraging. And in our experience, increasing the quality of content, engaging subscribers, and building thought leadership typically leads to stronger results over time.
The nearly 4,000 organizations that participate in HubSpot's State of Inbound report every year (get your copy here) have found the same. According to the 2014-15 report, "Marketers who have prioritized blogging are 13x more likely to enjoy positive ROI."
The Fessenden School now has a backlog of high-quality, journalistic articles to last it through the summer and well into the beginning of the 2016-17 school year, publishing at a rate of up to twice per week.
We'll certainly report back in this space on their performance. But we expect these articles will only continue to spread the thought leadership of this eminent institution throughout the country and the world.
Your Turn to Take Action
How can your school use inbound marketing and blogging to reach new families and raise your profile as an educational leader?
As the students in your classroom know so well, before you can master a subject, you have to learn the fundamentals. Learn the fundamentals of inbound marketing in our free ebook for school marketers and admissions departments, "Inbound 101: A Modern Methodology for Attracting Applicants and Building Relationships With Them Online."
Has your school tried to outsource blog writing? Has it worked out, like it did for The Fessenden School? Or are you struggling to convey the expertise of your school's staff and faculty to your outsourced writing team? Share your experiences in the comments section below.