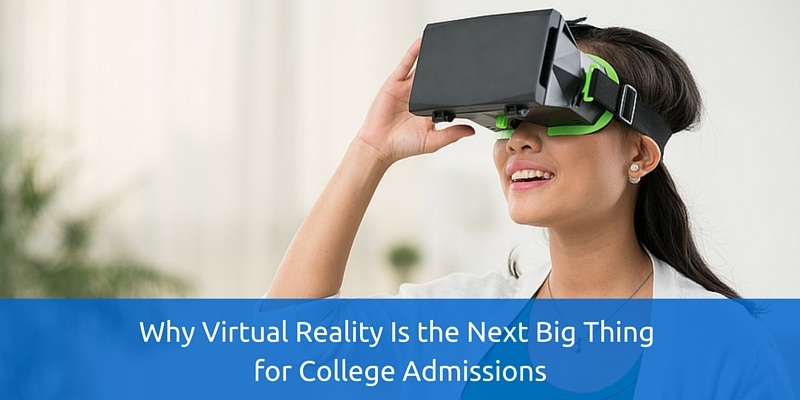 A few years ago, college admissions teams were struggling to figure out their social media strategy. Today, most schools have a robust social media outreach program. Many have taken it a step further by using social media to check out prospective students.
According to a Kaplan Test Prep survey, 40 percent of college admissions officers browse social media profiles to learn more about admissions candidates. I am sure that this percentage will continue to grow and reviewing a prospective student's social media presence will become part of the application process checklist.
Now that they seem to have a handle on using social media to attract and find students, I believe the next big technology that admissions teams will need to come to grips with is virtual reality (VR).